November 11, 2015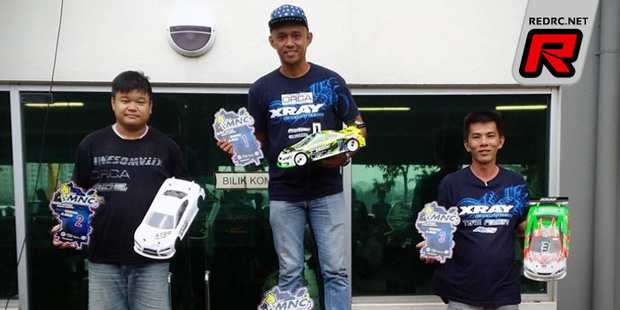 The sixth and final round of the Malaysian National Championship was held at the huge KLIRCC track in Kuala Lumpur, home of this year's Large Scale World Championships and GT8 Cup. The MNC was held for the first time at this track and the event attracted a record entry of around 80 racers that signed in to race in the the four classes of Touring Modified, Touring 13.5T Boosted, Touring 13.5T Blinky and Mini. In the Touring Modified class Azri Amri grabbed the TQ and the win in front of Wong Kok Wai in second and Michael Lim in third.
Modified top 10 result:
1. Azri Amri
2. Wong Kok Wai
3. Michael Lim
4. Shahrin
5. Norazam
6. Roslan
7. Kris Slawinski
8. Azhar J
9. Asmad
10.Michael Lo
The 13.5T Boosted class had Michael Lo coming out fastest from top qualifier and 2015 Champion Adik Haikal. Lim Eu Keong completed the top 3 result.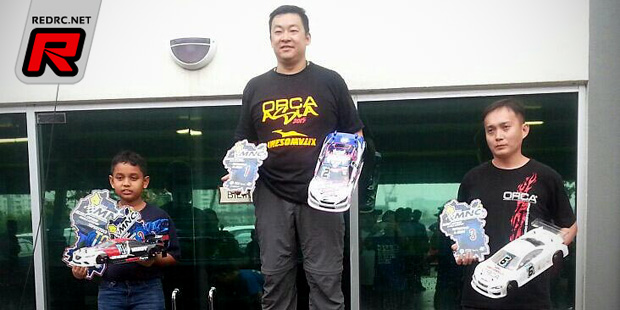 13.5T Boosted top 10 result:
1. Michael Lo
2. Adik Haikal
3. Lim Eu Keong
4. Nana
5. Ahmad JB
6. Arman Ahmad
7. Marcus Tan
8. YC Ng
9. Amir KR
10.Max Teo
In the 13.5T Blinky class Alif took the win from the pole position in front of Ryan Tan and Shukri in second and third respectively. A 7th place for Ajiq was enough to win him the 2015 MNC Championship title.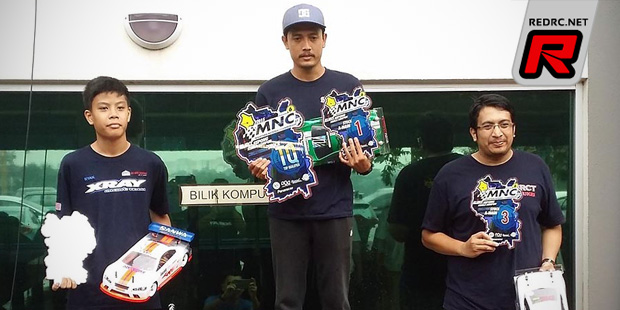 13.5T Non Boost  top 10 result:
1. Alif
2. Ryan Tan
3. Shukri
4. Eiji
5. Zahari
6. Azam Nordin
7. Ajiq
8. Marcus Tan
9. Zack Uzaini
10.Ateromen
Source: Xray [teamxray.com]
---