November 26, 2015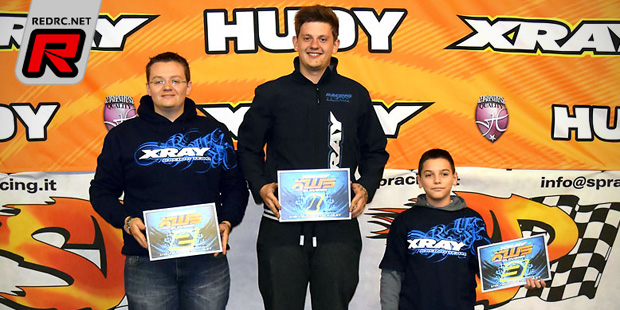 The opening round of the Xray Winter Series Slovenia was held at the Genius Ring in Italy. The famous ETS carpet and a challenging layout made for a fun weekend for everyone. In the Touring Stock class Xray's Marek Cerny was the man to beat as he set fast times right from the start. In the qualifiers he was able to take the TQ for the finals in which he would make a clean sweep to take the overall win from Bernard-Alain Arnaldi (Xray) and young Andrea Ghilotti (Xray).
Touring Stock A-final result:
1. Marek Cerny
2. Bernard-Alain Arnaldi
3. Andrea Ghilotti
4. Alojzij Osvald
5. Luca Giovannoni
6. Edoardo Repetti
7. Dario Veseli
8. Alessandro Arisi
9. Plattner Lukas
10.Vladimir Knehtl
In the Formula class Matej Dobnikar lead an all-Xray top 3 with Jan Pernarcic and Nejc Marcic completing the podium in second and third respectively.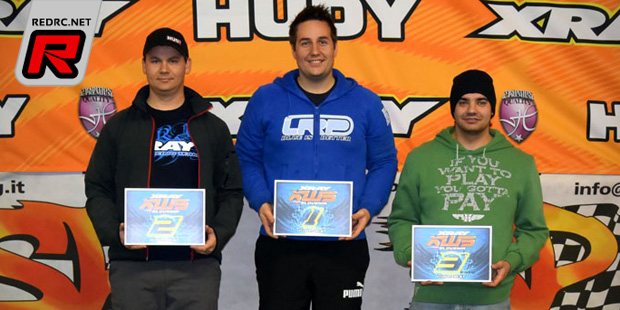 Formula A-final result:
1. Matej Dobnikar
2. Jan Pernarcic
3. Nejc Marcic
4. Matevž Homar
5. Massimo Gratton
6. Borut Svoljšak
7. Marvin Aguilar
8. Sašo Kramljak
9. Roberto De Vecchi
10.Jurij Kurnik
Elsewhere in the 1/12th scale category Rok Rudi would bring home the win from teammate Jernej Vuga Stendler on the runner-up spot. Domen Lipnik rounded out the top 3 result.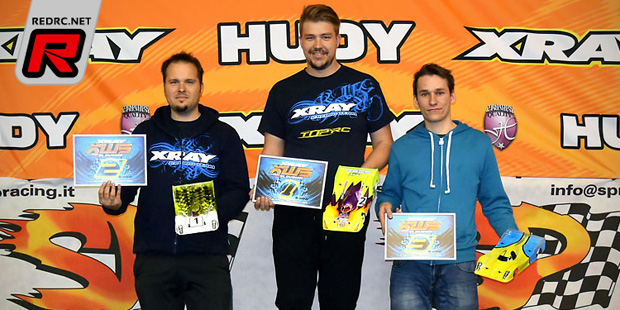 1/12th scale A-final result:
1. Rok Rudl
2. Jernej Vuga Stendler
3. Domen Lipnik
4. Valentin Mis
5. Goran Vignjevic
6. Luka Školaris
7. Lorenzo Milanese
8. Denis Fink
9. Simone Bellin
10.Mihelic Nejc
Source: Xray [teamxray.com]
---