December 2, 2015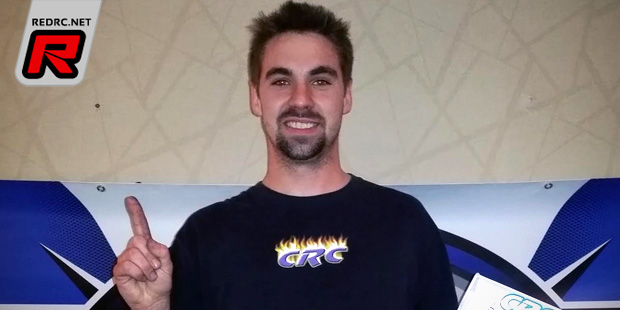 The grand daddy of all indoor races in North America, the U.S. Indoor Championships, was held in Cleveland, Ohio with the 36th running of this prestigious event attracting over 330 entries. In the 1/12th Modified A-main, CRC's Andrew Knapp had a classic dogfight with Team Associated driver Keven Hebert. It was a real treat and a pleasure to watch both drivers wrestle the little rockets around the track within inches of each other. After a couple lead changes and a couple minor board meetings, Andrew fought his way to the front, coming from the 2 spot on the grid, to win the A-main in the featured class at the U.S. indoor Champs.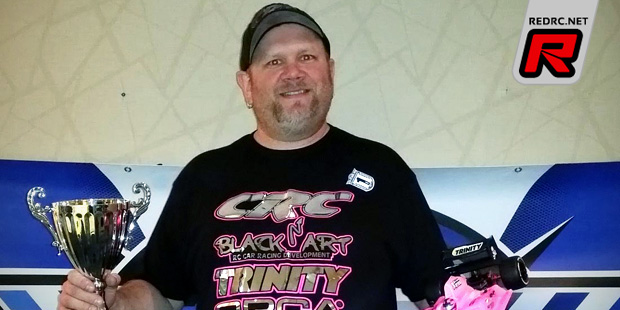 Brian Wynn was the dominant winner in the Formula class at last year's USIC and this year, he again rolled in to the event with a victory in mind and at the end he would score another TQ and win.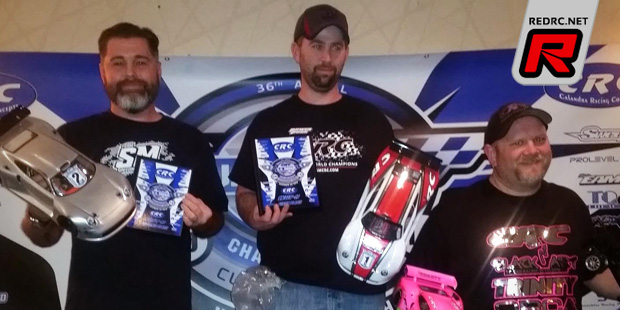 Another popular class at this year's USIC was the new and hot class of World GT-R. The World GT pan cars with CRC's RT-1 rubber tires and GTR rims use a 17.5 motor, 1s battery and a new long list of bodies featuring great scale looks. In the first year, the World GT-R class was the 3rd largest class in terms of field size and Tom Firsching proved to be the man to beat with his CRC. Tom was the TQ and drove away in the A-main. Speedmerchant ace pilot, Steve Boice, ran tough all weekend in 2nd with CRC's Brian Wynn grabbing a 3rd place finishing position. Elsewhere in the Youth division, Max Buca scored the TQ and win despite having to do his homework between rounds.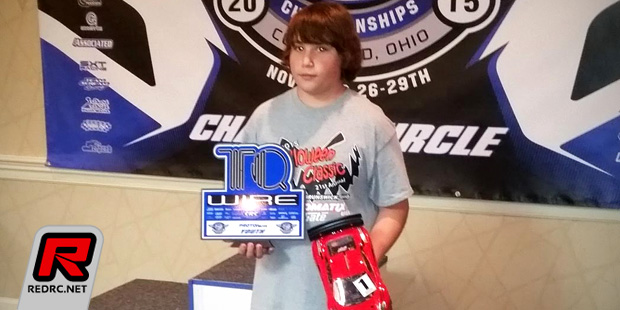 Source: CRC [teamcrc.com]
---