December 1, 2015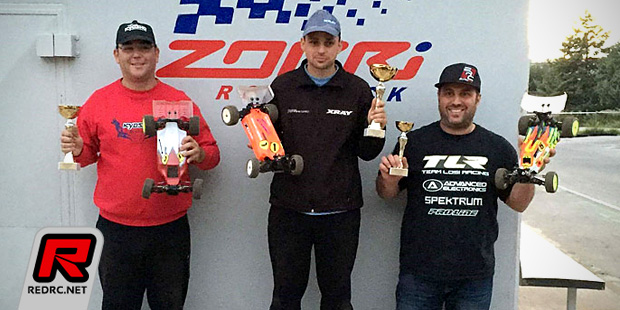 The final round of the Greek Electric Off-road Nationals was held at the Zorri racing track near Athens. The opening 4WD qualifier, run in wet conditions, was won by Sikianakis with Tasos and John Paparegas one second behind him. Tasos then won the second round more than a lap ahead of the second place driver and another win in Q3 secured him the overall TQ from John Paparegas, with Sikianakis rounding out the top 3.
Qualifying result:
1. Paparegas Tasos – Xray
2. Paparegas John – Xray
3. Sikianakis – Team Durango
4. Floudas – TLR
5. Papanikolaou – Kyosho
6. Fotinos – Yokomo
7. Papagianakopoulos – Kyosho
8. Amaksas – Team Associated
9. Paschopoulos – TLR
10.Konstadinidis – Kyosho
The finals proved to be very difficult on the small and tight track. Ultimately Tasos would bring home the day's win and with it the overall championship title thanks to a win in A3. John did not start but a fifth place overall secured him the vice championship while Nicolas Floudas ended the day on the third spot, rounding out the podium.
4WD Buggy A-final result:
1. Paparegas – Xray
2. Papanikolaou – Kyosho
3. Floudas – TLR
4. Sikianakis – Team Durango
5. Paparegas John – Xray
6. Amaksas – Team Associated
7. Papagianakopoulos – Kyosho
8. Fotinos – Yokomo
9. Paschopoulos – TLR
10.Konstadinidis – Kyosho
Source: Xray [teamxray.com]
---