January 26, 2016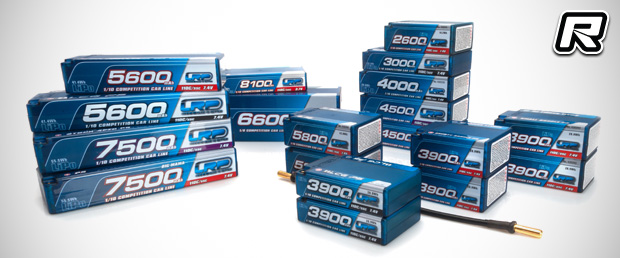 LRP have introduced a truck load of new Competition Car Line LiPo battery packs with some never-seen-before configurations along the usual array of standard, shorty and saddle packs. First up are the popular LCG P5 packs, low-height batteries that help to lower the centre of gravity of on-road and off-road cars.

They are available as 5600mAh standard pack of 22.5mm height with a weight of 268g, as super-low height 3000mAh shorty pack (93x47x18.5mm/142g), as 4000mAh real shorty pack (97x47x22.5mm/186g) and as super-low height saddle pack (69.2x47x18.5mm/188g). All are built using 110C/55C cells and the packs utilise 5mm connector tubes.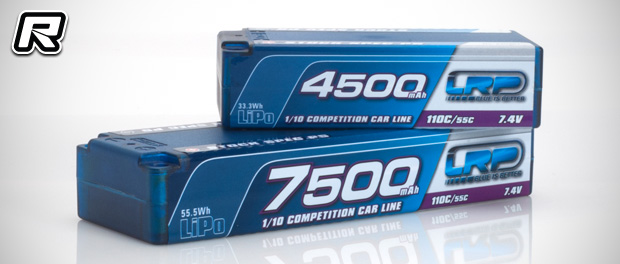 Next up are the Stock Spec P5 batteries, two specialised stock racing packs that are available as 7500mAh standard (330g) and 4500mAh shorty battery (210g). The high voltage output leads to improved performance in spec racing classes. The Stock Spec packs again use 110C/55C cells and 5mm tube type connectors.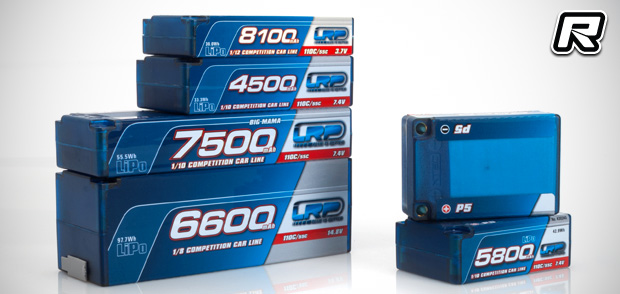 Also new is the Special P5 series of LiPo packs. First up is a full range of standard specification packs that includes a 7500mAh standard pack (330g), a 4500mAh shorty battery (206g), a 5800mAh saddle pack (274g), a 4S 6600mAh pack (660g) as well as a 1S 8100mAh pack (158g) for 1/12th scale applications.

To these add four new and LRP exclusive configurations as are the shorter-than-standard 5600mAh TC Mid Shorty (112.5x47x25.1mm/252g), the 3900mAh shorty saddle pack (57.2x47x25.1mm/206g), a 37.5mm narrow 3900mAh small saddle pack (69.2×37.5×25.1mm/210g) as well as the shorter-than-standard 2600mAh super shorty (69x47x25.1mm/134g). Like the other packs these above are built using high-performance 110C/55C cells and 5mm connectors.
Source: LRP [lrp.cc]
---