January 28, 2016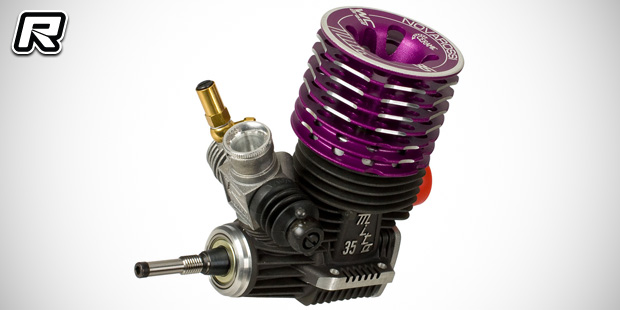 Novarossi have two new nitro engines available in the form of the Mito 35 World Champion and the P5 XLT 16. Starting with the Mito 35 World Champion, the engine offers the same configuration as used by 2015 IFMAR 1/8th On-road World Champion Simon Kurzbuch. The 9-port long stroke engine features dual ceramic bearings and it comes including the #41016 manifold, the #51010 tuned pipe, a C8TGFB glowplug and an INS-Box set. The WC edition engine is also available as hybrid and steel bearing variants.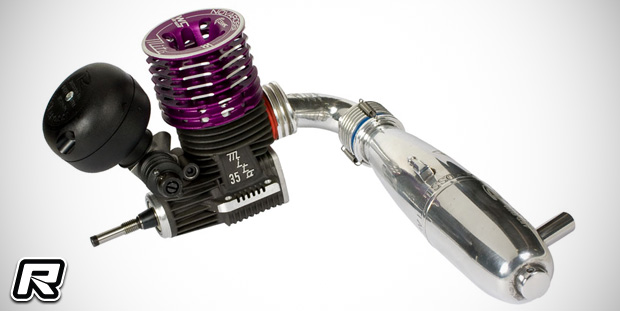 Specifications:
– Displacement: 3.49cc
– R.P.M. (max power): 41,800RPM
– Bore x stroke: 16.26×16.80mm
– Sleeve: 9 ports
– Rear ball bearings: ceramic
– Front ball bearings: ceramic
– Crankshaft: 14.5mm – turbo – tuned
– Carburettor: aluminium – 9mm – slide 3 adj.
– Glowplug: Turbo (C8TGFB)
– Exhaust position: rear
– Starting: standard
– Weight: 337g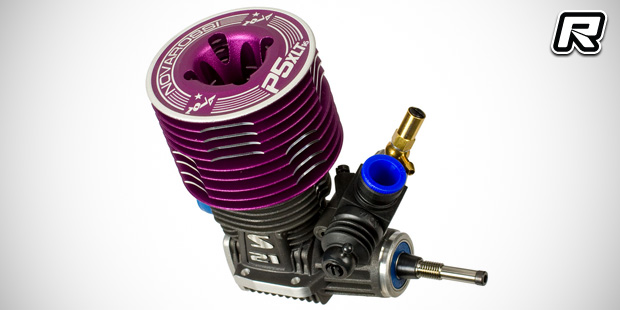 The second new engine is the P5 XLT 16, a 5-port off-road engine. It features a special rear engine cover shape for optimised filling and reduced dead spaces, expanding the lifespan of the conrod. The 5-port design makes for a linear power output and low fuel consumption while the crankshaft is manufactured with a larger bore intake to increase mixture flow. Part of the package is also the ultrasonic-checked R7 aluminium conrod whose specific shape reduces the turbulences inside the engine during running. The package is rounded out by a 3-needle reverse-type composite carburettor.
Specifications:
– Displacement: 3.49 cc
– R.P.M. (max power): 35,000 RPM
– Practical range: 6,000-36,500 RPM
– Bore x stroke: 16.26×16.80mm
– Sleeve: 5 ports
– Rear ball bearings: steel
– Front ball bearings: steel
– Crankshaft: 14mm – turbo
– Carburetor: plastic – 9mm – reverse
– Glowplug: Turbo (C6TGC)
– Exhaust position: rear
– Starting: standard
– Weight: 373g
Source: Novarossi [novarossi.it]
---