February 5, 2016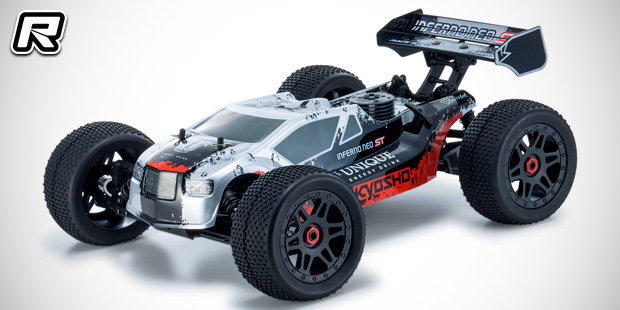 Kyosho have introduced the new Inferno Neo ST Race Spec 2.0 ReadySet nitro truggy. Having World and National Championship origins the truck builds on a foundation that benefits from more than a decade of development and refinement. The channeled aluminium chassis is made from stronger, more durable alloy, it features moulded chassis braces, and the bulkheads and suspension arms are taken right from the ST-RR Evo racing kit. Front, centre and rear differentials transfer power to the wheels via a strong shaft drive system with ultra-smooth front universal driveshafts and a double disc brake system provides ample stopping power.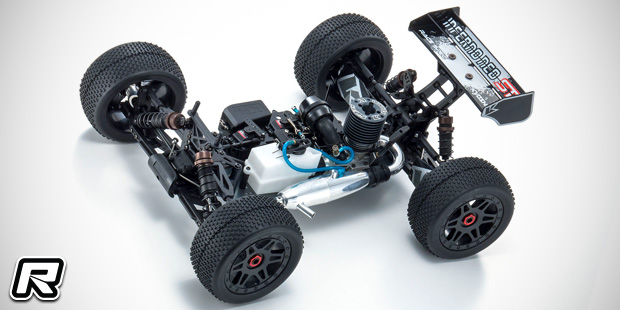 Moulded composite big-bore shocks are fitted with distinctive bronze anodised shock caps and threaded spring pre-load adjusters and the aluminium shock towers are fitted with steel upper shock mounts. The shocks are fully adjustable and they fit a wide range of optional performance racing springs developed for the ST-RR Evo truck. Front and rear anti-roll bars are also standard, as are turnbuckle tie-rods and upper suspension links for quick and precise adjustment.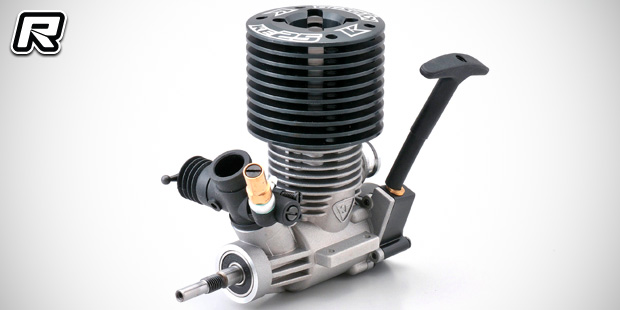 The truck is powered by a Kyosho KE25 engine, which is in its second generation. It is refined to include a stronger conrod for increased longevity, and the internals of the pullstarter have been tweaked for more reliable and easy starting. The pullstarter is unique in that it doesn't have a one-way bearing that can wear out. Once the engine is started, the pullstarter is completely disengaged. That means that no power is being lost and there's no hardware needlessly spinning along with the essential engine components. A polished aluminium header and tuned pipe mounted directly to the industry-standard rear exhaust port.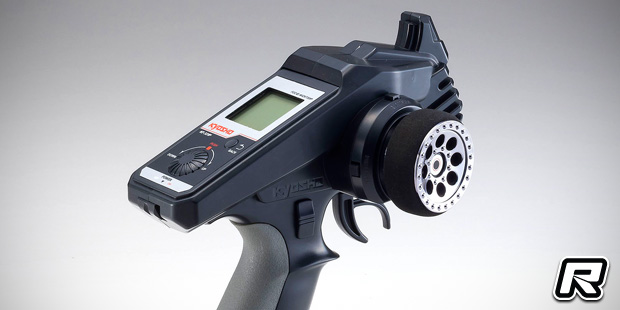 The radio gear is new to the Neo ST 2.0, featuring the KT-331P 2.4 GHz radio with an LCD display and full range of menu driven adjustments. Metal gear KS-5031-09MW water-proof servos are fitted for throttle and steering. The layout of the radio gear in the Neo ST 2.0 is also significantly different, using the IGW051 Battery Forward Conversion Set, the receiver battery and radio gear is moved as far forward as possible for more forward weight bias to enhance steering response. Last but not least, the Neo ST 2.0 sports a new livery featuring the Unique Energy Drink logos on a striking silver, black and bright red paint scheme.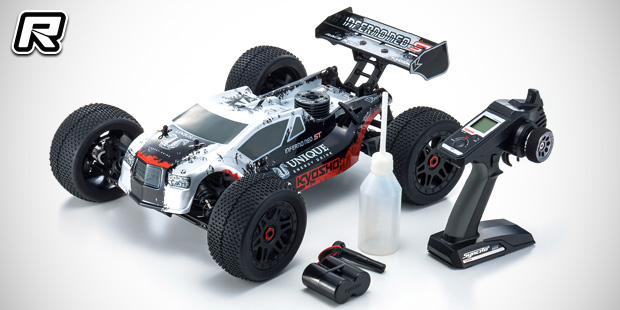 Features:
– World and National Championship winning chassis design with forward battery tray for improved weight distribution.
– Shaft drive system with front universals and three sealed gear differentials
– Powerful revised KE.25 engine with stronger conrod and pullstarter
– Three-shoe aluminium clutch with scissor springs for strong, consistent acceleration
– High-grade, anodised aluminium chassis
– Molded composite front and rear chassis braces that allow just enough flex for superior traction
– Aluminum shock towers with durable steel upper mounting bushings
– High performance big bore oil shocks
– Turnbuckle adjustable linkages and upper suspension arms
– KT331P 2.4GHz radio system with LCD menu-based adjustments and signal loss failsafe
– Powerful and high response KS5031-09MW metal-gear, water-proof servos
– Polished, lightweight aluminium header and tuned pipe
– 150cc fuel tank is maximum size for the longest possible run times
– Flip top filler cap allows refuelling with the engine running for extended bashing or racing
– Mud guards are mounted to the rear suspension arms to protect the rear drive shafts.
– Slick graphics with Unique Energy Drink logo
– Fuel bottle and glowplug igniter included (2 D-size alkaline batteries for igniter not included)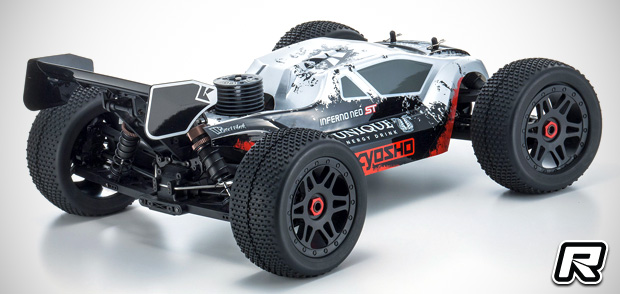 Source: Kyosho [kyoshoamerica.com]
---