February 2, 2016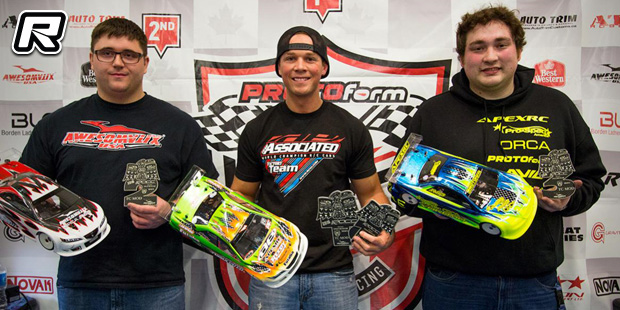 The Protoform Western Canadian Indoor Championship Series held round 5, considered by most to be the Crown Jewel of the series, at Victoria's Speed Weekend on Vancouver Island, British Columbia. The reputation of the series and this event continues to grow; and this year drivers from across Western Canada, and from Quebec, Texas, Colorado, California and Washington came to race. The result: the highest registrations so far in WCICS's 25th season, and setting an all-time record Touring Car, WGT and 1/12th Modified turnouts. The WCICS Live site also continued to amaze with new developments such as a Live Texting feature sending every racer their individual heats directly to their phone, Live Streaming, and Live Scoring, streaming the RD's screen directly to the racer's mobile.

In the Touring Modified class it was just amazing to watch Canada's own Team Associated driver Kevin Hebert pilot anything around the track, but what was just as amazing was how hard Awesomatix's Kody Knudtson pushed him, finishing just 1.8 seconds back while posting the fastest lap, the only lap in the 10's. Korey Harbke and his Yokomo had a good battle with 4 cars on the same lap, taking the last spot on the podium. Special mention to Canadian National Champ (and event organizer) Blake Bell's amazing streak of almost 9 TQs and wins, which was always going to be tough to continue against some of the best drivers in the world.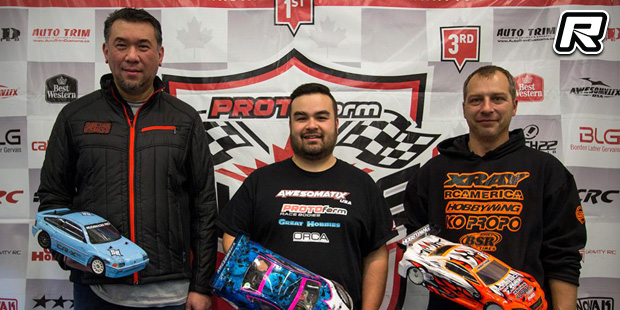 In Touring Stock, the biggest class of the weekend, TQ holder Ron Atomic would unfortunately retire on lap 7, handing the lead over to Team Awesomatix's Wayne Mah who would drive it to the checkered. Mike Malkinson drove his Awesomatix up from 5th on the grid and would keep the pressure on Wayne, finishing just 1.2 seconds back. Joey Krysinski would drive his Xray to the last spot on the podium, only a few tenths ahead of Xray's Luke Pittman.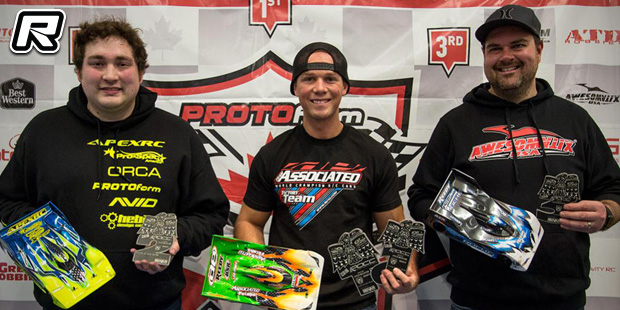 In 1/12th Modified all eyes were on Team Associated's Kevin Hebert, who didn't disappoint posting TQ and taking the win 1.8 seconds ahead of Korey Harbke, driving a 12th Mod car of his own design. BC''s own Korgae Scales had the drive of the A-main, taking his Roche from 7th on the grid to take the last podium spot.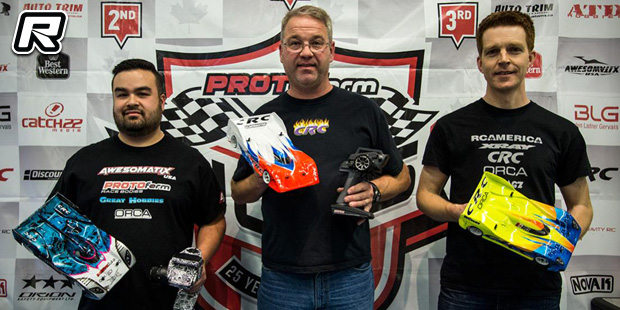 After 1/12th Stock TQ holder Korgae Scales had some early lap issues that dropped him back to last, CRC's Brian took over the lead and never looked back. The real battle took place just behind him as National Champion Blake Bell's CRC and one of Alberta's top drivers, Wayne Mah's CRC fought it out. These two would battle all race, swapping spots, and finishing just tenth apart in an epic 8 minute run. Wayne 2nd, Blake 3rd. Special mention to WCICS Live developer, Catch 22's, Luke Pittman, who posted the fastest lap in the A-main.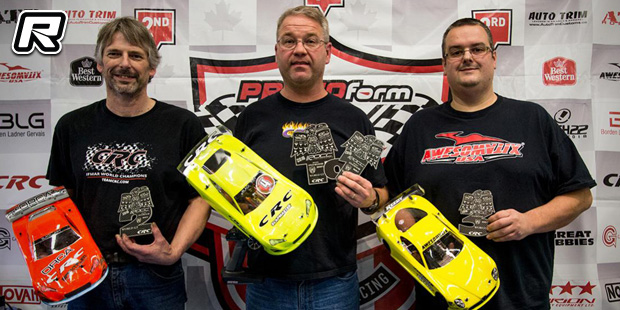 In the series' biggest WGT turnout ever, Professor Slapmaster himself, Brian Bodine, put his CRC WGT on pole, and drove a perfect race from tone to tone. Local "Trackmaster" Craig Roberts drove his CRC to a solid second, the only racer able to stay on the same lap as Brian. Frank Bortolazzo's new Roche finished just 0.2 seconds ahead of top privateer, WCICS President Josh Carter, in what was one of the closest finishes of the mains.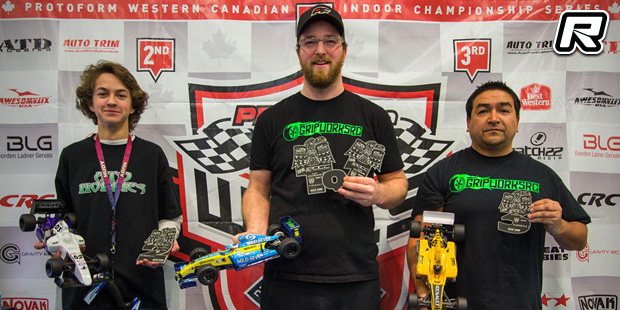 In the Formula class Alex Pate made it 2 in a row, taking TQ and the win. Brandon Rogers was the only other car to finish on the same lap, with Ed Mardones having a great battle with Joey for 3rd.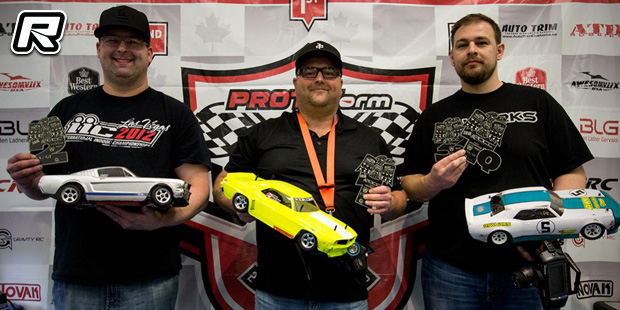 In the CTA category local BC driver Tom Weston would trade a lot of paint on his way to the top of this main, but when you're driving vintage muscle cars, that's vintage style racing for ya. This was an action packed main, with TQ holder Dick Reece seeing early contact that would drop him back to 8th; he would stage an amazing comeback drive to end up 3rd. With Tom now in the lead, Tiny Welch and Justin Gilkison got in the mix and the 3 traded spaces for the first half of the race. Eventually, Tom would emerge in the lead, with Leighton Lederer benefiting from the action as he moved from 5th to 2nd. That would hold until the end, Tom, Leighton and Dick.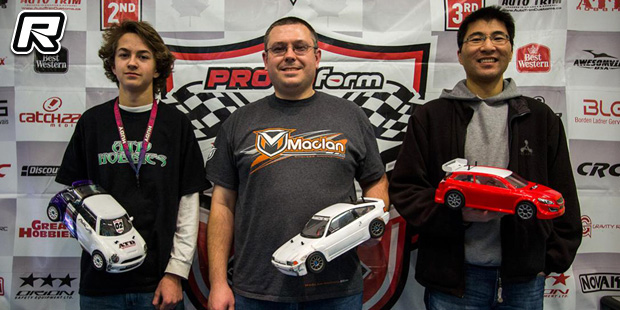 In Tamiya Mini and again at the request of current series leader Brandon Rogers, a special "good luck charm" announcer was called in just for this main, with Brandon hoping to move up from his 2nd place qualifying to overtake TQ Justin Gilkison. It almost worked, as rising young star Brandon drove a great race from start to finish, but both drivers drove absolutely mistake free, and were deadlocked, with Justin taking the checkered just a few seconds ahead of Brandon. John Ha had his own epic battle, trading 3rd with Brent Wende, who posted the fastest lap of the main, a couple of times, with John taking the last spot of the podium in 3rd.
Source: WCICS [wcics.ca]
---