February 22, 2016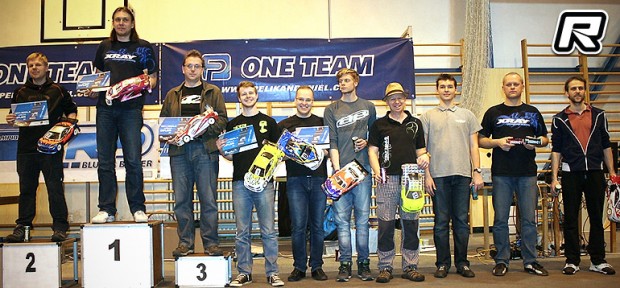 The fourth round of the Rebels Race was recently held in Trutnov, Czech Republic. The somewhat smaller amount of entries allowed for a lot of track time for the attending drivers with four qualifiers and four final legs. In the Touring Open class, Petr Grof won two qualifying rounds to take the overall TQ from Polish guest driver Vita Hola. Lukas Gombik would round out the top 3 so far. In the Touring Stock class Vita was on a mission, winning all four qualifiers to grab the pole position for the quadruple A-mains.

The Touring Open A-mains then saw Vita coming out fastest in one leg and scoring two second place finishes in the other A-mains finally handed him the overall win from Lukas Gombik. Tomas Svoboda rounded out the top 3 while TQ Petr Grof had to settle for fourth overall.
Touring Open A-main result:
1. Vita Hola
2. Lukas Gombik
3. Tomas Svoboda
4. Petr Grof
5. Zdenda Benes
6. Filip Zaremba
7. Ivo Gombik
8. Adam Osiewala
9. Mirek Novak
10.Tomas Voborsky
The Stock class, as expected, saw more dominating runs of Vita who took all four A-main wins in style. Jirka Svoboda ended the day on a fine second place from Martin Sponar in third.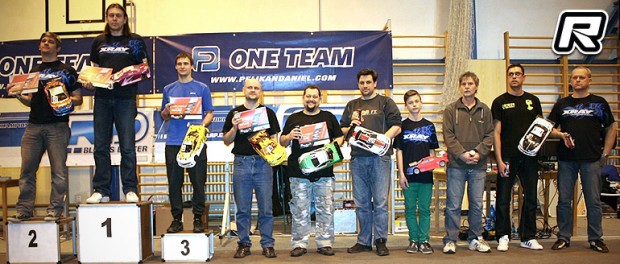 Touring Stock A-main result:
1. Vita Hola
2. Jirka Svoboda
3. Martin Sponar
4. Milan Wolf
5. Pavel Svec
6. Roman Kracik
7. Ondra Kohoutek
8. Milan Maksymov
9. Tomas Stransky
10.Mirek Novak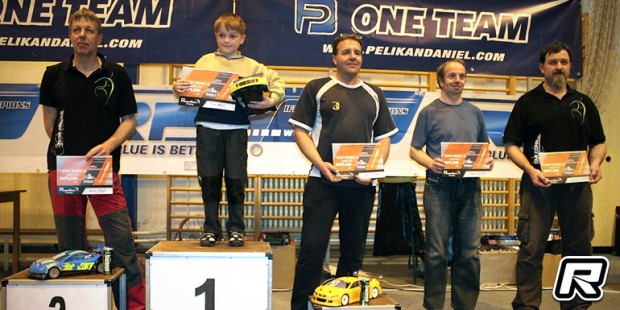 Elsewhere in the Hobby class 9 years old Michal Wolf took the overall win from Martin Cerny and Pavel Sponar.
Source: Xray [teamxray.com]
---