March 21, 2016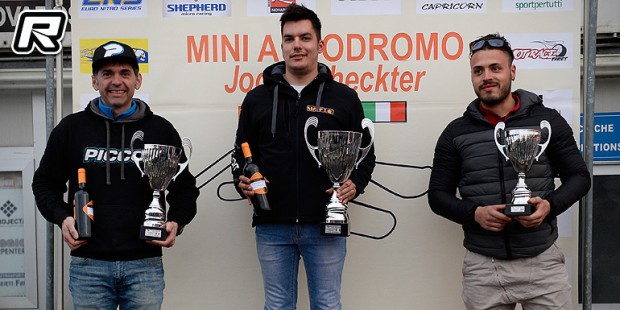 It has been a perfect weekend in Fiorano for both Andrea Pirani and Dario Balestri at the Italian Manufacturers Championship. While the former took the TQ and a very convincing tone-to-tone win in the 45 minutes 1/8th final, finishing ahead of veteran Alberto Picco and Infinity's Carmine Raiola, while Balestri led an astonishing Capricorn 1-5 in the 200mm class, with Luca Redaelli and Giorgio De Felici rounding up the podium. A very good debut for Pirani with his new XRD FT Line engines, Andrea said "this is the best start of the season I could have hoped for". Leading since the beginning over the ARC duo of Silvio Hachler and Mattia Collavo, he was able to cruise to the win after the Swiss driver was forced into the pits by a technical issue and Mattia suffered a servo failure. His win also gave WRC, FT Line and Energy fuel the manufacturer titles, with Matrix dominating the class tyre wise.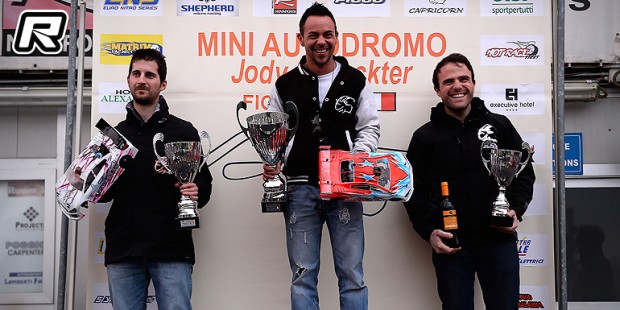 In the 200mm class it was Dario Balestri who stole the show, starting ahead of the pack and staying in the same place for the whole 45 minutes final. Initially challenged by his team-mate Luca Redaelli, he soon managed to open a gap that became bigger and bigger. With the open tyres format allowing for bigger starting diameters, none of the top 5 drivers opted for changing tyres throughout the final and that made for a predictable but still noticeable win by the Italian superstar ahead of 4 of his team mates.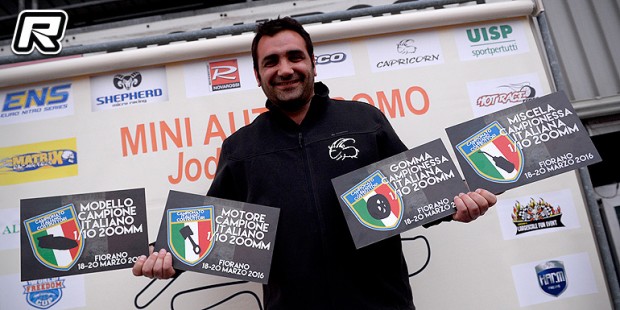 In the manufacturer championship it has been Patrizio Rossi to collect the plaques and dominate the event, the awards going to Capricorn for the best car and tyres, and Tesla for the best engines and fuel.
Thanks to Riccardo Acciari for the report.
---