March 24, 2016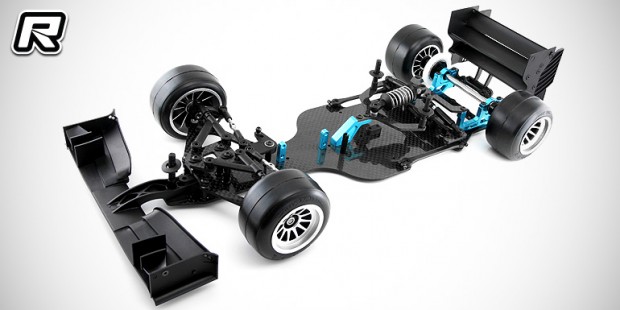 Following a first teaser some time ago German company Shepherd now have officially introduced their all-new 1/10th Velox F1 formula car kit. After a long and intensive development phase and already successful in pre-production prototype stages, the kit was developed from scratch in close cooperation with some experienced formula drivers. Sporting a clean and symmetrical design the chassis features a single centre post for fixing the centre shock and the body mount plate which results in a lot of space for the electronics. A Shepherd VRS absorber with a floating piston instead of a membrane and two high quality aluminium tube dampers take care of the damping duties to keep the wheels on the ground and to guarantee maximum traction under all track conditions.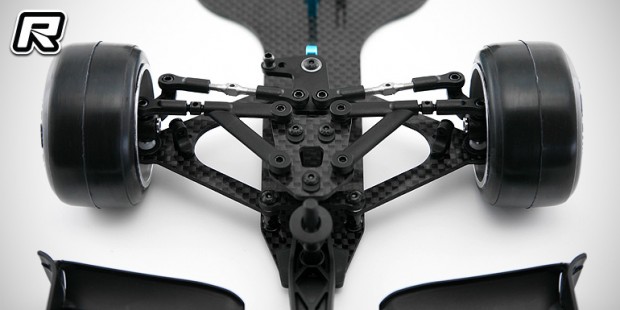 An extension for the centre mount allows the use of a standard or LCG 2S shorty LiPo packs which can be installed in a front or rear transversal position to fine-tune the weight balance. The front end features lightweight lower carbon wishbones and aerodynamic moulded upper wishbones with left/right thread turnbuckles and the upper wishbones are fixed on a carbon upper wishbone support. Different moulded inserts are used to adjust the caster. Multiple different mounting positions on the steering lever and the steering knuckles allow various Ackermann settings. With different shims it is possible to realise several roll-centre and/or ride height settings.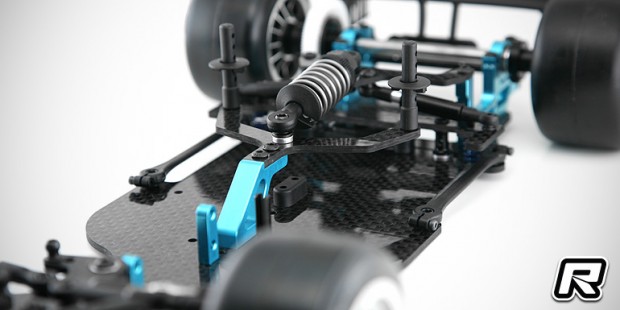 The 100 percent symmetrical chassis plate is equipped with several holes for the use of standard servos as well as smaller 35mm servos with the latter can be fixed in a front or rear position. The rear power pod is equipped with a 18-ball differential including laser-cut diff pressure plates for best performance. The differential is adjustable from the outside without disassembly and equipped with a thrust bearing to guarantee a smooth operation. Furthermore two different types of motor mounts are included in the kit. They allow two different height levels for a perfect motor positioning. The rear ride height can be adjusted with shims and the eccentric inserts allow a short and a long wheelbase setup. Included in the kit are adjustable ETS-legal front and rear wings as well as a Shepherd Formula lexan body. The Shepherd Velox F1 is available in two different colour styles, traditional Shepherd blue and also as a special "Black Edition", from now on.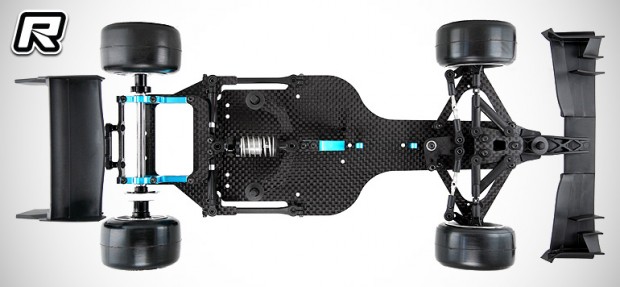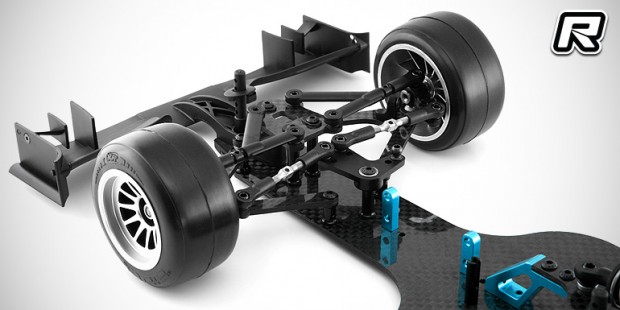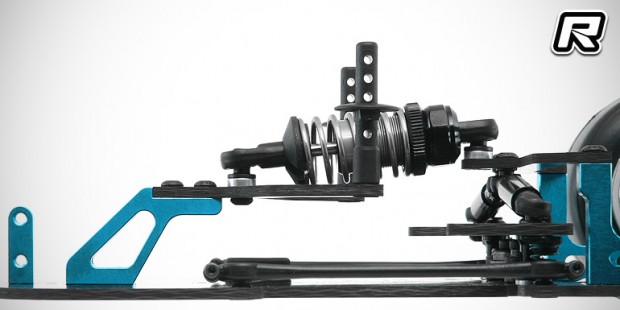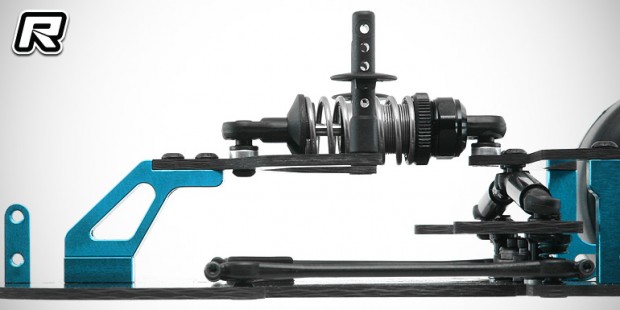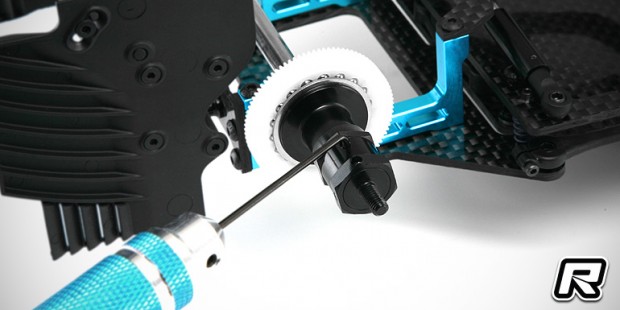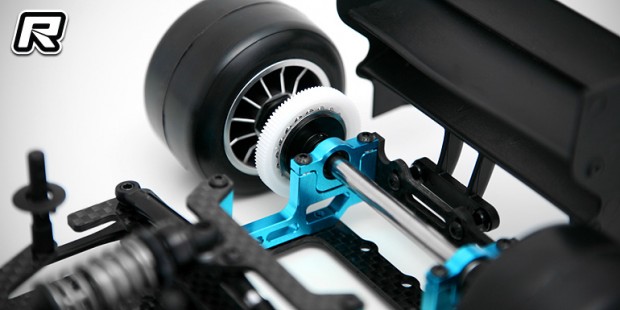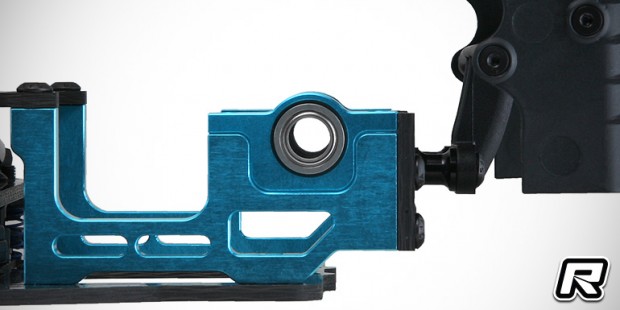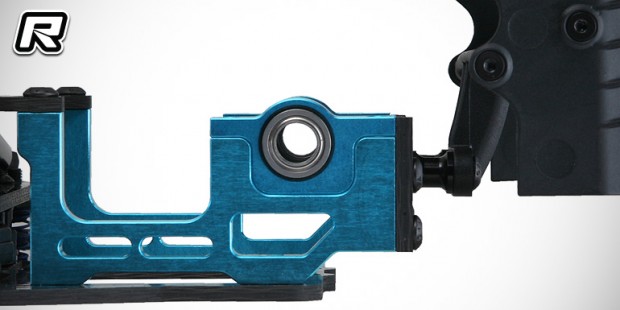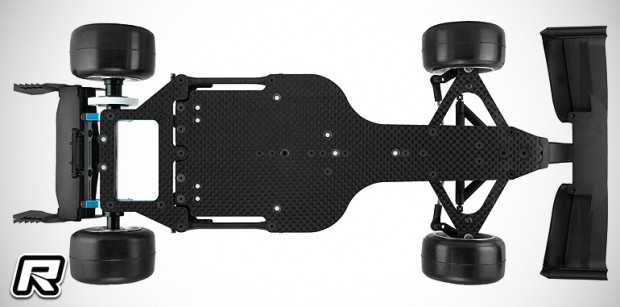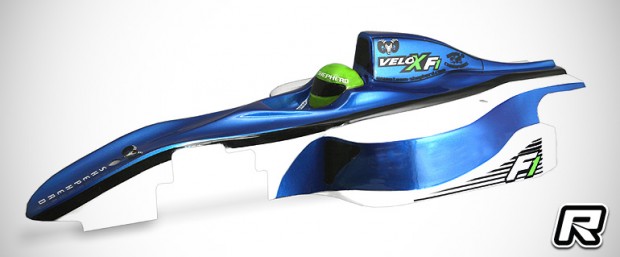 Source: Shepherd [team-shepherd.com]
---