April 19, 2016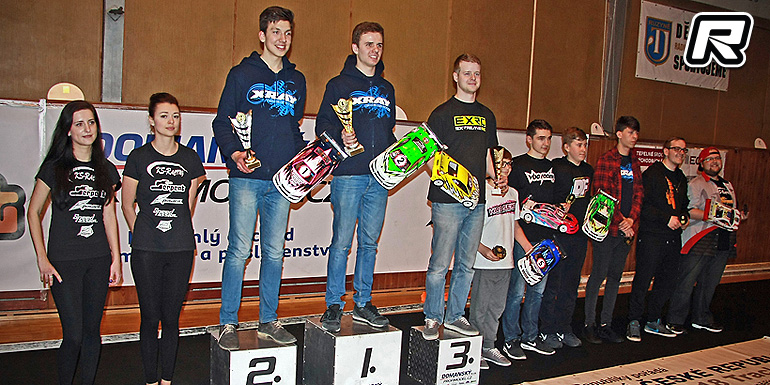 The 2016 Czech National On-road Championships were held this past weekend in Prague. In the premier class of Touring Modified the battle was on between last year's champion Kuba Simurda (Xray), who ultimately took the TQ, Jiri Vysin (Xray), Petr Grof (VBC Racing) and Michal Blahovsky (Serpent). In the finals Simurda and Vysin offered a huge show while battling for the overall win but with victories in A1 and A2 Vysin would come out successful to grab the overall title with one leg to spare. Simurda had to settle for second while Grof rounded out the top 3.
Touring Modified A-final result:
1. Vysin – Xray
2. Simurda – Xray
3. Grof – VBC Racing
4. Voda – Xray
5. Dolezal – VBC Racing
6. Sulc – Yokomo
7. Rozwadowski – Awesomatix
8. Kurecka – Xray
9. Blahovsky – Serpent
10.Jarolimek – Serpent
Another class that attracted a good amount of entries was Touring Stock. Ales Pelikan would take a narrow TQ ahead of Michal Kneys followed by Rado Durana and up and coming Fiip Rajdus, (all Xray). Ales then also dominated the finals to take the title from Michal Kneys in second and Filip Rajdus in 3rd.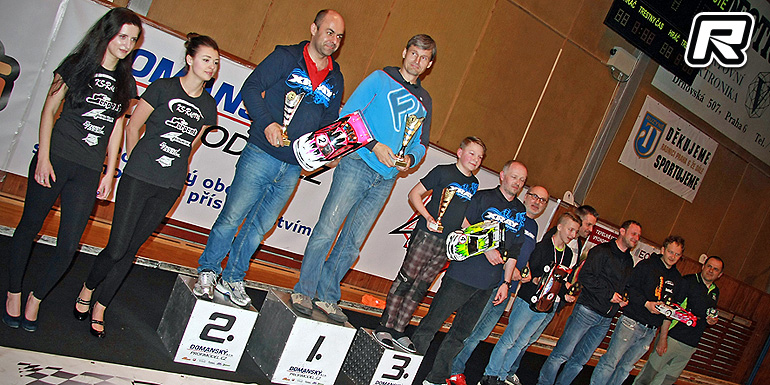 Touring Stock A-final result:
1. Pelikan – Xray
2. Kneys – Xray
3. Rajdus – Xray
4. Durana – Xray
5. Andrle – n/a
6. Mach – VBC Racing
7. Spelda – n/a
8. Vesecky – Xray
9. Domansky – Serpent
10.Magda – Xray
In the Pro10 class and after several years of 200mm-only rules the 235mm Pro10 cars were also allowed to race. The TQ in the class was taken by Roman Krejci (Corally) ahead of Ivo Trojan (CRC) and Ondrej Kohoutek (Xray). Krejci won all the final heats to secure the title in front of quick Trojan and young Kohoutek. Quick Slovakian driver Andrej Vnucko had to face overheating issues and he wasn't able to attack for the top spots.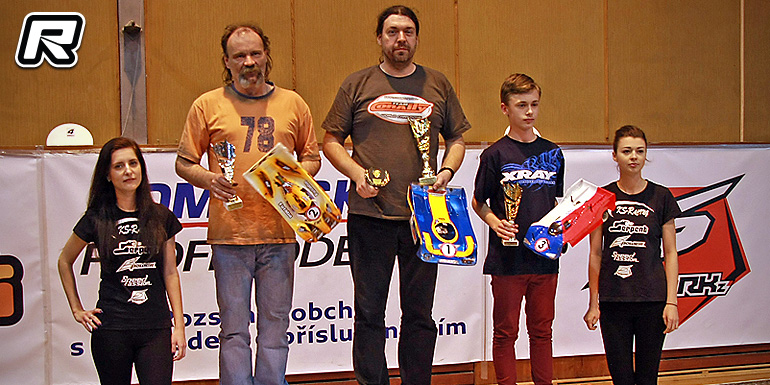 Pro10 A-final result:
1. Krejci – Corally
2. Trojan – CRC
3. Kohoutek – Xray
4. Vicha – Corally
5. Sorf – Corally
6. Vnucko – Xray
7. Matiasek – Corally
8. Novak – Prototype
9. Sehnal – Xray
The Open Formula class had local racer Ivo Trojan (TOP) dominating the proceedings in front of team mate Martin Kucera (TOP) and Ales Matiasek (Corally). In the final it was again Trojan who was in control of things to take a maiden title with Kucera coming in second from third placed Kraft.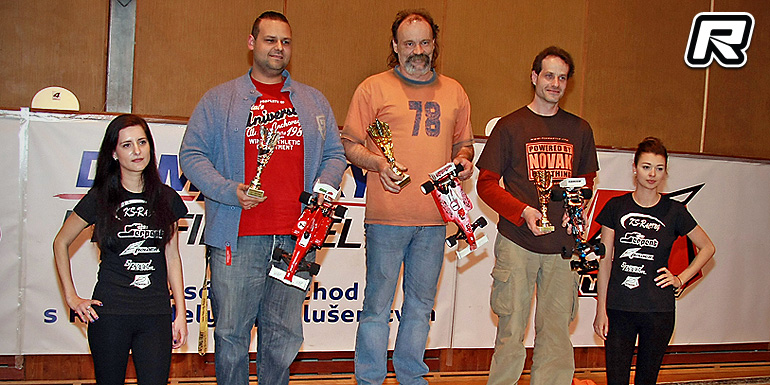 Open Formula A-final result:
1. Trojan – TOP
2. Kucera – TOP
3. Kraft – Tamiya
4. Matiasek – Corally
5. Novak – Xray
6. Sova M. – n/a
7. Sova T. – n/a
The 17.5T Formula class, run on rubber tyres, saw the battle between Tomas Rajdus (Xray) and Michal Kneys (Xray). These two drivers dominated the qualification ahead of Andrej Vnucko (Xray) from Slovakia. Kneys would take the opening A-main but Rajdus stroke back in A2, so A3 would be the deciding final and what an interesting one it was due to the influence of the slower drivers. In one of those battles Kneys missed the timing loop, loosing a lap so Rajdus took the win and with it the overall title from Kneys and Vopat.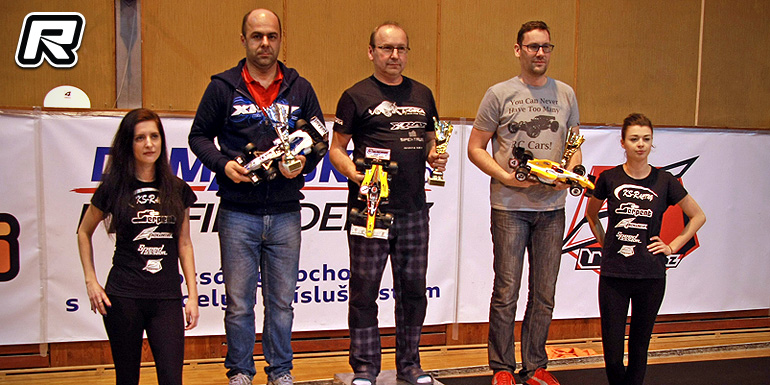 Formula A-final result:
1. Rajdus – Xray
2. Kneys – Xray
3. Vopat – Xray
4. Vnucko – Xray
5. Sova – n/a
6. Horak – n/a
7. Kanina – Tamiya
8. Svoboda – Xray
9. Sehnal – n/a
10.Bartos – n/a
Finally in the very quick 1/12th Modified class Ales Pelikan took the TQ ahead of Kuba Simurda and Marcel Dostal (all Xray). The finals then were a pretty entertaining affair due to a series of crashes that allowed Dostal to take the overall title without much pressure. A sad Simurda only saw the checkered flag in A2 as did an unhappy Pelikan.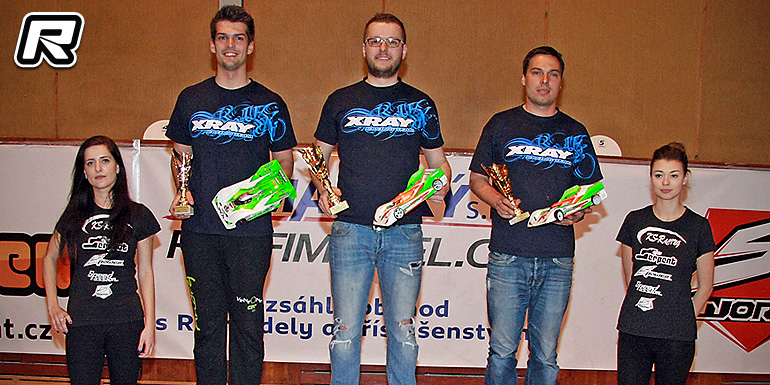 1/12th A-final result:
1. Dostal – Xray
2. Vnucko – Xray
3. Cermak – Xray
4. Hummel – Corally
5. Pelikan – Xray
6. Syrovatsky – Xray
7. Simurda – Xray
8. Sorf – CRC
Source: Xray [teamxray.com]
---