April 3, 2016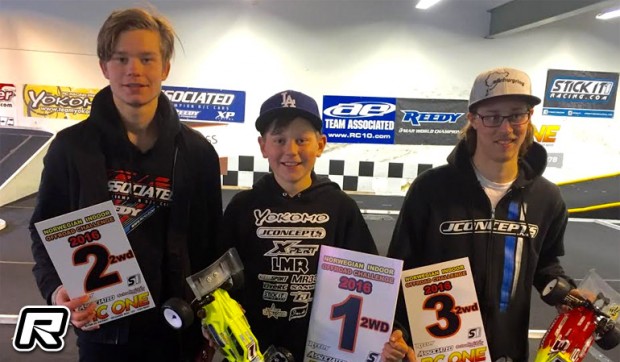 The 2016 Norwegian Indoor Offroad Challenge was hosted by RCOne Raceway in Moss, Norway, and as it was also open to everybody there were also some Swedish drivers present at the race. The track is 40 minutes out off Oslo, and very nice facility, carpet, tight and smooth layout. So everybody was very exited upfront on who is going to take the titles. Saturday started off with 2wd buggy and 2wd Stadium Truck. Team Yokomo driver Daniel Kobbevik took a solid TQ in 2wd buggy, and Calle Svensson from Sweden took TQ in 2wd Truck with his AE T5M.
2wd buggy started off in the worst way for Daniel, being hit by a car from behind which caused total chaos and so when everything settled down the first A-main was won by AE driver Joackim Nicolaysen. Daniel came back in the last two finals and took two solid wins with his YZ-2 and took the championship. Second place was AE driver Joackim Nicolaysen while 3rd went to Marcus Lind with his Yokomo YZ-2.
Top 10 2wd Buggy
1.Daniel Kobbevik (Yokomo)
2.Joakim Nicolaysen (Associated)
3.Marcus Lind (Team Yokomo)
4.Marius Kristiansen (Serpent)
5.Elias Johansson (Xray)
6.Torbjorn Døler (Yokomo)
7.Jørgen Marksten (Associated)
8.Calle Swensson (Associated)
9.Morgan Larsson (Xray)
10.Andreas Sandgrind (Associated)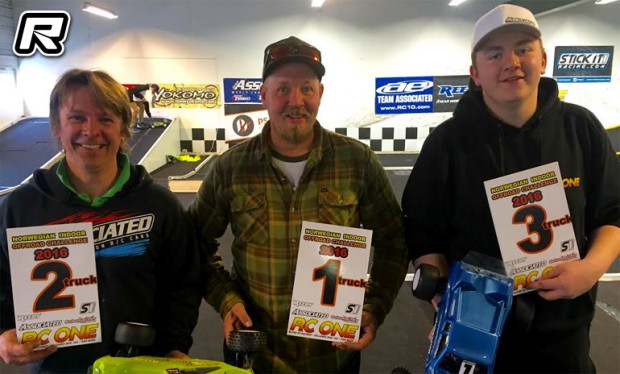 Calle Swensson easily won the Truck class with 2nd going to Didrik Marksten and 3rd Mattias Andersson.
Day two off the championship was for 4wd buggy. And again it was very convincing driving by Yokomo FT Driver Daniel Kobbevik. He set a high pace and took TQ also in 4wd buggy. And in the finals it was no doubt, he had the fastest speed and won A1 and A2, in A3 it was up to Daniel's team mate to lead the way. Marcus did it and took the win in A3. So the standings in 4wd was 1st Daniel Kobbevik, 2nd Marcus Lind and 3rd Elias Johansson.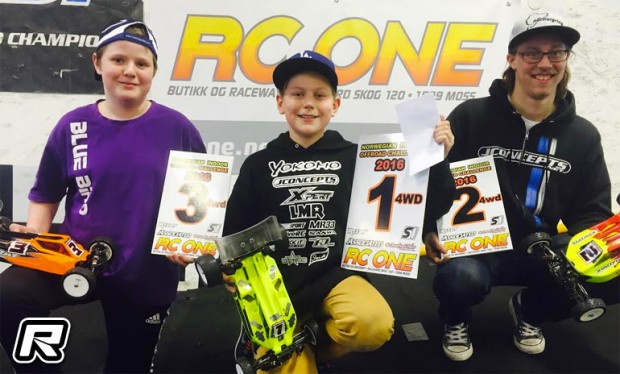 Top 10 4wd Buggy
1.Daniel Kobbevik (Yokomo)
2.Marcus Lind (Yokomo)
3.Elias Johansson (Xray)
4.Marius Kristiansen (Serpent)
5.Jorgen Marksten (Associated)
6.Andreas Sandgrind (Associated)
7.Filippa Plyhm (PR-racing)
8.Lukas Larsson (Xray)
9.Segastian Andersson (Associated)
10.Torbjorn Skorem (Associated)
Source: WayToWin
---