April 22, 2016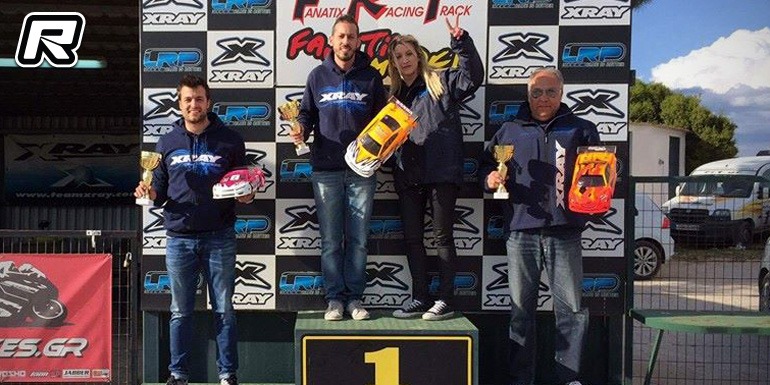 Round five of the Xray Winter Series Greece was held at the FRT track in the three classes of Touring Modified, Pan Car and Formula. In the Touring Modified category the qualifiers were dominated by the battle between Batas and Georgiadis (both Xray) with the better end for Georgiadis who took the overall TQ from Batas with Diamadis rounding out an Xray top3 lock-out.

The finals then saw Batas winning the opening A-main from Georgiadis with the latter striking back in A2 and A3 to grab the overall victory. Batas had to settle for second from Katsikis (Xray) who came from the 7 spot on the grid, profiting of mistakes of the other drivers up front.
Touring Modified A-main result:
1. Georgiadis Nikos – Xray
2. Batas – Xray
3. Katsikis – Xray
4. Karounis – Xray
5. Mpratis – Xray
6. Voutsas – Xray
7. Tsatsamis – Xray
8. Diamadis – Xray
9. Kazoglou – Xray
10.Kidis – Yokomo
In the Pan Car class it was again Georgiadis who came out fastest, this time in front of Voutas in second and Kazogloy in third.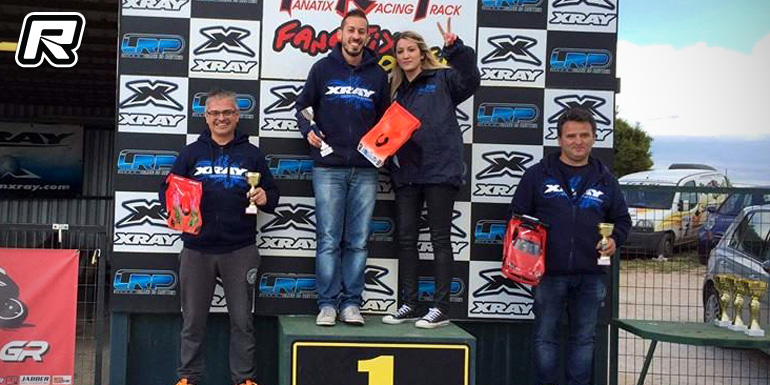 Pan Car A-main result:
1. Georgiadis Nikos – Xray
2. Voutsas – Xray
3. Kazogloy – Xray
4. Moros – Xray
5. Vagger – HPI
6. Tzimourtas – Serpent
Finally in the Formula class it was Diamadis who came out successful in the A-main that showed great battles between all drivers. Maricholas and Panagiotopoulos completed the podium result.
Formula A-main result:
1. Diamadis – Xray
2. Maricholas – VBC
3. Panagiotopoulos – Xray
4. Podikis – Tamiya
5. Zogogiannis – Xray
Source: Xray [teamxray.com]
---