May 9, 2016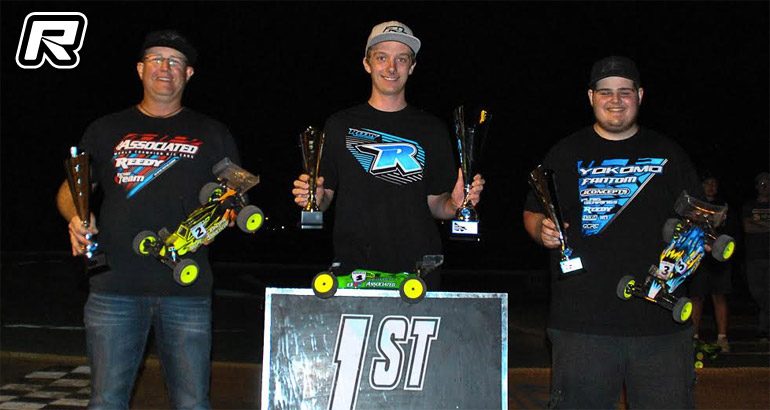 Last weekend saw over 190 entries converge at the Keilor Club in Melbourne, Australia for the 2016 Victorian Titles sponsored by JConcepts Australia. Racers were treated to an outdoors track with a combination of high speed sections, elevation changes and a huge triple jump, with a natural clay surface that grooved up through the weekend providing great racing. The JConcepts 3D tyre was chosen as the control tyre for all classes. The weather was perfect for practice and 2wd day with sunshine and 26C temps, however mother nature won on Sunday with heavy rains cancelling the 4wd portion of the event. The entry list was stacked with 7 of the 2015 Nats A finalists in attendance and entries from all around Australia, including 2014 National champs Josh Pain and Chris Sturdy, as well as the Queensland young guns Mitchell Steer and Alex Bernadzik.
2wd Modified
Qualifying was a 3 way battle between Ray Munday (AE / Reedy), Chris Sturdy (Yokomo/ Reedy/ Fantom) and Mitchell Steer (AE / Reedy). It came down to the final lap of Q4 with Steer taking TQ narrowly from Munday and Sturdy 3rd.
The finals were incredibly close between Steer and Munday, with A2 decided by 0,1s. Steer was too fast in A3 taking a popular win from Munday with Sturdy 3rd. Glen Bonetti (AE) was 4th and Matt Griffin (AE) was 5th. 9 out of the A finalists were using B5M buggies.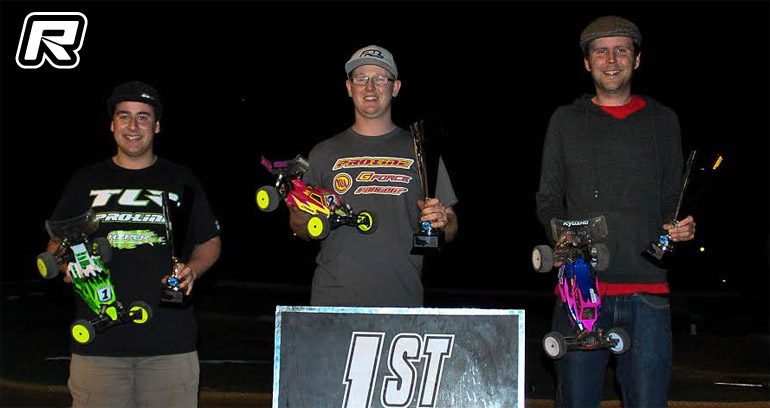 2wd 17.5
Qualifying saw Tasmanias Brady Anthes (TLR) take Q1, but local Adrian Spinazzola (TLR) then took out Q2,3 and 4 to seal TQ with Brad Portelli (Schumacher KF) 3rd. Adrian took A1 but Brady fought back in A2 and A3 to take the title, Spinazzola 2nd and Simon 'sticks' McHugh 3rd. Portelli was 4th Tom Huggan 5th and young gun 12yo Jordan Isergin continued to show his promise with 6th place.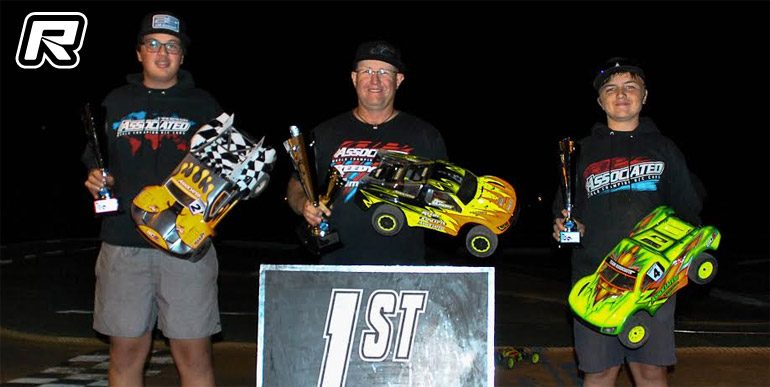 2wd SCT
This was a re-match of the 2015 nationals with AE young guns Alex Bernadzik and Cameron Zammit battling with AE veteran Ray Munday. 'Cam Zam' took Q1 with Ray taking the next 3 quails to take TQ. In A1 Cameron got the jump on Ray and held on for the win after some intense racing. In A2 Ray lead from the tone to set up a 3rd final showdown. This was an epic race with several lead changes and the top 5 trucks battling, Ray taking the win and the title with Cameron 2nd and Alex 3rd, reversing the nats podium. Mark Rogers and Matt Kellett rounded out the Top 5 for AE.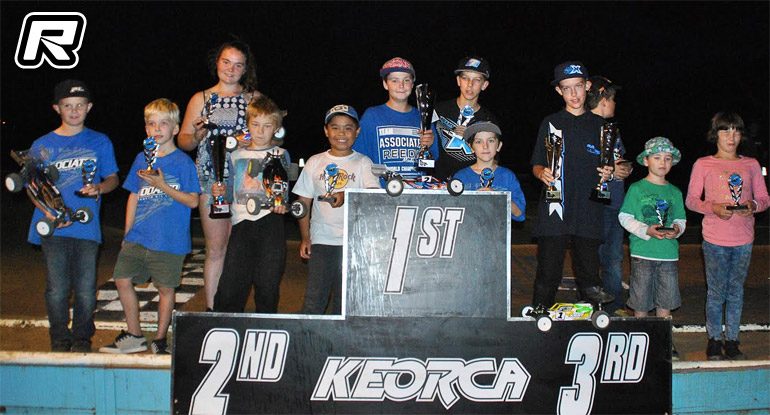 2wd Junior
Victoria has a very strong junior scene, 12 kids lining up for the battle with most under 12 years of age. TQ was taken by Aden Young, the Newcastle youngster driving an Xb2 the only racer to get 11 laps. Behind him were 3 young Mildura racers, Kye Drust, Dustin Densley and Tyrell McKenzie. The finals saw Drust, Young and Densley take a win each, the win going on countback to Kye Drust from Densely and Young 3rd.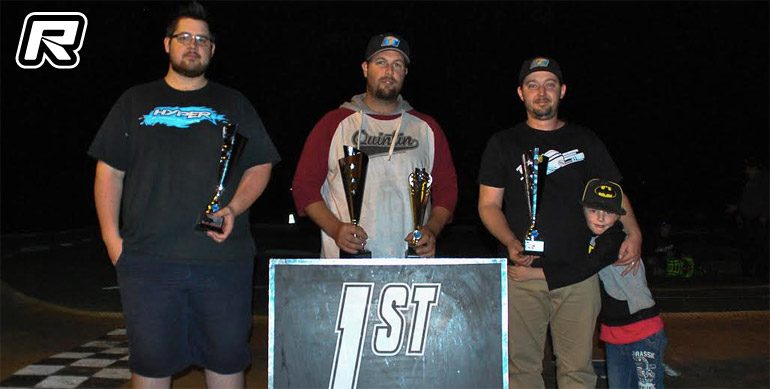 2wd 21.5
TQ in this class was local Nathan Krohn from Kerry Chesher and Mildura's 'Mallee Mauler' Darryn Gardner in 3rd. A1 saw Nathan Krohn convert TQ to 1st place, but in A2 it was John Fry from 8th on the grid to take a narrow victory from Chesher. In A3 Krohn took a commanding win to take the overall title, Fry 2nd and Chesher 3rd.
Thanks to Ray Munday for the report / Photos: Jeff Attard (Jeffs Digital Photography)
---