May 26, 2016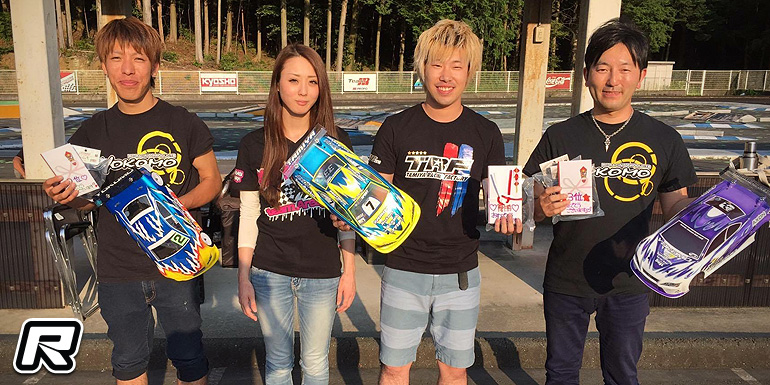 Round four of the 2016 Speed King Tour was held at the Twin Ring Honguu track in the Aichi prefecture in Modified and Stock Touring Car as well as an Oval class. TRF driver Sobue Akio TQ'd Q1 and Q2 of the Modified class and although Yokomo driver Yugo Nagashima came out fastest in Q3, Akio would take the overall TQ.

The A-main then was a pretty exciting affair. Akio kept his position at the start but Yugo was hot on his heels, maintaining a 0.5 seconds gap for the whole seven minutes final. Being faster Yugo tried to pass Akio several times but the Tamiya driver never gave him a chance, so Akio won the race after seven error-free minutes with Yugo finishing second just 0.26 seconds behind him. Track owner Masayuki Oyaizu finished 3rd coming from 10th on the grid.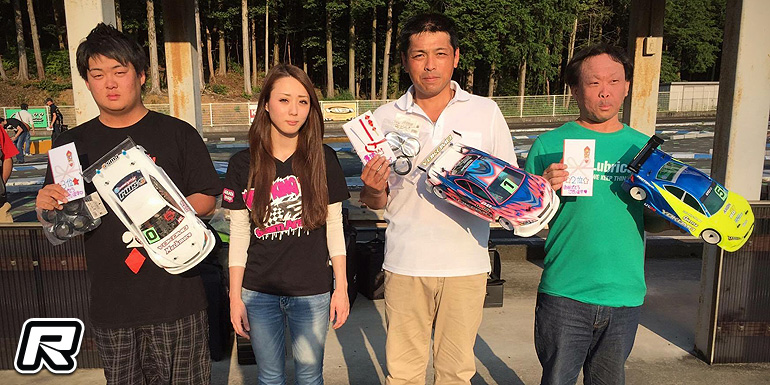 In the Stock class A-final Hidenao Matsura took the win from the pole position. Sato came in second and Kato finished third. Finally in the Oval King class Naito finished first from runner-up, Kamata who got his first podium at the Speed King Tour. In third Obata completed the podium result.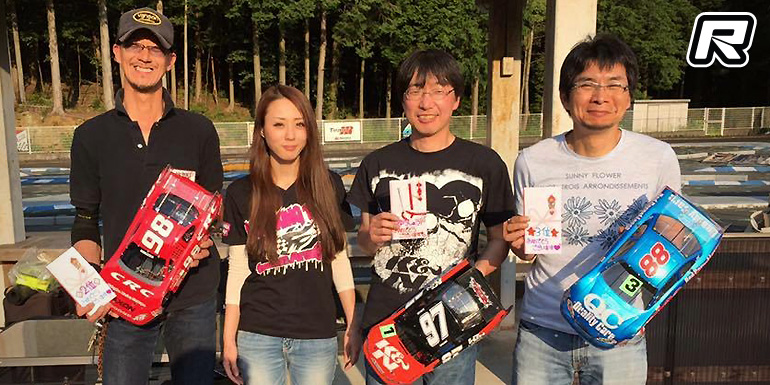 The next round of the Speed King Tour will take place at the Keitune Racing Speedway, home of the JMRCA Touring Nationals in August so round five will be sort of the warm-up race.
Source: Speed King Tour [facebook.com]
---