May 28, 2016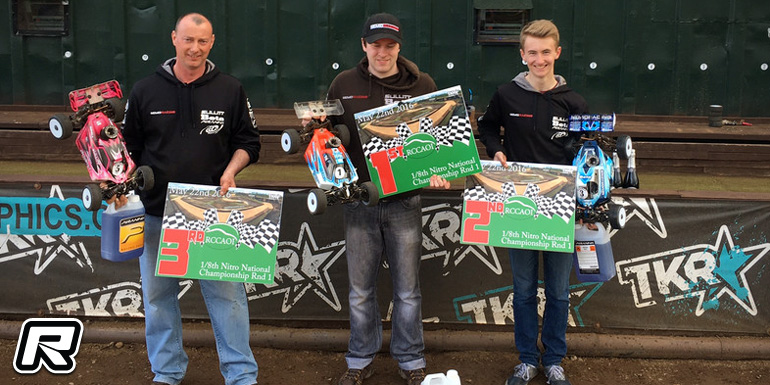 The RCCAOI's first national of the season took place at BADMCC in Northern Ireland and with a decent turn out of drivers. Before the weekend two days of rain made things uncertain for the race days but lucky enough Saturday that yellow dot in the sky came out. Nitro qualifying was a split between Alan Scroggie and Gary Baird both taking two rounds a piece with Alan having the slightest faster time taking the TQ. In E-Buggy Aaron Vance took the TQ followed by Barkley and Gary.

The Nitro final was a spectators delight. With changeable conditions coming in it would be an interesting race to say the least. Alan and Barkley got the break at the start and pulled a fairly good gap to the field. Gary Baird and Andrew mcClean got snagged at the start but soon settled into a good pace. Then the rain came and Gary Alan and Barkley swapped places for about 15 minutes, a really entertaining race with nothing between them and making up nearly half a lap in the damp conditions, Andrew mcClean started to show. As the track dried Alan pulled away and Andrew moved up into second. At the end of the 45 minutes Alan Scroggie came in first from Andrew McClean second and Barkley Abernethy third.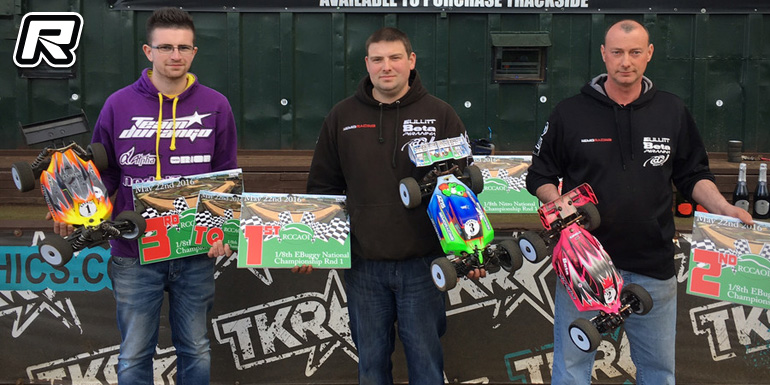 In the E-Buggy final Both Gary and Barkley changed the pace up a notch. Both made a good break away at the start and finished 3 seconds apart at the buzzer.
Source: Nemo Racing [nemoracing.com]
---