May 31, 2016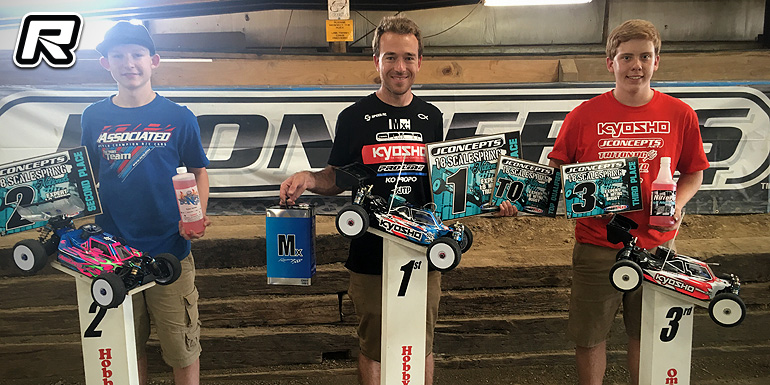 The 2016 JConcepts Spring Nationals where held at The Plex in Omaha, Nebraska over the weekend. The event attracted both local talent as well as national front runners and the opening Nitro Buggy qualifiers saw Jared Tebo walking away with wins in Q1 and Q2 but in Q3 of Buggy Tebo and Jonathan Burkhalter battled for the round TQ with the two being separated by only a tenth of a second. With Jonathan leading he would bobble right at the end, handing Jared another TQ for a clean sweep. In Truggy things looked a bit different. Jared ran onto engine trouble in Q1 after damaging his engine's carburettor after landing a jump, causing the engine to work erratic for the remainder of the run. After sorting the problems out for Q2 Tebo was on fire, taking wins in the following rounds to also grab the TQ position in Truggy.

For the 45 minute Buggy A-main Tebo would start first. The start was clean and the top three separated from the rest of the pack, Tebo was followed close by Tyler Jones and Jonathan Burkhalter. Jonathan moved into second after a few laps and would stay pretty close up till the first pit stop. Jared was able to keep a good pace and run really clean, pulling away some and getting a gap. Having a pit strategy of 9 minutes, Tebo had plenty of extra fuel after each stop, so he could just focus on driving. Putting in a very clean 45 minutes, crashing only one time on the challenging track, he took the win by 3 laps. Team Associated's Tyler Jones would come in second while Jonathan Burkhalter (Kyosho) rounded out the top 3.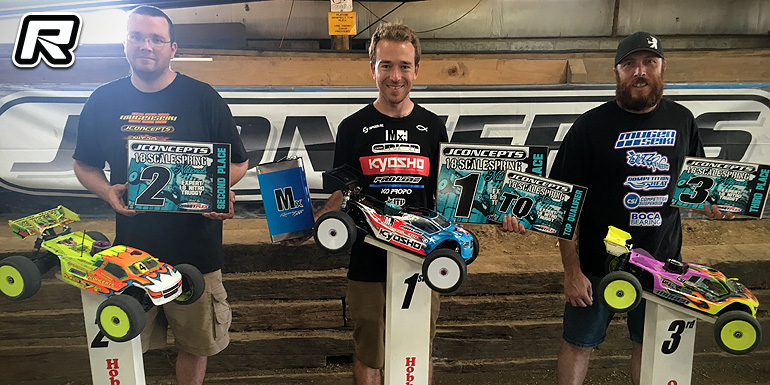 For the 45 minute Truggy A-main the track was getting more difficult. It was drying out and starting to crack some, with tire wear getting higher and higher. Just like Buggy Tebo got a great start and started to separate himself early, getting into lappers only after 2 minutes. The track was brutal with the large jump in the back for 45 minutes, and it would take its toll, having almost half the truggies not finishing the main. Tebo though drove well and just like Buggy, ran a clean 45 minutes with only one crash, taking the win by 5 laps from runner-up, Josh Ford (Mugen). Shane Luckey (Mugen) completed the podium result.
Source: JTP [jtprc.com]
---