May 16, 2016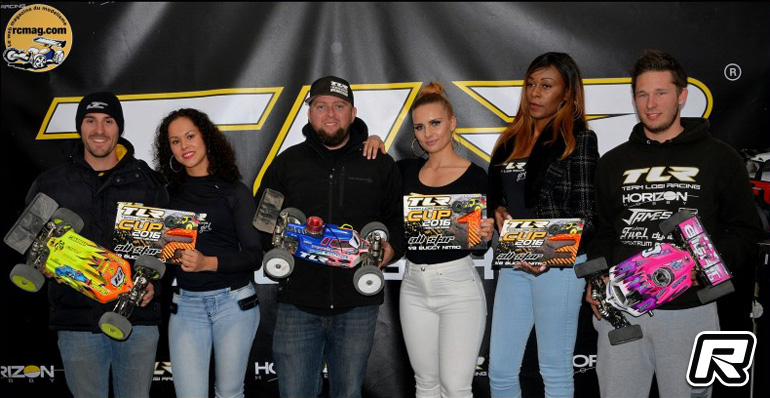 The Noeux les Mines in France track played host to the 2016 TLR Cup over the weekend. The event attracted a good amount of national drivers and also guest from abroad such as TLR's Ryan Maifield and Dakotah Phend to battle against Europe's fastest TLR drivers. In the premier Nitro Buggy class Ryan Maifield would grab the TQ from Renaud Savoya while Marco Baruffolo rounded out the top 3. In the Nitro Truggy category Jerome Sartel came out fastest after the qualifiers from Matt Lewis and Vincent Berthelot while in 1/8th E-Buggy Dakotah Phend took the TQ honours from Jean-Pierrick Sartel and Ryan Maifield.

In the Nitro Buggy A-mains, run in two 20 minute legs, Ryan Maifield would hold the upper hand over Renaud Savoya although both won a leg each with the better tie-breaker handing Ryan the overall win. Renaud had to settle for second while Jean-Pierrick Sartel completed the top 3 result.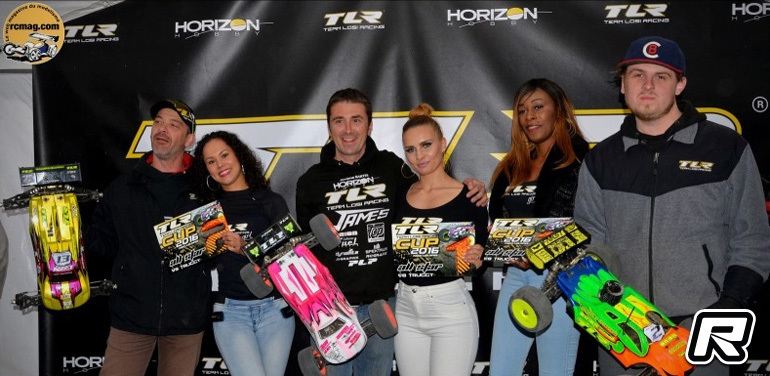 In the Nitro Truggy class Jerome Sartel finished on top with Philippe Schlafmunter on the runner-up spot and Matt Lewis in third. In the 1/8th E-Buggy class it was Ricardo Monteiro who took the day's win from Renaud Savoya in second and Dakotah Phend in third.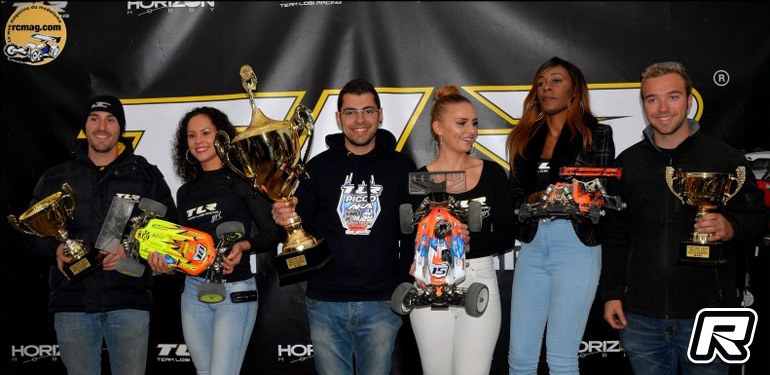 Source: RC Mag [rcmag.com]
---