June 20, 2016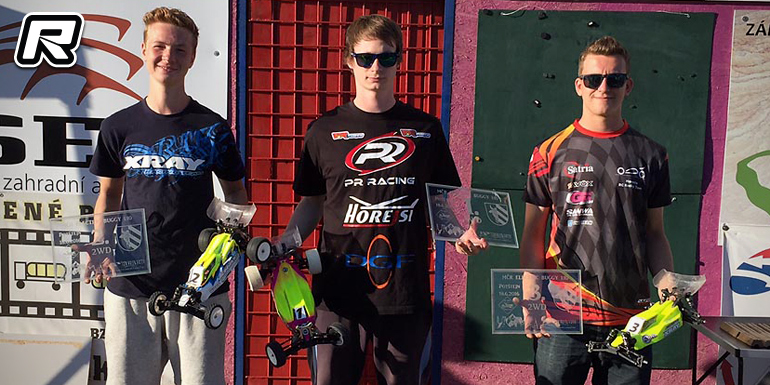 The third round of the Czech 1/10th Buggy Nationals was held at the big astroturf track in Potstejn. Heavy rain kept most of the drivers from attending the free practice on Friday and even on Saturday morning the track was rain soaked but every driver tried to get at least a couple of laps in. In the 2WD qualifiers Marek Schiller would take the TQ from Kaja Novotny, who suffered from unusual mistakes. In the 4WD class Kaja then went on to win Q2 and Q3 for the overall TQ.

In the 2WD class Marek Schiller continued to dominate, winning A1 an A2 to grab the overall win early. Kaja suffered from both own mistakes and also other drivers, meaning he had quite a handful to defeat his runner-up spot. After some changes for A3 Kaja was finally able to bring home a win, securing him the runner-up spot from team mate Ales Bidovsky.
2WD final results:
1. Marek Schiller – PR
2. Kaja Novotny – Xray
3. Ales Bidovsky – Xray
4. Ivo Viktorin – PR
5. Marcel Dostal – Xray
6. Max Gotzl – Xray
7. David Krizak – TLR
8. Nik Becvar – TLR
9. Felix Uhyrek – Xray
10.Roman Pudich – PR
The 4WD class saw a dominating Kaja, who took easy wins in A1 and A2 to grab the overall from Marcel Dostal and Ales Bidovsky.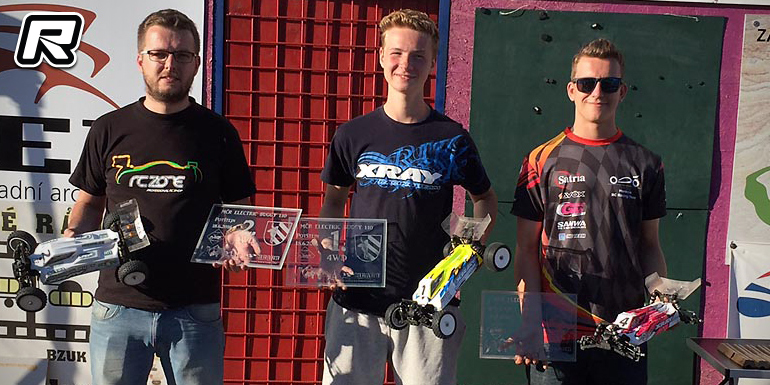 4WD final results:
1. Kaja Novotny – Xray
2. Marcel Dostal – Xray
3. Ales Bidovsky – Xray
4. Max Gotzl – Xray
5. Ondrej Vicha – PR
6. Marek Schiller – PR
7. Radim Kolek – PR
8. Tony Hybler – Xray
9. Karel Becicka – Team C
10.Pepa Vich – Team Associated
Source: Xray [teamxray.com]
---