June 15, 2016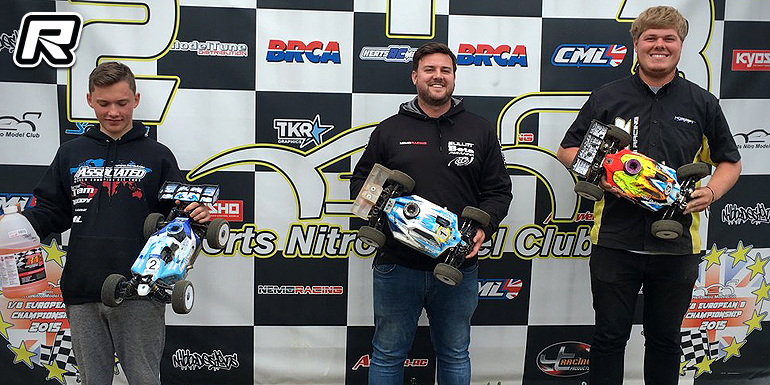 With the BRCA National at the Herts venue only two weeks away, the usual warm-up race was held over the weekend and provided the last chance of the some track time as the track is closed between now and the event itself. Weather forecasts were for heavy rain in the morning, which sadly proved to be accurate, and this meant many drivers chose not to run and withdrew. Some chose to remain booked in but would wait to see if the weather would clear. Fortunately after lunch the rain stopped and with the make up of the Herts track now, it does dry very quickly and the final two round of qualifying were run. The first of those rounds was still a bit wet, but by the final round a definite dryish line was beginning to appear. Darren Bloomfield made the most of the opportunity to try some ideas out with his set up, and certainly felt the changes did what he expected, even if they didn't all make the car quicker on the lap.

Tyres as ever in these wet to dry conditions are a bit of a gamble, and being on the right tyre at the right time was important. Darren was able to make the most of the final qualifying rounds to ensure he would start the main final from pole position.
The main final saw Darren edging away from Jamie Clancy at the beginning, before a coupe of half mistakes that cost a few seconds each would bring Jamie back into range and kept him interested in trying to continue the fight. The pit stops came and went and Darren gained a little through that phase before another spin lost him the ground he had gained. Over the final 5 minutes Darren made no further errors and would stretch the lead to record a comfortable victory despite the rain starting to return over the last few laps which saw the traction reduce dramatically again.
Source: Nemo Racing [nemoracing.com]
---