June 16, 2016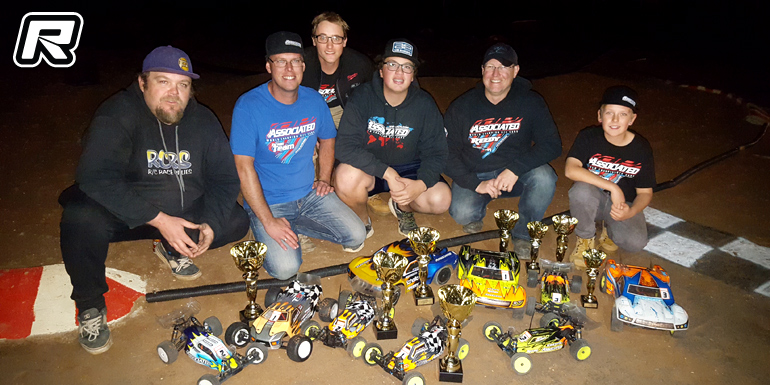 Round two of the Victorian Drivers Series was held at the regional club on Mildura, around 550km northwest of Melbourne. Over 140 entries were received for the event, including close to 20 in the under 16 junior class, the first to be held at the famous club's new facility which their members ha. With a very large red clay track with a unique diagonal centre straight, and winter desert climate giving freezing mornings and sunny afternoons, the event was a challenge for all racers. The surface was very cold and slick in the mornings but grooved up through the day, making tyre choice critical. With the large entries the meeting was run over 3 days, practice Friday and Saturday morning, qualifying Saturday afternoon and Sunday morning, finals Sunday afternoon.

Highlight of the weekend was the triple Modified class win for young AE star Cameron Zammit, the 15-years old recording his best result to date since moving to the Modified class a year ago. 2WD Modified qualifying saw three different round winners with Ray Munday, Matt Griffin and Jody Denner all taking a win apiece but Zammit took TQ with 2 second place finishes.  In A1 Matt Griffin was quick to pass Zammit over the triple jump, Munday chasing him to the wire with Matt taking the win by 0.3s. A2 was an epic battle with Griffin again getting the lead, with Zammit and Munday in a freight train for the entire 5 minutes. Incredibly Griffin crashed on the final corner handing the win to Zammit, Munday 2nd by 0,3s and setting up an A3 showdown. Griffin got the lead again but a mistake over the triples allowed Zammit to re-take the lead and held his nerve against the 10-time national champ to take a very popular and well deserved win, with Munday joining them on the podium. Jody Denner took 4th and special mention to Cater Sims, the 12-years old taking 7th after a very mature and fast drive.
Three qualifiers and three round winners for 4WD Modified also, with Simon Heally taking out round 1, Munday round 2 and Zammit round 3 setting up a 3 way tie. Heally took TQ on count back from Munday and Zammit. A1 was a close battle between Heally and Munday, Heally leading for the entire race until coming up short on the triple with a lap to go, handing Munday the win. A2 and Munday broke on the warmup lap, with Heally and Zammit battling for the win with Zammit taking it to also set up an A3 finale. Zammit made his way to the front again and took out A3 to take the overall win, with Munday 2nd and Heally 3rd.
The Zammit show continued with Stadium Truck, taking all three rounds to TQ from Andrew Selvaggi then winning the first two finals to take his 3rd class of the weekend. Selvaggi took out A3 to seal 2nd place, with local Jarrod Jackson finishing 3rd overall.
Short Course was a battle between long time rivals Munday and Mildura president Mark Rogers.  Munday took TQ with three round wins and also took A1, but Rogers then fired back in A2 and A3 to take his home event from Munday. 3rd place went to rising star Jordan Isergin, the 11-years old racer getting quicker with each event and showing huge promise for the future.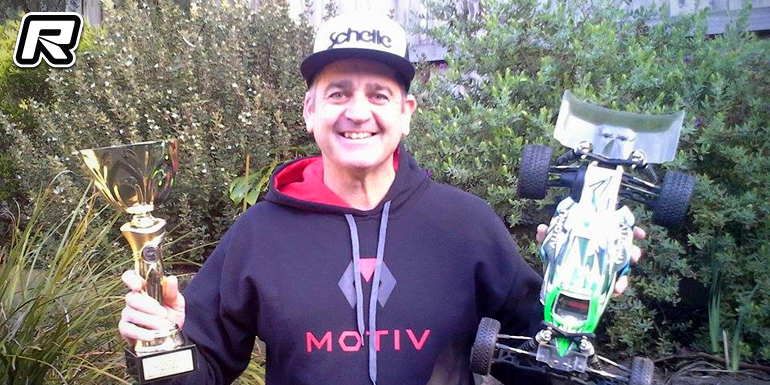 2WD 17.5 qualifying was dominated by Brad Portelli, with Leigh Cheeseman in 2nd and young gun Jordan Isergin an impressive 3rd. A1 was a tough battle between Portelli, Cheeseman and local Steve 'Beshy' Behsman with all three taking turns at the lead but Cheeseman bringing it home. A2 saw Leigh clear out to take the win, Portelli having some car issues. A3 saw Behsman take a dominant win to get 2nd overall with Shaun Thiel rounding out the top 3, Isergin just missing the podium in 4th.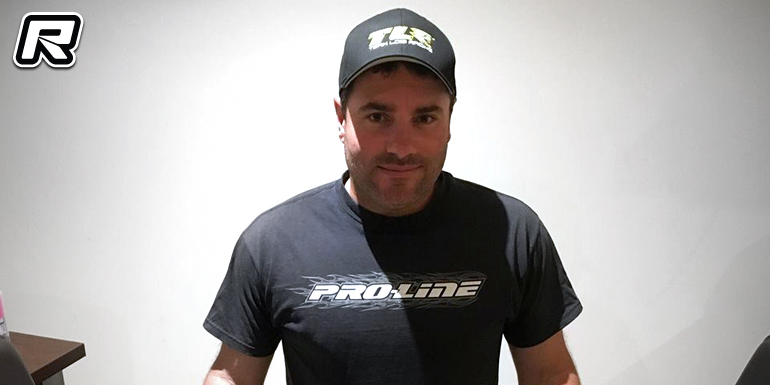 In 4WD 17.5 the TQ was taken by Leigh Cheeseman with Shaun Thiel and Brad Portelli close behind. Again this went to A3, with Thiel taking A1 and Cheeseman A2. In A3 it was Thiel taking the win from Portelli, giving him the overall win from Portelli and Cheeseman with Isergin 4th.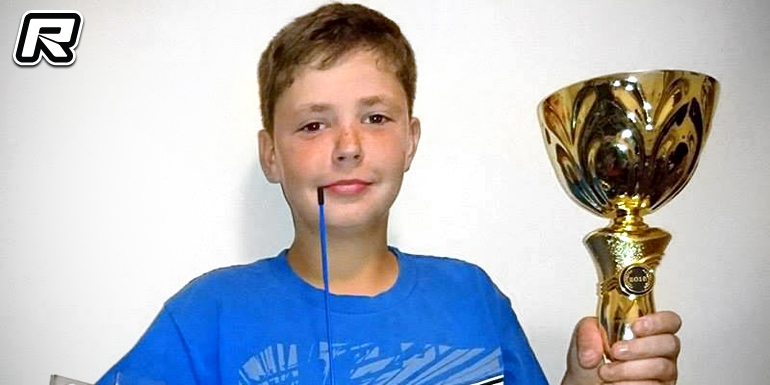 The Junior 17.5 under 16 class is going from strength to strength in Victoria with close to 20 entries received for this event. The majority of the entrants were under 12 and its proving to be a great starting place for young racers, with the top 3 from last years series all moving up to the open age classes and holding their own in 2016. The junior scene in Mildura is particularly strong and the club is a model of how embracing junior racing in RC makes a club become stronger. Kye Drust followed up his Victorian title win with TQ in this class, closely followed by fellow local Dustin Densley. A1 was a reversal with Densley taking first, with Drust taking A2 for an A3 showdown between these future stars. Drust took the win to seal the title, Densley 2nd with Tyrell McKenzie 3rd, Brenton Gardner 4th and fast girl Katie McKenzie 5th.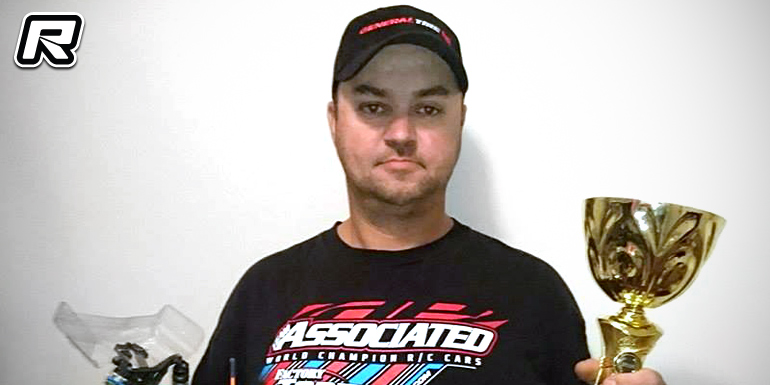 In the competitive but friendly 21.5 class, the main battle was between local Tim Drust and Melbourne racer John Fry. Drust took Q1 and Q3 for TQ with Fry close behind after a Q2 win. In the finals though Drust was able to take A1, A2 and A3 for a clean sweep, Fry taking 2nd overall and 3rd the 'Mallee Mauler' Darryn Gardner.
Round three of the series will be held at the bordertown track of Wodonga at the end of July.
Thanks to Ray Munday for the report.
---