July 12, 2016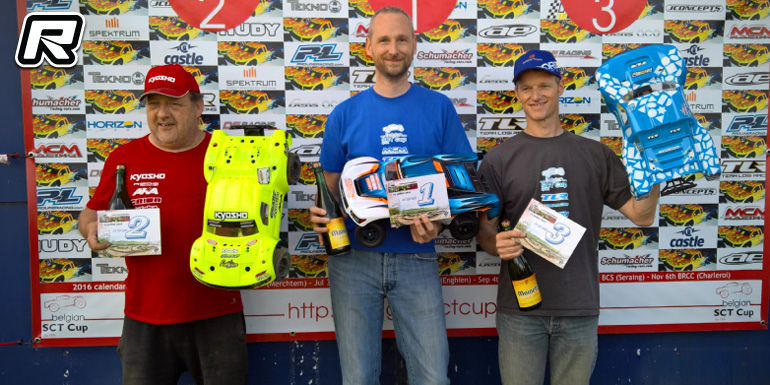 Round three of the Belgian SCT Cup was held at the Buggy Racing Tournai club and on an unanimously praised new layout. Unfortunately, like last year in May, the weather had different plans for the weekend. Massive rain during the week before the race meant the club members had to work hard in order to prep the track and the surroundings and it was even possible to start the race on Sunday but more heavy rainfall around noon left the organisers with no choice but to cancel the event. Thankfully the qualifiers were done at that point and therefore the qualifying ranking was used to determine the final ranking.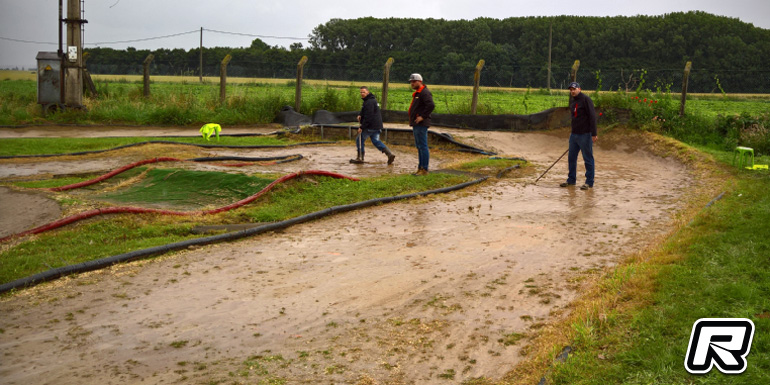 In Pro2 the day started on a wet but not muddy track and Géry Ledocq (Kyosho) TQed the opening qualifier ahead of Nicolas Evens (TLR) by less than a second. Nicolas would then take the second and third round ahead of Géry and Tom Pierard (TLR). Stéphane Vanyper (Team Associated) and Laurent Halluin (TeamC) would follow in forth and fifth.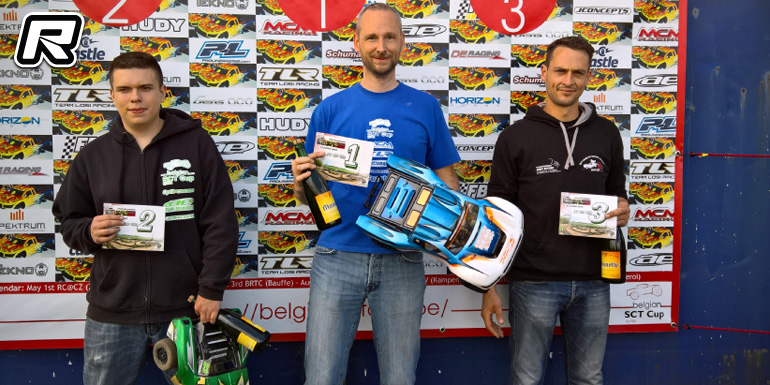 In the Pro4 class, Nicolas Evens (TLR) swept all qualifiers to take the day's win from Fabio Cumps (TLR) and Sam Damman (TLR), both having their first ever podium appearance in the series. Sam Puttevils (TLR) was quick all day but mistakes cost him a good result.
Source: Belgian SCT Cup [belgiansctcup.be]
---