July 25, 2016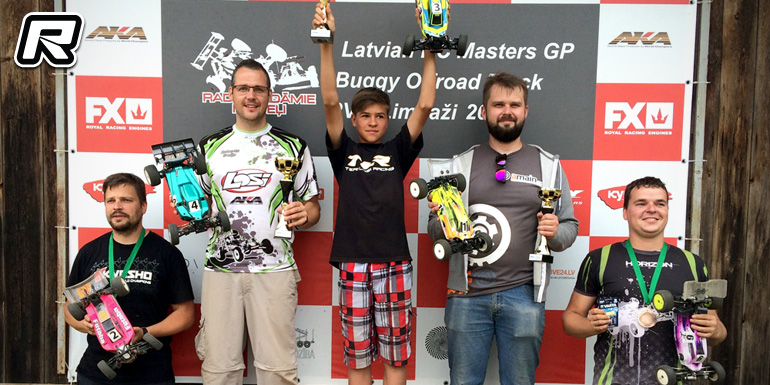 Round four of the Latvian Cup was held in Limbazi, gathering nearly 50 entries from Latvia, Estonia and Lithuania. In the 1/10th 4WD Buggy class, Team C driver Domantas Cesiulis took the win from Roberts Treijs (Schumacher) in second and Uģis Zikmanis (Xray) in third. Ēvalds Butāns (HB Racing) and Jānis Daubergs (TLR) rounded out the top 5 result.
1/10 4WD Buggy final results:
1. Domantas Cesiulis – Team C
2. Roberts Treijs – Schumacher
3. Uģis Zikmanis – Xray
4. Ēvalds Butāns – HB Racing
5. Jānis Daubergs – TLR
6. Jānis Kļimenkovs – Xray
7. Elvijus Bisiikirskas – HB Racing
8. Jānis Jēkabsons – Kyosho
9. Haralds Freimanis – SWorkz
10.Viesturs Avotiņš – Team Durango
In the 1/8th E-Buggy class it was Hendrik Lainemae (Xray) who set the pace, taking the win from Hans Hannus (Mugen) and Robin Ilus (Xray). Jānis Daubergs (TLR) and Jurijs Šteinmans (Xray) came in fourth and fifth respectively.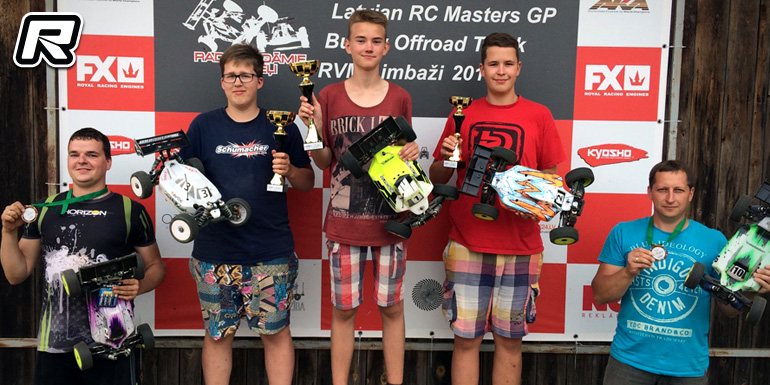 1/8 E-Buggy final results:
1. Hendrik Lainemae – Xray
2. Hans Hannus – Mugen
3. Robin Ilus – Xray
4. Jānis Daubergs – TLR
5. Jurijs Šteinmans – Xray
6. Mārtiņš Šteins – TLR
7. Domantas Cesiulis – TLR
8. Ēvalds Butāns – Kyosho
9. Rihard Lainemae – Xray
10.Kuldar Ilus – TLR
Source: Xray [teamxray.com]
---