July 20, 2016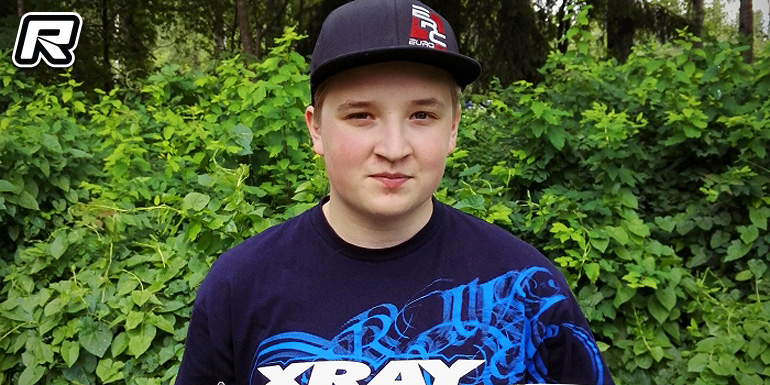 The third round of the Finnish National 1/10th Off-road Championship was held at the Oulu dirt track. Rain made for a lot of delays but ultimately the drivers would be able to race on Saturday evening and all of Sunday. In the 2WD class, Karri Salmela got the TQ in damp and difficult conditions followed by Ari-Pekka Kyykkä and Joel Valander. Karri also won first two finals with Joel Valander taking the runner-up spot from Eeli Vieno.
2WD final results:
1. Karri Salmela – Team Associated
2. Joel Valander – Xray
3. Eeli Vieno – Xray
4. Ari-Pekka Kyykkä – Xray
5. Mikko Luopajärvi – Team Associated
6. Tuomo Otsavaara – Xray
7. Touko Silpola – Team Associated
8. Mikko Helistölä – Team Associated
9. Ville Rauman – Team Associated
10.Marko Vähäkuopus – Team Associated
The 4WD class TQ position was taken by Karri Salmela, followed by Joel Valander and Eeli Vieno. In A1 Eeli Vieno took a surprise win from third on the grid. In A2 the top three were almost covered by one second for the whole race, but Joel did an amazing last lap move to pass Karri and to cross the line on the first spot. A3 was as close as a battle as A2, and it was also decided on the last lap as Karri made a small pipe touch and Joel was able to overtake and cruise to the win. With the win, Joel secured himself the national title as he came out on top in all three rounds. The 2WD championship is still open between Joel Valander, Karri Salmela and Joona Haatanen with the final round taking place in Vantaa in mid-August.
4WD final results:
1. Joel Valander
2. Eeli Vieno
3. Karri Salmela
4. Mikko Luopajärvi
5. Valtteri Eklund
6. Ari-Pekka Kyykkä
7. Konsta Saarinen
8. Tuomo Otsavaara
9. Oskari Mäki
10.Touko Silpola
Source: Xray [teamxray.com]
---