July 19, 2016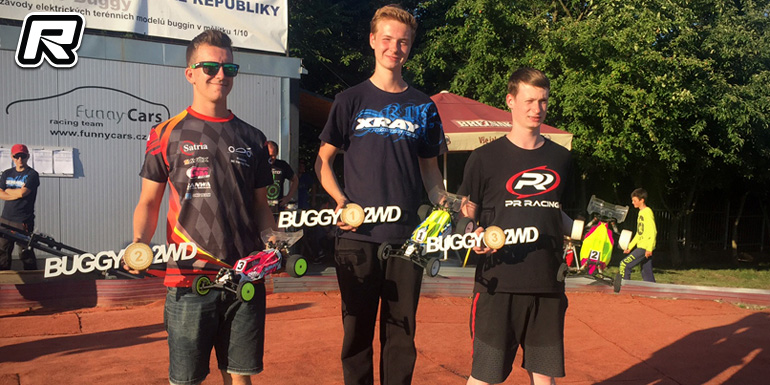 The fourth round of the Czech 1/10th Buggy Nationals was held in Usti nad Labemn on a huge astroturf track. Xray's Kaja Novotny would grab the overall TQ in 2WD thanks to winning Q2 and Q3 after suffering problems in the opening qualifier. In the 4WD category, Kaja was in a league of his own, taking all qualifiers to grab the overall TQ and pole position for the finals. The young man continued to dominate in the 2WD A-main events, eventually winning A1 and A2 to take the overall win early. Xray teammate Ales Bidovsky would have to settle for the runner-up spot while Marek Schiller (PR) completed the top 3 result.
2WD final results:
1. Kaja Novotny – Xray
2. Ales Bidovsky – Xray
3. Marek Schiller – PR
4. Ivo Viktorin – PR
5. Roman Bilek – Xray
6. Jakub Kapras – Team Durango
7. David Krizak – TLR
8. Jindrich Jirak – Xray
9. Felix Uhyrek – Xray
10.Lucie Steigrova – TLR
The 4WD mains were a different affair though. Starting from the pole position Kaja made some unusual mistakes in A1, eventually finishing in second place. Kaja would strike back in the second A-main, shifting the decision for the overall win to A3 and at the end it was Ales Bidovsky who would take the overall win from Kaja with Roman Bilek rounding out an all-Xray podium.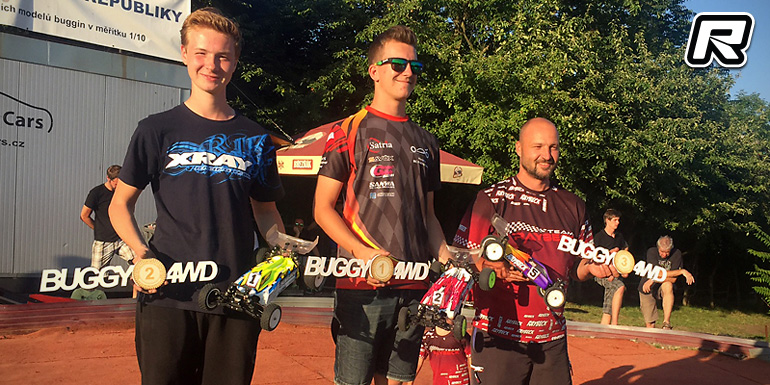 4WD final results:
1. Ales Bidovsky – Xray
2. Kaja Novotny  – Xray
3. Roman Bilek – Xray
4. Marek Schiller – PR
5. Marcel Dostal – Xray
6. Petr Tomasek – Xray
7. Ondrej Vicha – PR
8. Ladislav Razek – Team C
9. Ladislav Pokorny – Team C
10.Petr Tomasek Jr – Xray
Source: Xray [teamxray.com]
---