July 20, 2016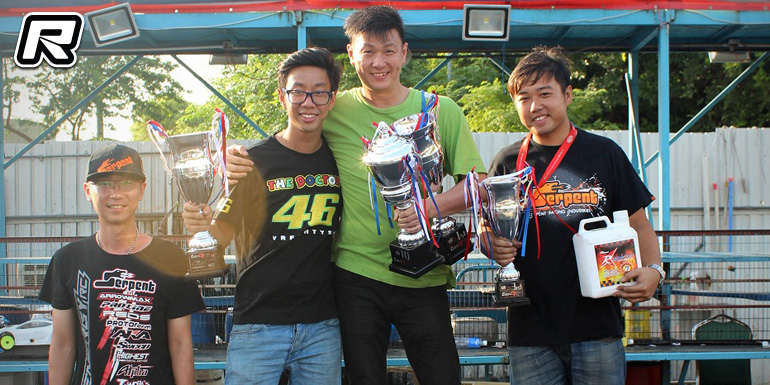 Last weekend, the third round of the Serpent GT Cup was held at Hong Kong's TRC race track. Due to the growing popularity of the event, the organisers had no choice but to use 15-car groups for the six heats in order to make sure the 1-day event could follow a sensible time schedule. Again the Cobra GP RTR class was the most popular with four heats with the Open class attracting a total of 30 drivers – again more compared to the previous round.

In the Open class the growing popularity also upped the performance of the drivers with each round producing new lap records and at the end TQ holder Chiu Sin On proved that he was the man to beat as he came out successful in the 45-minutes A-final, taking vital championship points. Hung Cheung Hung, an A-main finalist at the 2012 IFMAR 1/10 Nitro Touring Car championship, came out from his retirement and fought for a well deserved 2nd place. Hui Chin Ho rounded up the podium in third.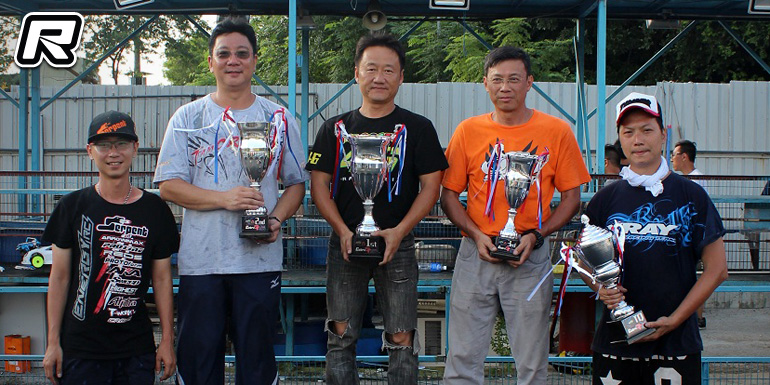 In the RTR class, Siu Ming once again came out on top with Philip Leung taking the runner-up spot from veteran Lam Wai Man who grabbed a popular third place. TQ holders Jason Choi could not convert his form from the qualifiers and will miss out the podium this time round. The next round of the Serpent Cobra GT Cup will be held on the 28th of August.
Source: Serpent [serpent.com]
---