August 12, 2016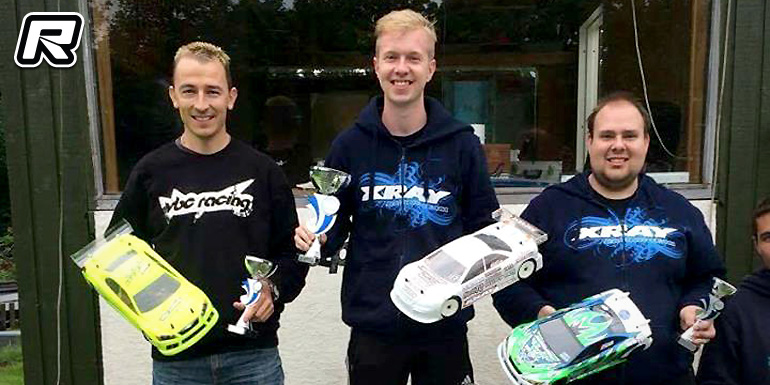 Last Sunday the third round of the Danish Electric On-road Nationals was held in difficult track conditions. Due to Saturday's rain and the sugared track Sunday morning began with a surface drying session as the car's tyres would take a lot of sugar, making it impossible to drive and reducing practice times to about 30 minutes. Xray's Mike Gosvig would make the best out of the conditions, taking TQs in both Touring Stock and Modified.

The opening Stock class A-main started out with Mike and Frederik fighting wheel to wheel with the better end for Mike while Frederik rolled his car. Ultimately Mike would bring home the win from Soren Boy Holst in second and Kevin Nielsen in third. The second leg started with a bit of a hassle for all drivers as it started to rain and this made things even more tricky. Right from the start Mike was closely chased by Steven and Soren but both would run into trouble due to aquaplaning and so Mike was able to cruise to the win and to take the overall victory with one leg to spare.
Superstock final results:
1. Mike Gosvig – Xray
2. Soren Boy Holst – VBC Racing
3 Steven Olsen – Xray
4. Patrick Danilsen – Xray
5. Stefan Finnich – Schumacher
6. Kevin Nielsen – Yokomo
7. Frederik Broløs – Yokomo
8. Daniel Bjerg – Gizmo
The Modified class was pretty much a done deal for the TQ holder as Mike took easy wins in A1 and A2 to take another win early. Yokomo's Frederik Hovgaard came in second, Casper Morgan (Xray) rounded out the top 3 result.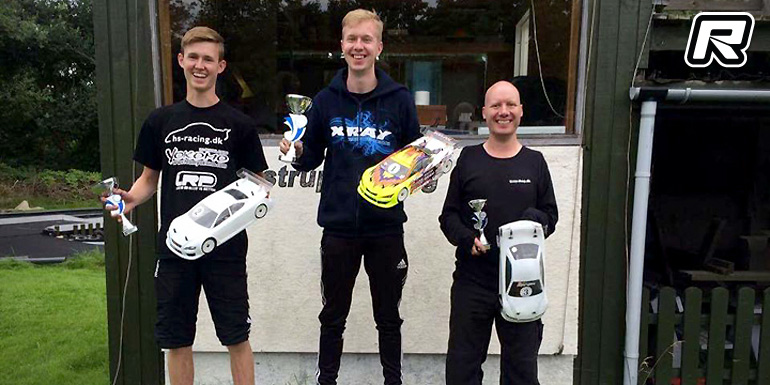 Modified final results:
1. Mike Gosvig – Xray
2. Frederik Hovgaard – Yokomo
3. Casper Morgan – Xray
4. Micheal Ivø – Xray
5. Patrick Folman – Gizmo
6. David Hansen – Xray
7. Martin Lissau – Gizmo
Source: Xray [teamxray.com]
---