August 19, 2016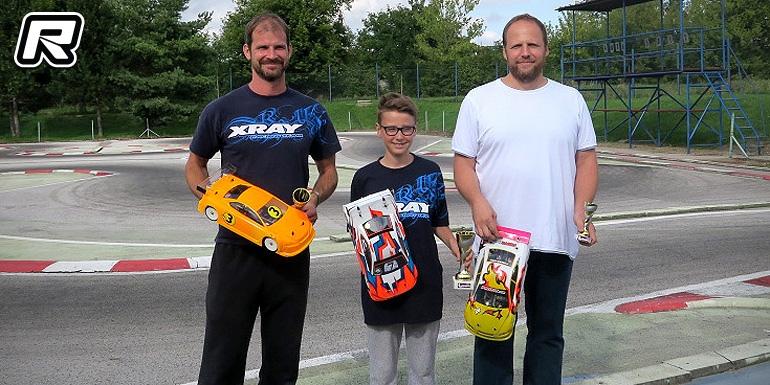 The fifth round of the Slovakia Cup was held in Trnava in the four classes of Touring Modified, Touring Stock, Formula and World GT. The weather conditions were good all weekend as chilly mornings were followed by raising temperatures over the day, making for decent traction. In the Touring Modified class, newly crowned IYRCA World Champion, Oliver Havranek came out fastest after the qualifiers and he also dominated the first two A-main legs to take the overall win in front of Jan Benetin and Daniel Zak.
Touring Modified top 5 results:
1. Oliver Havránek – Xray
2. Jano Benetin – Xray
3. Žák Daniel – Xray
4. Žák Róbert – Xray
5. Filip Obora – Xray
Stock 17.5 again saw Oliver dominating the field and he would take his second win of the weekend in front of Mário Žila and Peter Zemanovič.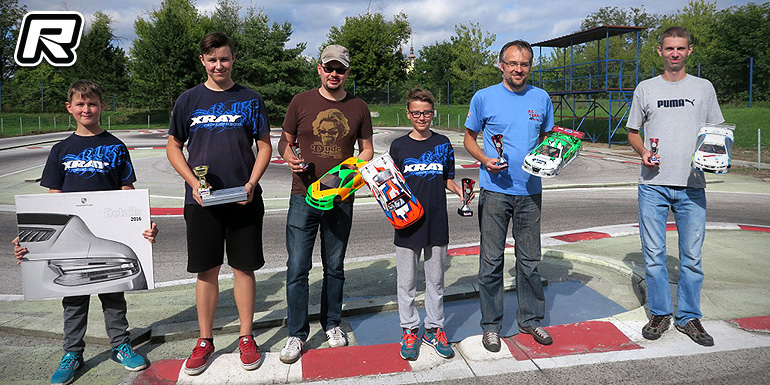 Touring 17.5 top 5 results:
1. Oliver Havránek – Xray
2. Mário Žila – Xray
3. Peter Zemanovič – Xray
4. Filip Obora – Xray
5. Branislav Panák jr. – Xray
Andrej Vnucko took the TQ honours in Formula 21.5 and he would also come out fastest in the finals. The second place went to Pavol Chovan while Rudo Kadlecik completed the podium with a third place.
Formula top 5 results:
1. Andrej Vnucko – Xray
2. Pavol Chovan – n/a
3. Rudo Kadlečík – Xray
4. Miro Hargaš – Xray
5. Martin Vejmelka – Xray
Finally in World GT 13.5 it was again Andrej who dominated all runs to bring home a second win this weekend. Pavol Chovan ended the day in second, Matus Chovan rounded out the podium in third.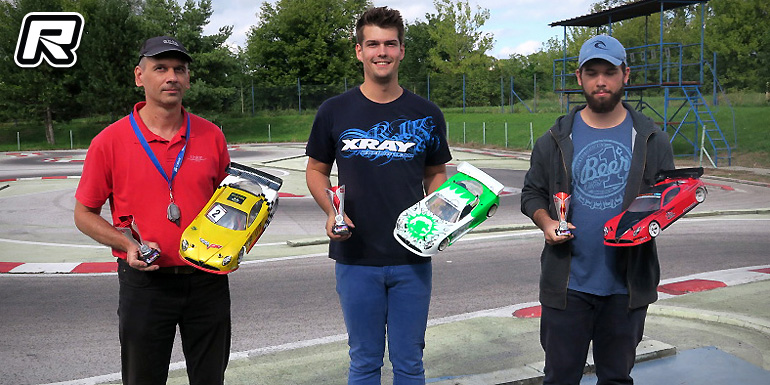 World GT top 5 results:
1. Andrej Vnucko – Xray
2. Pavol Chovan – Xray
3. Matúš Chovan – Xray
4. Marek Kadlečík – Xray
5. Miro Hargaš – Xray
Source: Xray [teamxray.com]
---