August 30, 2016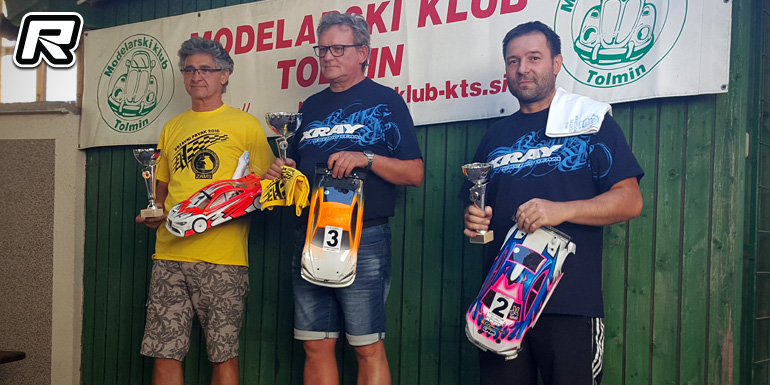 The Slovenian Electric On-road National Championship was recently held at the Miniavtodrom na Logu track in Tolmin. The technical and fast track with its nice layout and flat surface was prepared with sugar water to make for decent traction conditions and the event was held in the three classes of Touring Modified, Touring Stock and 1/8th scale GT/Rally. As for the schedule, Saturday was devoted for free practice followed by three round of qualifying on Sunday morning with the finals being held after the lunch break. In 1/10 Touring Modified it was Darko Nemec (Xray) who won the race in front of TQ holder Stanislav Kokol (Xray) and Kristjan Mikložič (Xray) in third place.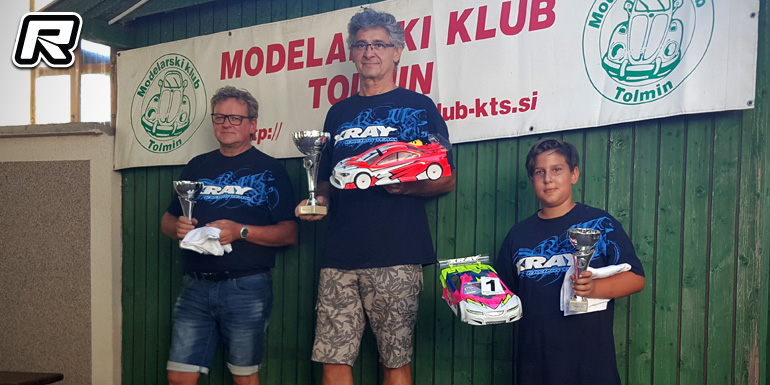 1/10 Touring Stock 13.5 had Stanislav Kokol (Xray) taking the race win in front of Darko Nemec (Xray) and young Bjan Mikložič who held the TQ after the qualifiers but he had to settle for third.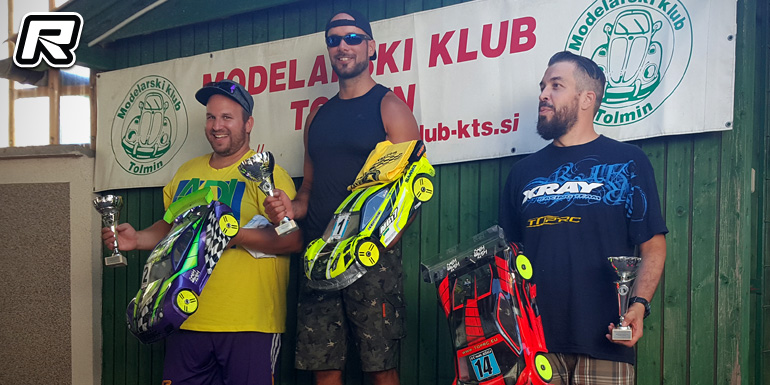 In the 1/8th GT/Rally class Nejc Oražem came out fastest in the finals from runner-up Matevž Homar and third placed Sašo Kramljak.
Thanks to Stanislav Kokol for the report.
---