August 2, 2016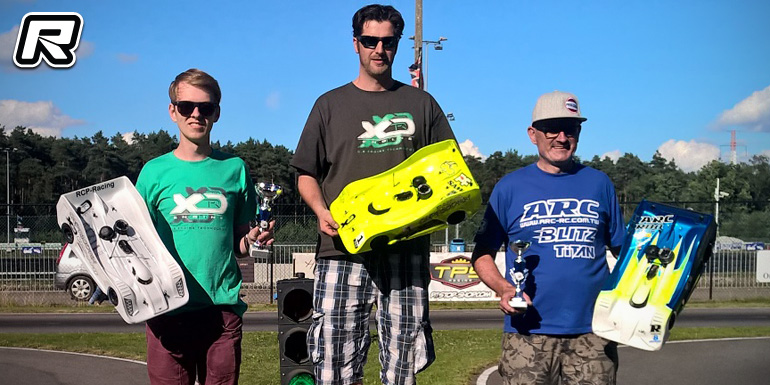 For round three of the Dutch 1/8th Nitro On-road Nationals Championships the drivers gathered at the famous Model Race Genk track in Belgium. Different from the previous round the weather was on the dry side of things apart from a few drops of rain on Sunday. Genk is known for its tricky traction conditions due to the near motocross track blowing dust on the asphalt surface but the club did its best to clean the track as good as possible. Racing-wise the premier NK class saw Rick Vrielijnck walking away in the A-final one lap ahead of Jeffery Rietveld and Frank Baggen in second and third respectively.
NK class top 10 results:
1. Rick Vrielijnck – 110L 30:02.880
2. Jeffrey Rietveld – 109L 30:01.441
3. Frank Baggen – 109L 30:07.629
4. Joey Sorber – 108L 30:09.442
5. Benny Ciere – 107L 30:06.981
6. Jesse Keller – 106L 30:11.946
7. Arie Manten – 105L 30:00.299
8. Martin Zevenhoven – 104L 30:01.950
9. Roy Bakker – 104L 30:13.039
10.Jeroen Van Iperen – 95L 30:07.572
In the Nomac class it was Marco Kruse to take the win from Tjibbe Keller and Mark Hellenbrand. Robbin Hertong and Marvin Theeuwen completed the top 5 results.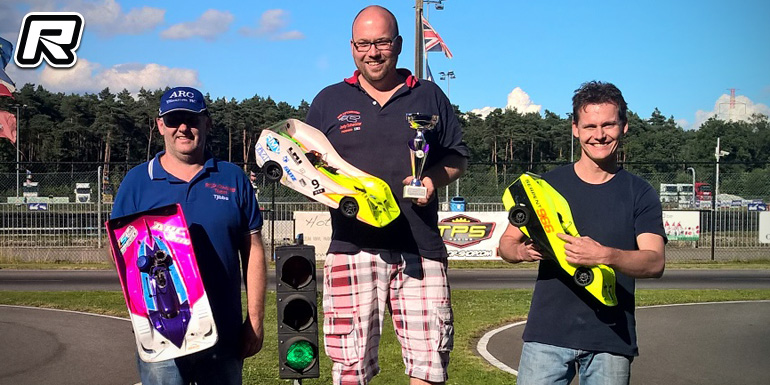 Nomac class top 10 results:
1. Marco Kruse
2. Tjibbe Keller
3. Mark Hellenbrand
4. Robbin Hertong
5. Marvin Theeuwen
6. Andy Muijres
7. Wouter Satijn
8. Remco De La Haye
9. Stanley Bauer
10.Edwin Busschers
Source: Nomac [nomac.nl]
---