September 5, 2016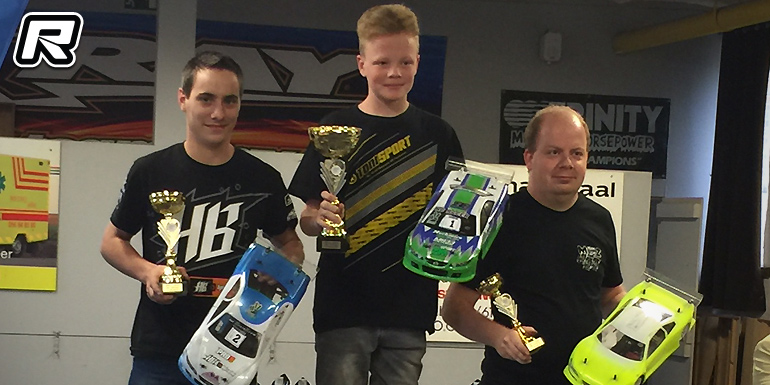 The final round of the Belgian Electric On-road National Championship was held at the MRCZ track in Zwevegem. Despite the somewhat bad weather forecast the final qualifiers and all finals would be held in dry conditions. In the 10.5T Touring Stock class, run with Muchmore Fleta speedos and Muchmore 10.5T motors it was young Florian Joos (Tamiya) who took a maiden TQ and victory this season from second placed Stefaan Rommens (HB Racing). Rico Claeys (ARC) completed the podium result in third.
Touring Stock top 5 result:
1. Florian Joos – Tamiya
2. Stefaan Rommens – Hotbodies
3. Rico Claeys – ARC
4. Pasquinel Neys – Team Magic
5. Vincent Van Gansen – Spec R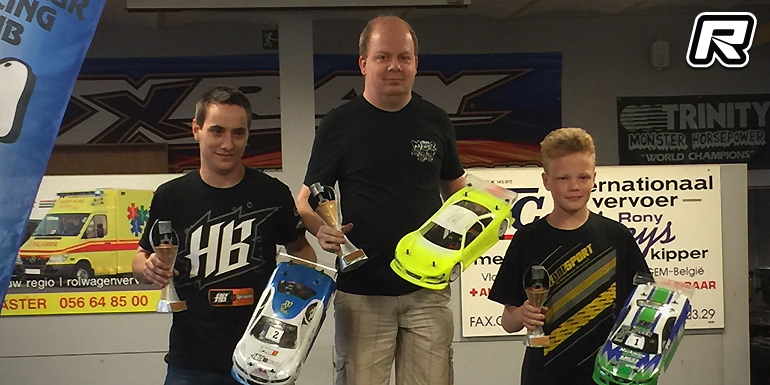 In the overall championship it was Rico Claeys to take the title from Stefaan Rommens and Florian Joos.
The Formula class saw a battle between Ollie Bultynck (Roche) and Steve Deblaere (Serpent) all year and in the final round the fight was on for the overall championship. At the end of the day it was Ollie to take the day's win and the overall championship with Steve suffering a motor problem during the final A-main so he would end the day on the 3 spot behind runner-up, Florian Joos (Tamiya).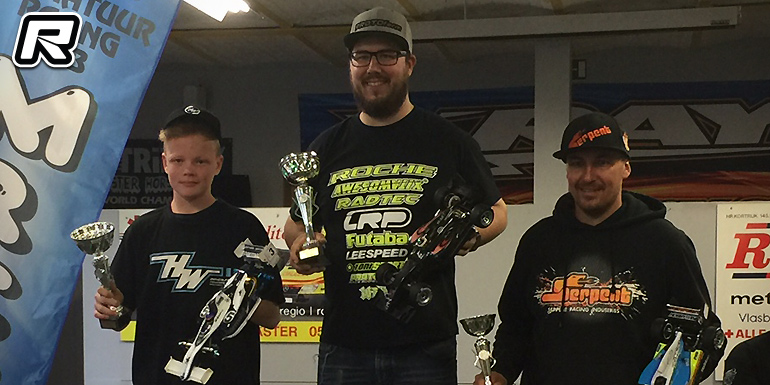 Fornula top 5 result:
1. Ollie Bultynck – Roche
2. Florian Joos – Tamiya
3. Steve Deblaere – Serpent
4. Frans Engelen – Xray
5. Nic Desmet – Serpent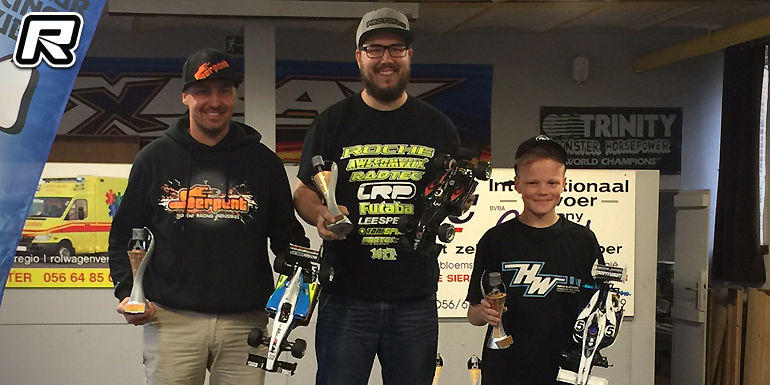 As for the championship it was Ollie to take the title honours from Steve with Florian Joos completing the championship top 3 podium.
Source: T2M [t2m.tm.fr]
---