September 20, 2016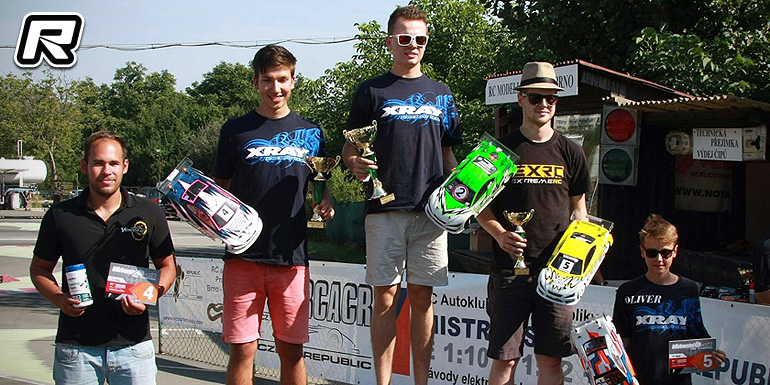 The Summer portion of the Czech National On-road Championships was recently held in Brno-Bosonohy. Over 50 drivers from all over the country attended in the five classes of Touring Modified, Touring Stock, Formula, GT Open and GT Stock. The event started off with practice on Friday followed by five qualifiers on Saturday and triple mains on Sunday. The rubber tyre 4WD classes used Hot Race hand out tyres with great results as even in the hot weather conditions the tyres held up fine, making for equal conditions for everyone. In the premier Touring Modified class it looked like Jiri Vysin would take an easy TQ with his closest competitor, Radek Flek struggling with overheating tyre. Fast Kuba Simurda ran in to electronic issues and another pre-event favourite, Petr Grof, was simply not fast enough. And out of nowhere Radek Voda scored low-point results to take a popular overall TQ from Jiri and Radek, promising some nice battles for the A-mains.

The opening main then went to Jiri Vysin who put a lot of pressure on Radek and with two second place finished in the remaining finals, Jiri would take the overall title on Sunday. Kuba Simurda, who had a DNS in the opening leg, took a lucky second place overall from Petr Grof who showed a very consistent pace in the finals.
Touring Modified final results:
1. Jiri Vysin
2. Kuba Simurda
3. Petr Grof
4. Radek Flek
5. Oliver Havranek
6. Matej Sulc
7. Radek Voda
8. Karel Dolezal
9. David Cermak
10.Zdenek Benes
In the Touring Stock A-mains newly crowned YIRCA Junior World Champion, Oliver Havranek was able to get past Vlastimil Svec and Ales Pelikan, who both started in front of him, to bring home the national title. TQ holder Ales Pelikan had to settle for second following too many mistakes with Vlastimil Svec completing the podium result.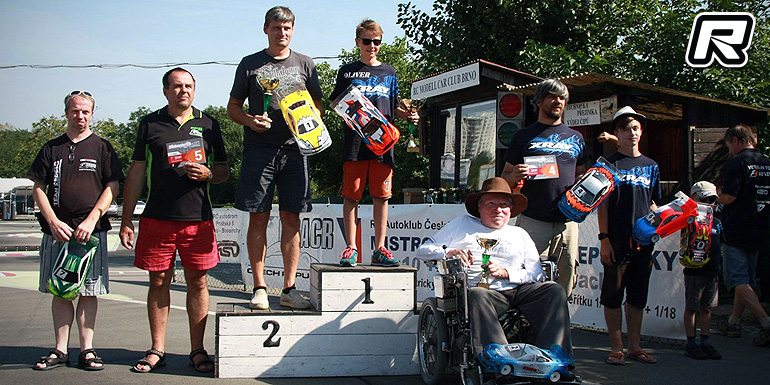 Touring Stock top 5 results:
1. Oliver Havranek
2. Ales Pelikan
3. Vlastimil Svec
4. Jiri Svoboda
5. Pavel Magda
The Formula class drew the most entries and thus saw some very nice battles throughout the entire field. In the end it was local Lukas Hoch who was able to take the overall victory ahead of Svetlin Douhlevski and Jiri Groch.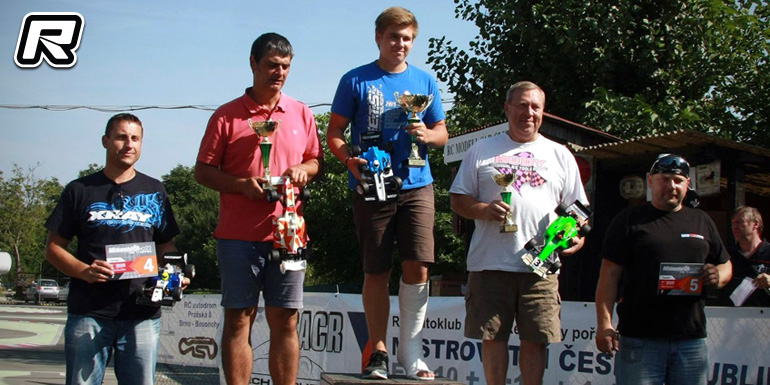 Formula final results:
1. Lukas Hoch
2. Svetlin Douhlevski
3. Jiri Groch
4. Martin Janicek
5. Ludek Szostek
6. Jakub Vicha
7. Andrej Vnucko
8. Vladimir Toman
9. Milos Pokorny
10. Jaromir Sattler
In GT Open pre-event favourite Roman Krejci won the race in front of raising Slovakian star Andrej Vnucko and Czech junior Ondrej Kohoutek.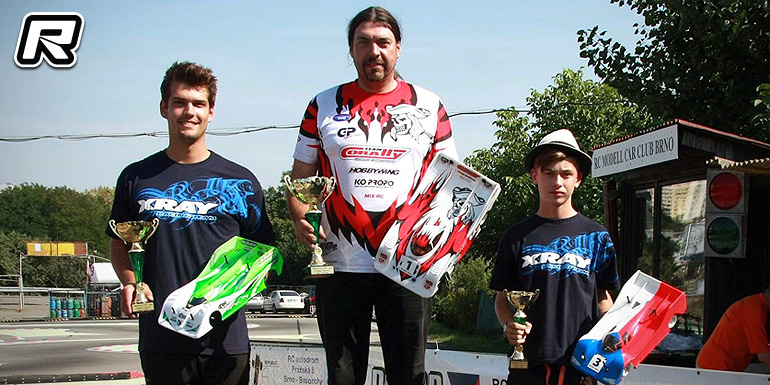 GT Open final results:
1. Roman Krejci
2. Andrej Vnucko
3. Ondrej Kohoutek
4. Drahoslav Hejtmanek
5. Petr Sorf
Finally in GT Stock Ludek Szostek took tone-to-tone wins in A1 and A3, allowing him to add another national title to his belt. The second place was occupied by local driver Jiri Groch from Martin Krejci.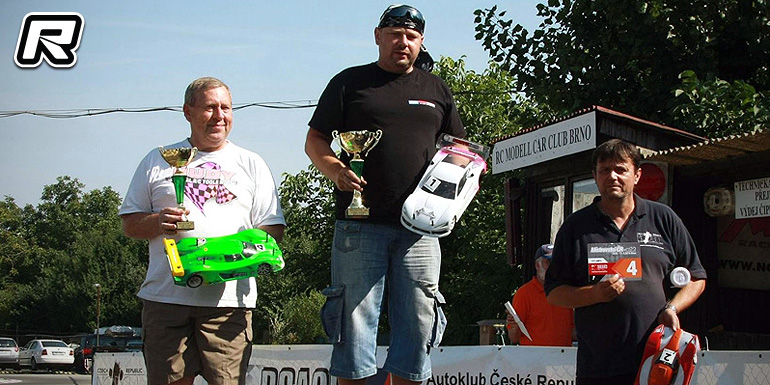 GT Stock top 5 results:
1. Ludek Szostek
2. Jiri Groch
3. Martin Krejci
4. Jaromir Sattler
5. Michal Rapant
Source: Xray [teamxray.com]
---