September 12, 2016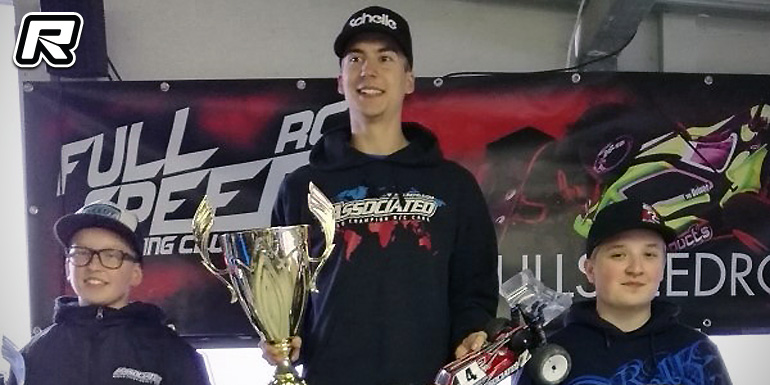 The fourth and final round of the Finnish 1/10th Electric Off-road Nationals was held at the Vantaa track. In the 2WD qualifying Joel Valander TQed two rounds to take the overall TQ from Karri Salmela and Joona Haatanen. In the finals Joel was struggling on the drying track which allowed Karri to win the race and the National title. Joona Haatanen came in second thanks to winning the third A-main.
2WD overall results:
1. Karri Salmela – Team Associated
2. Joona Haatanen – Team Associated
3. Joel Valander – Xray
4. Juha Aromaa – TLR
5. Jari Itävuori – Team Associated
6. Sami Salmela – Team Associated
7. Oskari Mäki – Team Associated
8. Tomi Mairue – Team Associated
9. Jani Hovi – TLR
10.Tuomo Otsavaara – Xray
The 4WD National title was already secured by Joel Valander. He was looking fastest in the 4WD practice and he continued with a similar pace in qualifying. Joel was starting first followed by Karri Salmela and Joona Haatanen and Karri was chasing Joel in finals but couldn't pass. Joel won first two mains while Karri finished second overall and Juha Aromaa third.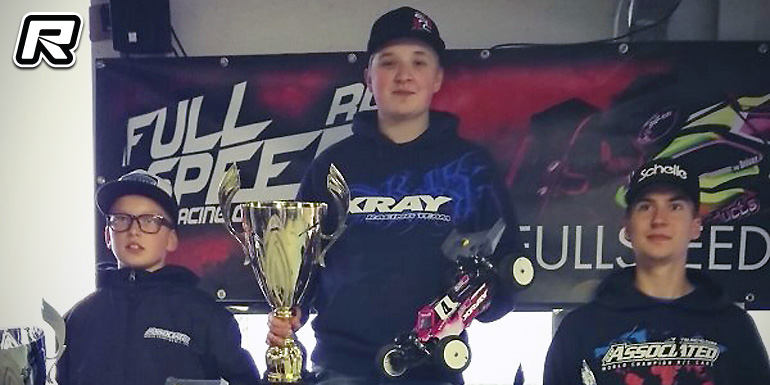 4WD overall results:
1. Joel Valander – Xray
2. Karri Salmela – Team Associated
3. Juha Aromaa – TLR
4. Joona Haatanen – Team Associated
5. Valtteri Eklund – Xray
6. Lauri Ruotsalainen – Team Durango
7. Tomi Mairue – Xray
8. Oskari Mäki – Team Associated
9. Ari-Pekka Kyykkä – Xray
10.Jani Hovi – Xray
Source: Xray [teamxray.com]
---