September 27, 2016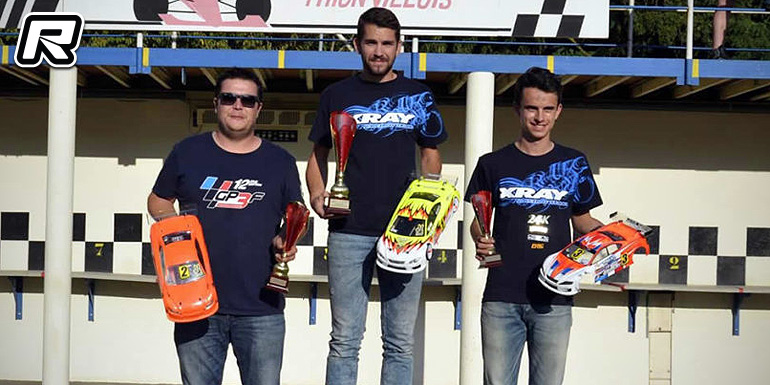 The final round of the French Electric On-road Nationals was held in Thionville in the north of France. In the 10.5T Touring class Alexandre Duchet swept the qualifying by taking five round TQs to obtain the pole position from Michael Jasmin and Pierre Delorme. In the finals Alexandre confirmed his domination by winning the opening two legs while Michael Jasmin and Pierre Delorme also maintained their second and third places. Alexandre Kunkler came in fourth from Mathieu Picaudé in fifth.
10.5 Touring top 10 results:
1. Alexandre Duchet
2. Michael Jasmin
3. Pierre Delorme
4. Alexandre Kunkler
5. Mathieu Picaude
6. Steve Favrelle
7. Yannis Faivre
8. Julien Jost
9. Jeremy Delalondre
10.Jeremy Clavey
In the Touring Modified category Lucas Urbain took four round TQs to grab the pole position for the main finals from Remi Callens, who obtained P2 on the grid while Thomas Vigneron and Cyril N'Diaye lined up in third and fourth. In the A-mains Lucas was able to conserve his top spot to take the day's win from Remi and Cyril while Thomas had to let Alexandre Laurent and Manual Wagner by. The sixth place though was still enough to win Thomas the French national title.
Modified top 10 results.
1. Lucas Urbain
2. Remi Callens
3. Cyril N Diaye
4. Alexandre Laurent
5. Manuel Wagner
6. Thomas Vigneron
7. Maxime Favrelle
8. Jonathan Gergen
9. Hugo Ragaut
10.Jeremy Limoges
In 13.5T Touring the battle for the overall TQ was on between Sebastien Gibert, Hai Long Tran and young Briac Berthoud, with two round TQs winning Sebastien the P1 spot on the grid from Hai, who also took two TQs from Briac with one round TQ. In the finales Briac Berthoud found a way past his competitors and winning A1 and A3 got him the overall victory. Hai Long Tran conserved his second position while Sebastien Gibert finished third.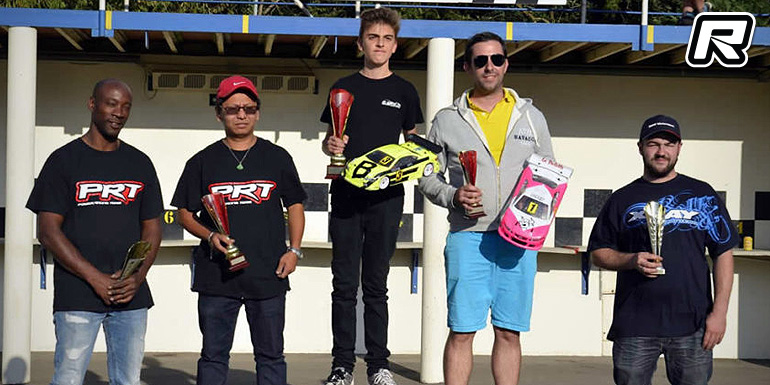 13.5 Touring top 10 results:
1. Briac Berthoud
2. Hai Long Tran
3. Sebastien Gibert
4. Michael Ribault
5. Eugene Orer
6. Gilles Hendrickx
7. Steivan Tarreau
8. Jeremy Ribault
9. Philippe Nemec
10.Yann Petit
Source: HRC Distribution [hrcdistribution.com]
---