September 15, 2016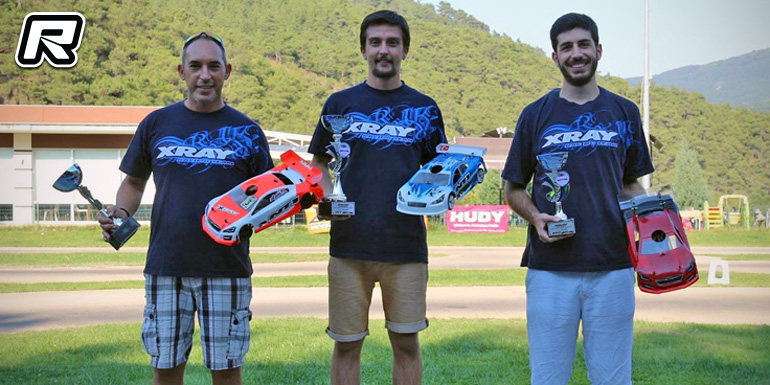 The sixth and final round of the Xray Turkish On-road Championships were held at the Bursa Bumod track. This was actually the fifth round this year as round five was cancelled due to sanctions all of the country at that time. The 1/10th 200mm Nitro A-main saw Mustafa Alp loosing the lead in the opening stages as he took off a little bit late which allowed P2 starter, Halit Körpe to jumbo into the lead. Mustafa though was able to soon pass Halit for the lead and he started to pull away right away. At about 6 minutes into the race Alp already started to lap the field and from that moment on the went into cruise mode. About 50 laps into the race, Halit ran into issues and he had to retire, promoting Alain into second place. A planned stop for tyres didn't change anything up front and so Mustafa took an easy win some six laps ahead of Alan with Onur rounding out the top 3 result. Overall in the championship Mustafa brought home the tittle from Halit Körpe on the runner-up spot and Alain Sarafyan who completed the championship podium.
200mm Nitro Touring final results:
1. Mustafa Alp – Xray
2. Alain Sarafyan – Xray
3. Onur Vardar – Xray
4. Ceniz Sönmezler – Xray
5. Mert Ekinci – Mugen
6. Serdar Sakallıoğlu – Xray
7. Batuhan Özdemir – Xray
8. Sertaç Palaz – Mugen
9 .Halit Körpe – Xray
10.Mert Köroğlu – Xray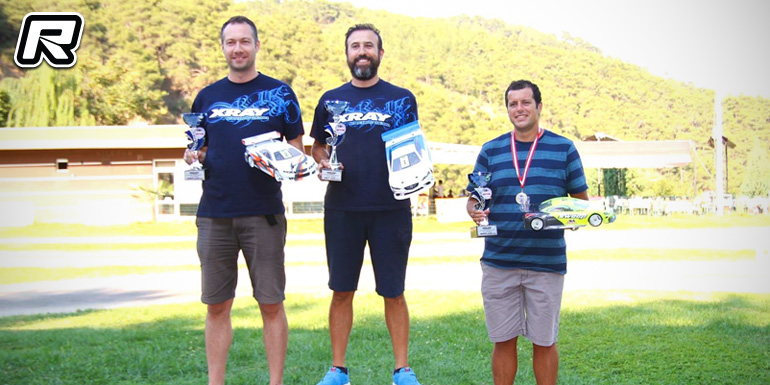 The Electric Touring Modified class win went to Erol Ucar (Xray) from Cem Nizamogullari (Xray) and Deyvi Levitas (Xray). Overall in the championship it was also Erol who took the win from Fatih Kaja (Xray) in second and Kayhan Ketenci (Xray) in third.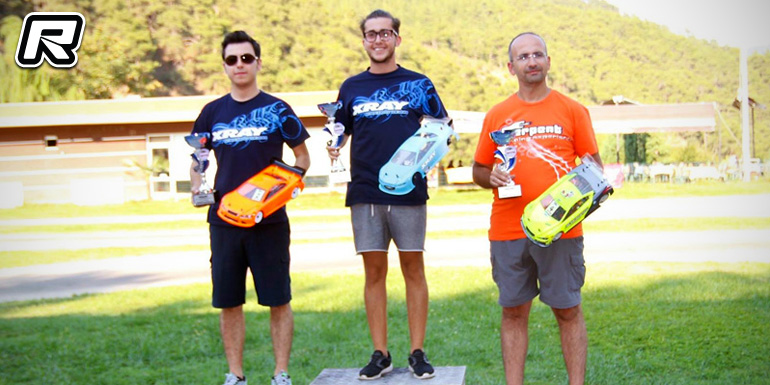 The Touring Stock win at the final round went to Ahmet Kasap from Kagan Aydin and Hakan Altiparmak (all Xray) but overall it was Mustafa Alp who took the title for another double title in the Turkish championship. Ahmet Kasap came in second, Kagan Aydin rounded out the championship podium.
Source: Xray [teamxray.com]
---