October 27, 2016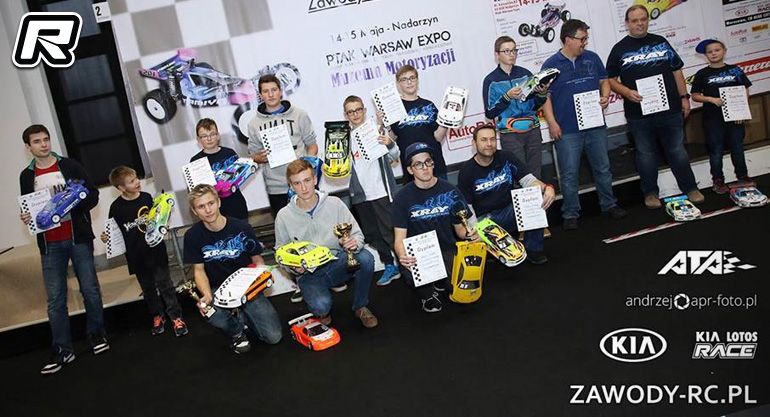 The opening round of Polish National Championship was held in Poznan during the Poznan International Fair. The event was run in several electric on-road classes with Touring ProStock attracting the most entries. The class uses ETS spec Muchmore 13.5T motors and Volante V5 28CP tyres and from the very first round of qualifying it was a very tight competition among three drivers; Michal Wojcik, Arkadiusz Smyk and Pawel Staszewski. After the qualifying rounds, which saw some incidents with slower drivers, the grid was set with Michal on the TQ followed by Arkadiusz and Pawel.

In the first two finals Pawel Staszewski (Awesomatix) put pressure on Arkadiusz and Michal and he was ultimately able to get past them to take the overall win in the class. Second place was taken by Arkadiusz Smyk (Xray) who easily won the third final after his team mate Michal Wojcik (Xray) had an incident with a lapped driver.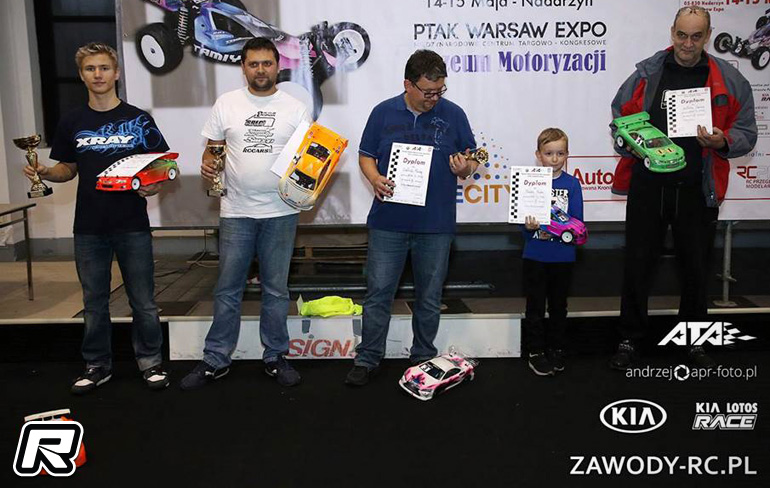 The slightly slower class of Touring 540 was dominated by fast Arkadiusz Smyk who easily won all finals. Dejan Bosnjakovic finished second and Maciej Galecki third.
In E-10 GT Piotr Blazucki was able to better his qualifying performance and he would walk away with the win from TQ Daniel Slomski in second while Marcin Sienica stayed in third.
E-10 Formula replicated the real Formula 1 in that way that the ranking stayed the same between qualifying and finals with Robert Okonski, Jan Ruman and Marcin Sienica finishing 1-2-3 as they did in qualifying.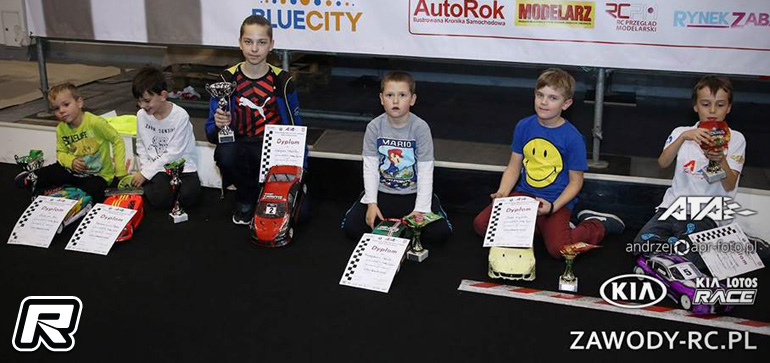 The E-10 Touring Hobby class was dominated by Tomasz Szkup from the first qualifying but the real fight was on for the remaining spots on the podium. Ultimately, Piotr Trela finished second with Pawel Florczak third.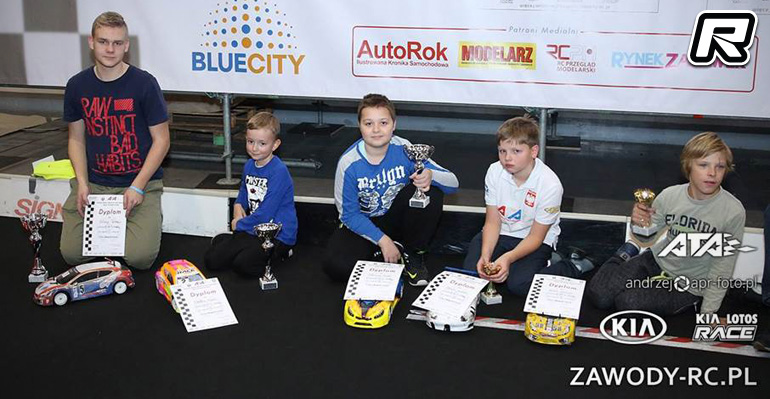 In the E10 Touring Hobby Junior class the youngest driver of the field, Janek Zalewski, finished first in the opening two finals to grab the win from Maciej Barankiewicz and Stanislaw Wielgosz.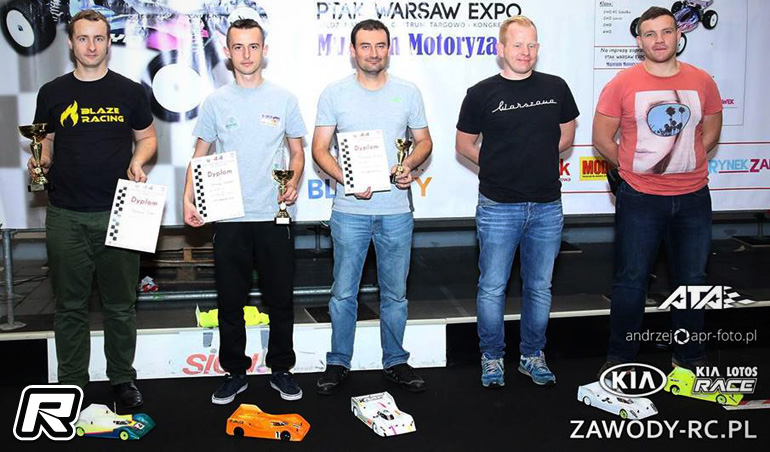 In E-12 Piotr Blazucki took the day's win, coming from the 4 spot on the grid, and he left behind Robert Okonski and Michal Tarnowski in second and third respectively.
Thanks to Andrzej Trella for the report.
---