October 10, 2016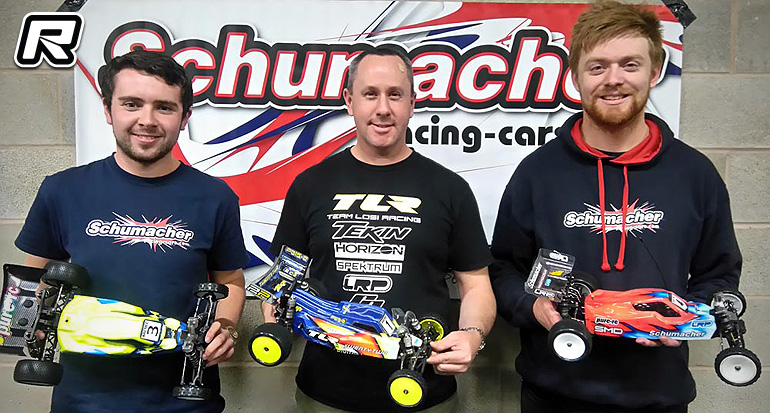 The Silverstone Winter Series kicked off with a great day's racing at Moulton College in Northampton, UK. The main 2WD class featured 100 drivers. With brand new EOS style carpet and with Schumacher Minipin 1 or Minipin 2 control tyres there was plenty of grip and negligible tyre wear.
Veteran racer Ellis Stafford took the 2WD win with his TLR buggy, closely followed by Schumacher drivers Greg Williams and Charlie Ware.
2WD final results:
1. Ellis Stafford – TLR
2. Greg Williams – Schumacher
3. Charlie Ware – Schumacher
4. Billy Fletcher – TLR
5. Kevin Lee – PR
6. Mark Fletcher – Schumacher
7. Lewis Jones – Yokomo
8. Richard Barton – Schumacher
9. Paul Crompton – Xray
10.Jake Bramwell – Schumacher
In the 4WD class it was a 1-2-3 finish for Schumacher with Greg Williams winning, from Charlie Ware second, and newly-signed Chris Ely third on his first race with the car.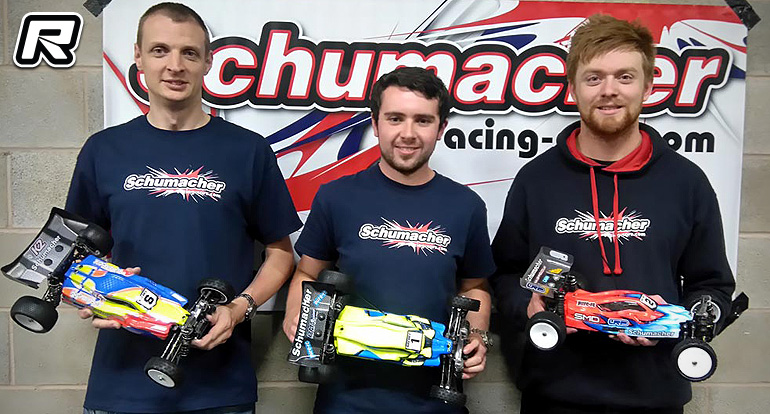 4WD final results:
1. Greg Williams
2. Charlie Ware
3. Chris Ely
4. Duncan Rist
5. Felix de Hamel
6. Tommy Hall
7. Jamie Hall
8. James Harrold
9. Adam Drane
10.Zain Mughal
Richard Miller won the Short Course Truck class with Daniel Gardner second and Matt Owen third.
Short Course final results:
1. Richard Miller
2. Daniel Gardner
3. Matt Owen
4. Jez Thorpe
5. Shaun Mellet
6. Chris Hampson
7. Ben Lloyd
8. Paul Clarke
9. Alan Day
10.Josh Stuckey
Source: Schumacher [racing-cars.com]
---