October 7, 2016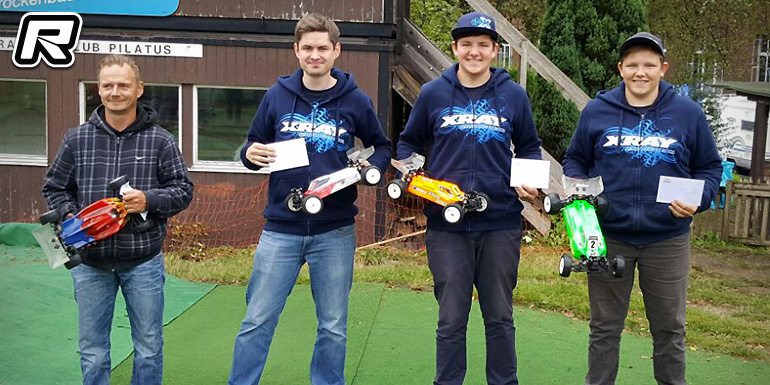 The fifth round of the Swiss Electric Off-road Nationals was held at the MRCP club's carpet track in Obernau. The track was wet the whole time and thus very slippery and not easy drive. In the 4WD class Nico Schmid set the pace to take the overall TQ from his brother Florian. In the mains Nico continued to dominate, taking the overall win from Philipp Jeisy in second and Florian Schmid in third. With the fourth win in a row, Nico Schmid (Xray) was crowned the Swiss 4WD champion from Patrick Hofer (Team Associated) in second and Fabian Luca Schmid (Yokomo) in third.
4WD A-main results:
1. Nico Schmid – Xray
2. Philip Jeisy – Xray
3. Florian Schmid – Xray
4. Michel Buschor – Xray
5. Tobias Tönz – Xray
6. Daniel Caviezel – SWorkz
7. Patrick Haltiner – Xray
8. Martin Müller – Schumacher
9. Roland Götte – Xray
10.Martin Weidmann – Xray
The 2WD class, run in very wet conditions, had Florian Schmid taking the TQ from Nico Schmid in second. In the mains though Florian made too many mistakes and only finished second behind Daniel Fankhauser. Nico rounded out the podium in third. Overall in the championship, Patrick Hofer (Team Associated) was crowned the new champion from Nico Schmid (Xray) in second and Fabian Luca Widmer (Yokomo) in third.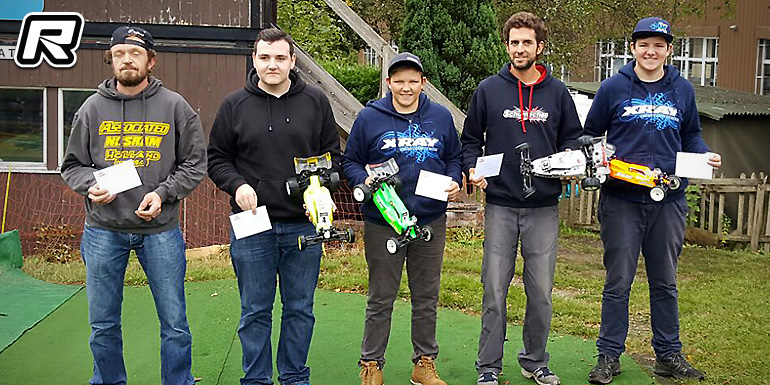 2WD A-main results:
1. Daniel Fankhauser – Schumacher
2. Florian Schmid – Xray
3. Nico Schmid – Xray
4. Philip Jeisy – Xray
5. Silvan Ryner – Team Associated
6. Daniel Gross – Xray
7. Markus Greter – Schumacher
8. Daniel Caviezel – SWorkz
9. Gregi Gassmann – Kyosho
10.Michel Buschor – Xray
Source: Xray [xrayteam.com]
---