October 31, 2016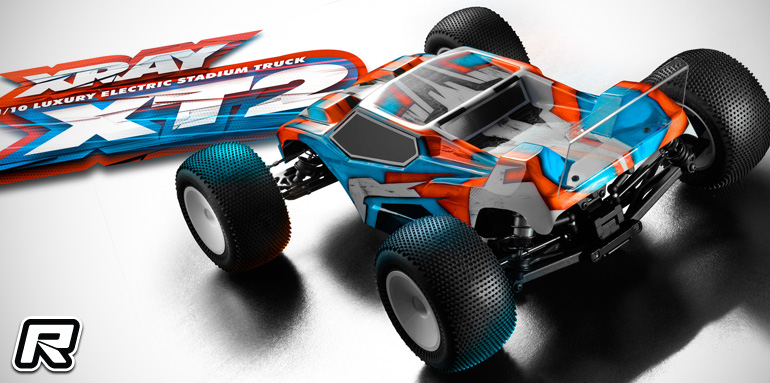 Xray have introduced the XT2 1/10th 2WD racing truck kit. The vehicle is based off of the popular XB2 2WD buggy but it sports some purpose designed features specially aimed at the competitive truck racing class. To make for a sturdy base the XT2 comes with a hard-coated 2mm 7075 aluminium main chassis plate with the composite side guards offering Xray's Multi-Flex technology to adapt the overall chassis stiffness to the track conditions. The battery mount allows for several battery and electronic layouts including saddle and shorty packs and the use of standard or low-profile steering servos. Optional upper decks and lower chassis braces in medium and hard compound allow to further adjust the chassis flex to your liking.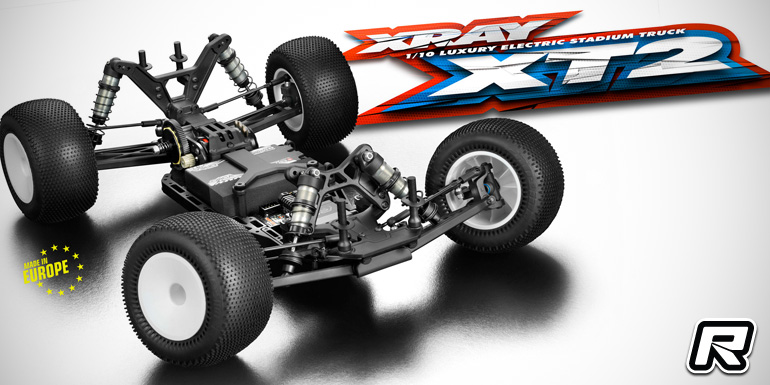 Also part of the package are strong composite shock towers with multiple shock mounting positions, a protective front foam bumper and the chassis offers pre-drilled holes for balancing tools.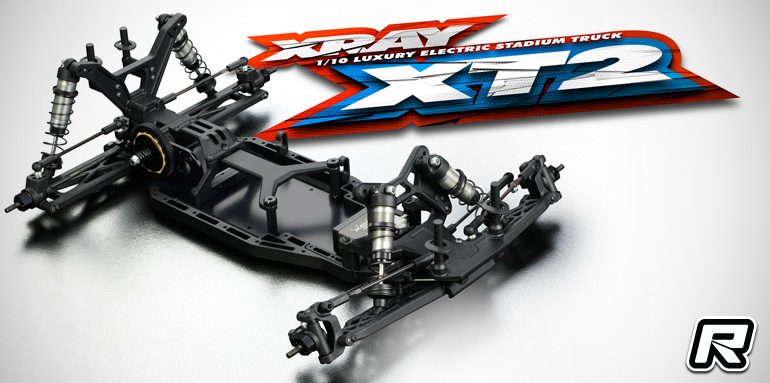 The mid-motor truck comes with a specially developed 3-gear right hand motor position gearbox that offers a lowered top shaft and a forward shifted motor for improved steering and handling on higher bite surfaces. The motor plate is a machined 7075-T6 aluminium part and the drivetrain is made up using a 36T graphite composite idler gear and a 20T aluminium upper gear. Included with the kit comes a 81T spur gear and a 3-pad slipper clutch for precise power control. Part of the drivetrain are also spring steel CVD driveshafts, ultra-lightweight 12mm hex adapters and a fluid-filled gear differential.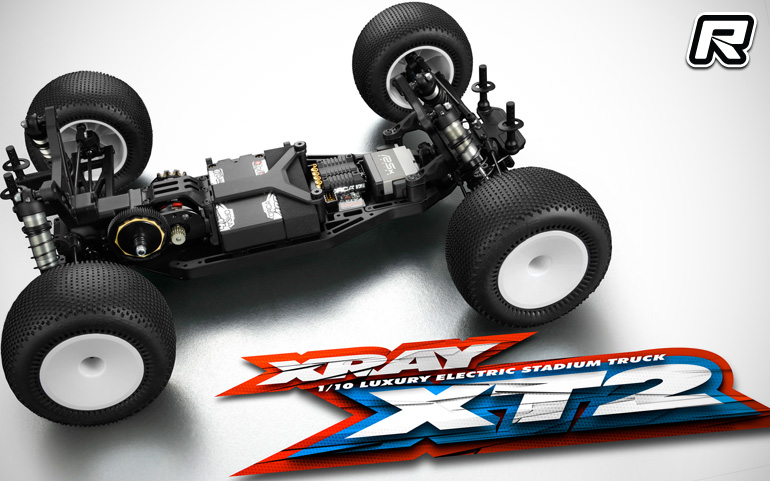 Swinging over to the suspension side of things the XT2 comes with specially formulated composite A-arms, C-hubs, steering arms and hub carriers, allowing for optimised performance on a variety of surfaces. The parts are also available in medium and hard stiffness as options and Xray's I.S.S. suspension bushings allow for swift and easy suspension geometry changes using inserts. Anti-roll bars are available as optional parts to further assist handling especially on very high-bite surfaces.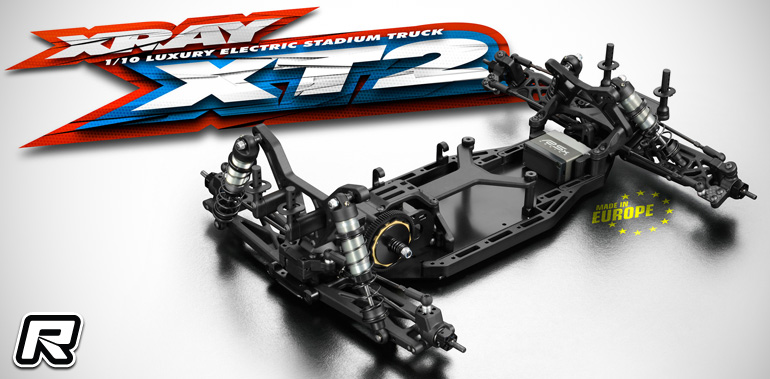 The steering system is made up using composite bellcranks and eight ball bearings for the ultimate in precision while still being light of weight. As for the shock absorbers the truck comes with threaded 7075-T6 aluminium bodies, lower nuts and bleeder shock caps and they include a set of moulded Delrin shock pistons, steel shock shafts and specially developed springs.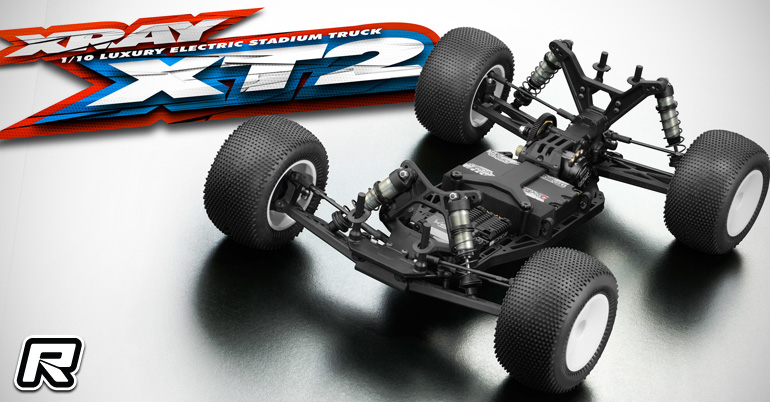 The kit is rounded out by a newly designed truck body with optimised aerodynamics with flow channels and specially features to increase overall downforce. The included rear wing is supported using extra-thin shims for improved durability and maximised efficiency.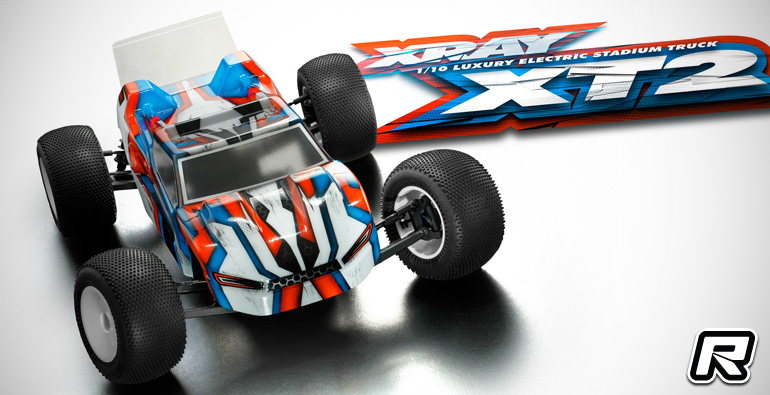 Source: Xray [teamxray.com]
---