November 1, 2016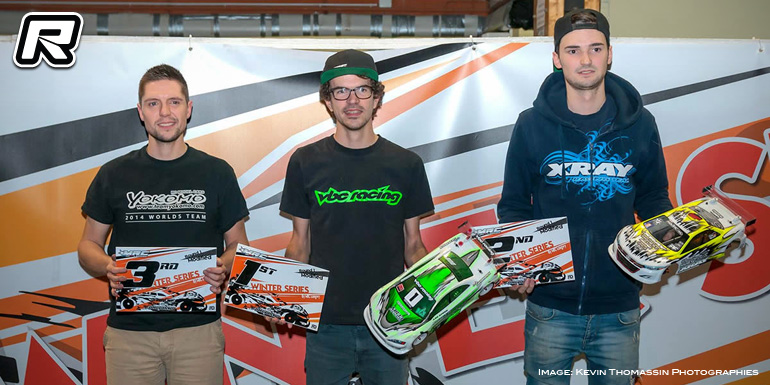 The opening round of the popular MRC Longwy Winter Series was held this past weekend with over 100 entries for the four classes of Touring Modified, 10.5T, 13.5T and Rookie. In the Modified class it was VBC Racing's Lucas Urbain who walked away with the win from Xray's Tim Wahl and Yokomo driver Loic Jasmin.
Touring Modified final results:
1. Lucas Urbain
2. Tim Wahl
3. Loic Jasmin
4. Cyril N'diaye
5. Manuel Wagner
6. Olivier Bultynck
7. Dennis Kalinowski
8. Jacques Libar
9. Nicolas Delisé
10.Hugo Ragaut
In the 10.5T category it was Richard Volta (Xray) who grabbed the day's win from Serpent driver Thomas Stenger and Jaques Libar (Team Magic).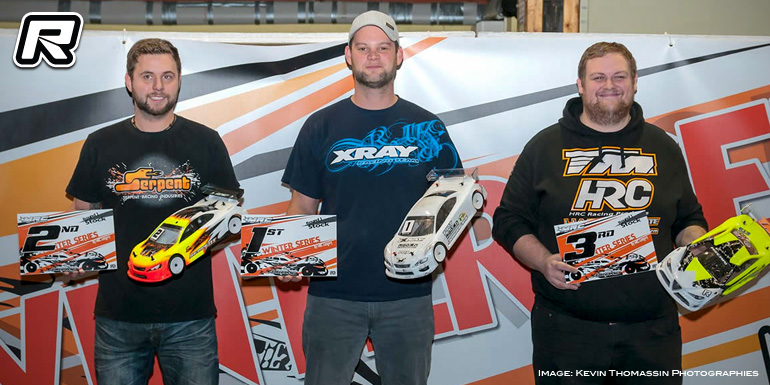 Touring 10.5T final results:
1. Richard Volta
2. Thomas Stenger
3. Jacques Libar
4. Philipp Walleser
5. Alexander Becker
6. Nicolas Schwendimann
7. Jeremy Delalondre
8. Joe Streff
9. Dirk Rischard
10.Özer Yürüm
The 13.5T class podium was an all-Yokomo affair with Tobias Vogel, Valentin Hettrich and Alexandre Kunkler making up the top 3 result.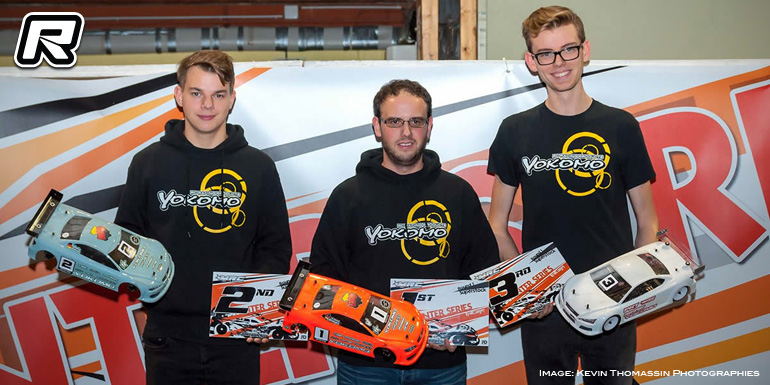 Touring 13.5T final results:
1. Tobias Vogel
2. Valentin Hettrich
3. Alexandre Kunkler
4. Clemens Neubert
5. Hannes Soyke
6. Philipp Schulte
7. Jörg Mayers
8. Luca Becker
9. Jannick Rommens
10.Cyril Menuge
Finally in the Rookie category it was swift Marina Baczkiewicz to take the win from Raphaël Brassard and Meggy Schaal in second and third respectively.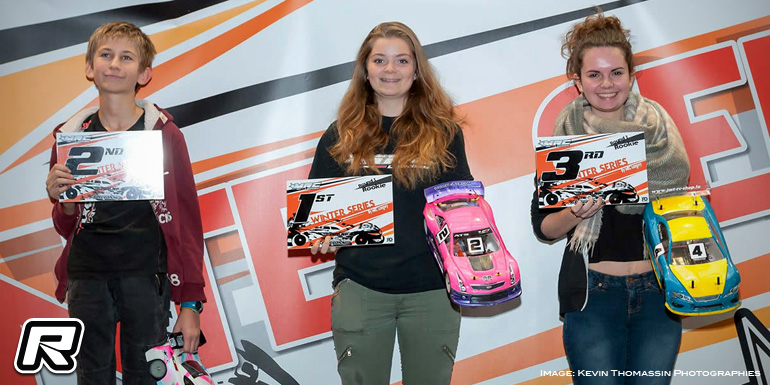 Rookie final results:
1. Marina Baczkiewicz
2. Raphaël Brassart
3. Meggy Schaal
4. Frederic Hendrickx
5. Sabrina Lenelle
6. Prescilia Melacotte
7. Leo Pasquier
8. Axel Moysan
9. Ludovic Hoffalt
10.Nolan Gressel
Source: HRC Distribution [hrcdistribution.com]
---