November 28, 2016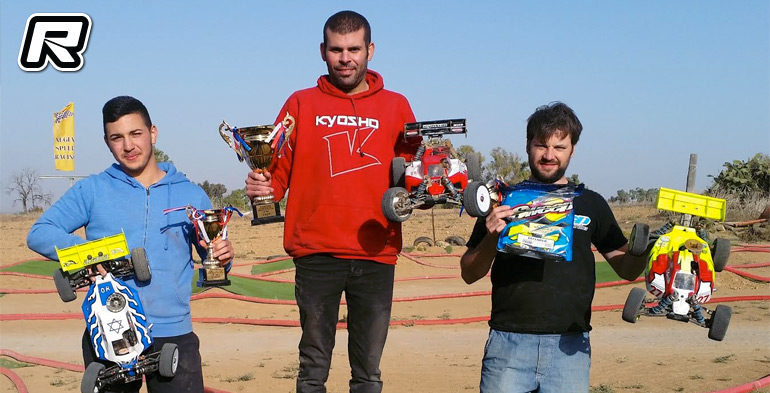 Last weekend saw the 3rd round of the Israeli League take place at Speed Racing's track. Following 4 rounds of qualifying Kyosho/Reds driver Yaniv Sivan took the TQ spot for the final. The final started while Yaniv Sivan taking the lead followed by Or Balulu with a battle for third between Aviv Maymon an Ido Carmon going on. An early mistake by Yaniv Sivan saw him lose 2 places, however he recovered fast and took back the lead. Aviv Maymon unfortunately hit engine problems and dropped out of contention and so after 40 minutes Yaniv Sivan took the win ahead of Or Balulu, with Ido Carmon completing the podium in 3rd.
Final results
1. Yaniv Sivan – Kyosho / Reds
2. Or Balulu – Agama / Bullit
3. Ido Carmon – Kyosho / RC-Concept
4. Guy Rinkevich – Kyosho / Alpha
5. Or Rozentsvaig – HB / Orion
6. Gil Harush – Kyosho / Reds
7. Yossi Arbel – HB / Alpha
8. Aviv Maymon – Kyosho / Bullit
9. Liron Bard – Kyosho / Reds
10.Dan Price – Mugen / O.S.
Thanks to Yaniv Sivan for the report.
---