December 14, 2016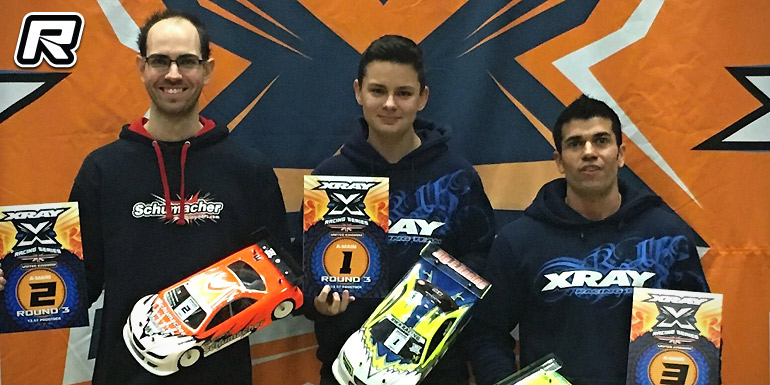 Round three of the increasingly successful CWIC Xray Racing Series UK was held at the Christie Miller Sports centre in Melksham, Wiltshire. Just over 100 entries were received across the classes which for the lead up to Christmas is impressive. With that racers had some great choice with other races to attend on the same day with the 12th Nationals and EWS both clashing with the CWIC XRS. As in previous rounds the ever popular ProStock 13.5 class was the most popular by a long way, attracting well over a 100 racers to the class over the series so far. Round three has seen some new faces on the podium due to some notable absences being away. Top qualifier Dan Blake converted that into an overall round three win with wins in both legs of the finals. Closely followed by Chris Gunter and Mark Giaquinto.
ProStock final results:
1. Dan Blake
2. Chris Gunter
3. Mark Giaquinto
4. Shaun Ogden
5. Andy Travis
6. Shaun Batt
7. Glenn Westwood
8. Liam Hammond
9. Alex Everett
10.Jon Seals
Formula seen Dan Blake make the double in round three with an overall win taking the flag in both finals. This round seen Luke Lee in attendance challenging Dan to make a great race of the finals.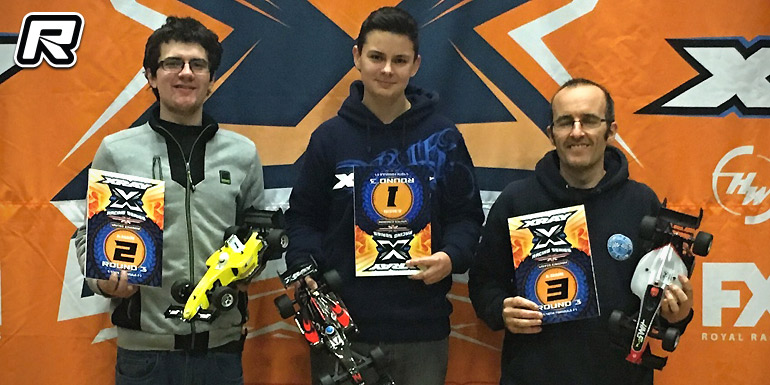 Formula final results:
1. Dan Blake
2. Luke Lee
3. Joe Keaveney
4. Jonathan Simblet
5. Remo Casadei
6. Kobus van der Westthuizen
GT12 was again the second strongest class at this year's CWIC XRS. Series newcomer Tom Hampson took the overall win with back to back wins in the finals closely followed by Chris Gunter and Sam Exton.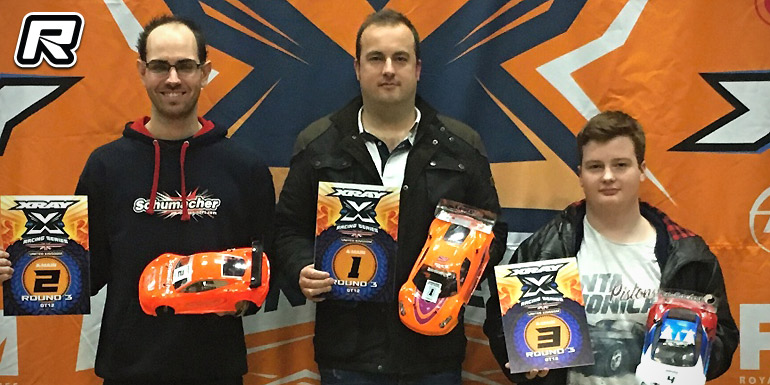 GT12 final results:
1. Tom Hampson
2. Chris Gunter
3. Sam Exton
4. Jonathan Simblet
5. Tony Wade
6. Phil Vickers
7. Mark Bruton-Young
8. Daniel Sparrow
9. Adrain Parkes
10. Paul Beecroft
Source: Xray [teamxray.com]
---