December 23, 2016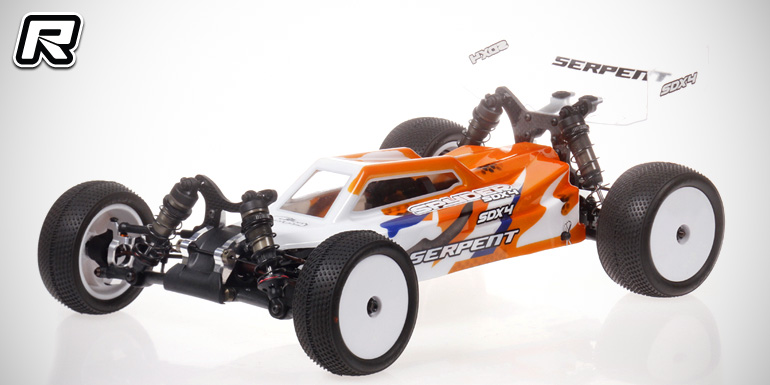 Coming soon from Serpent is the SDX4 1/10th 4WD buggy kit. The buggy was pretty successful already in prototype stages with Jörn Neumann having taken the 2016 EFRA European 4WD Buggy title. The vehicle is based on a hard-anodised aluminium chassis that allows for a variety of different motor and battery layouts while its simple design and shaft drivetrain make maintenance and setup easy. After removing a handful of transmission parts the car can also be run as a 2WD which can be a hot ticket for very high-bite tracks.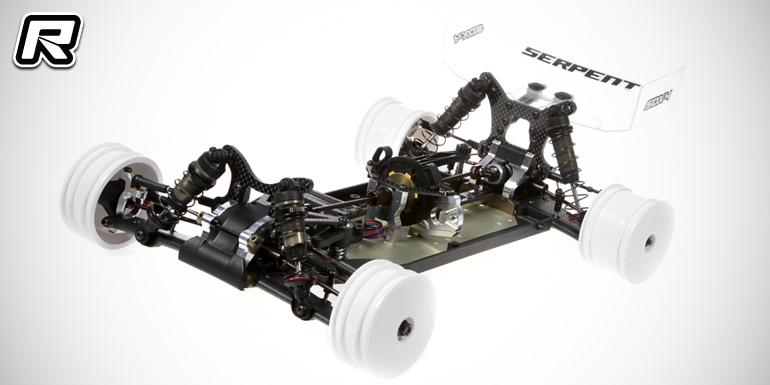 The buggy utilises compact front and rear fluid-filled gear differentials with easily replaceable crown gears while spring steel universal driveshafts make for an efficient and durable drivetrain. The centre bulkhead with sliding motor mount allows for quick and easy slipper clutch access and the reversible design helps to run the motor in a front of centre position, making for a total of four motor and battery layouts. The enclosed diff cases are accessible by undoing only a couple of screws, speeding up maintenance and setup time needed. Also part of the SDX4's chassis is a carbon fibre chassis stiffener that acts both an inner battery locator while allowing to utilise several rear chassis stiffness settings.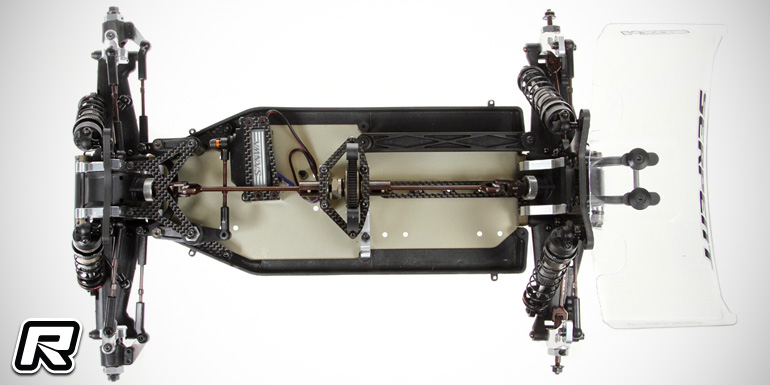 Mounted to the aluminium front and rear bulkheads are thick carbon fibre shock towers to which big bore aluminium shock absorbers attach. The shocks feature hard-coated shock bodies and they can be build as emulsion or membrane-style dampers. The kit is rounded out by adjustable anti-roll bars, solid lower A-arms with composite or optional carbon fibre inserts, aluminium C-hubs, rear uprights and suspension mounts and it comes with a sleek bodyshell with improved aerodynamics. The kit will hit the stores beginning of January.
Key features:
– Lightweight clamp fitted gear-diffs combined with a central slipper
– Front and rear compact and light gear diffs
– 7075 T6 aluminium central diff/slipper holder and motor mount
– 7075 T6 aluminium bulkheads front and rear
– 7075 T6 aluminium 2mm hard coated chassis
– 7075 T6 aluminium C-hubs
– 7075 T6 aluminium uprights
– 7075 T6 aluminium hard-coated suspension brackets
– Closed type suspension arms with optional carbon top-inserts
– Pivotball-type inner hinges instead of hinge pins
– Big bore shocks with hard-coated housings
– Spring steel universal drive and central shafts
– Carbon shock towers
– Carbon chassis stiffener
– Carbon mid-section top-plate
– Carbon top steering bracket
– Carbon steering plate U-bracket
– Top quality ball-bearings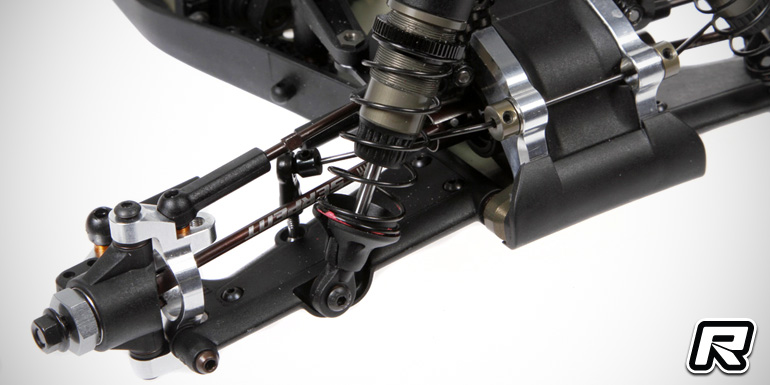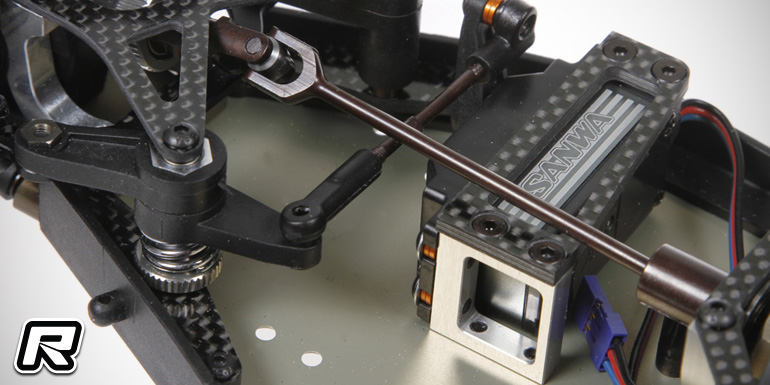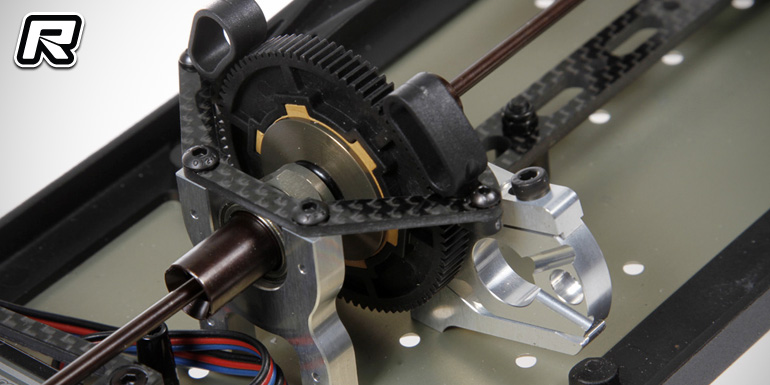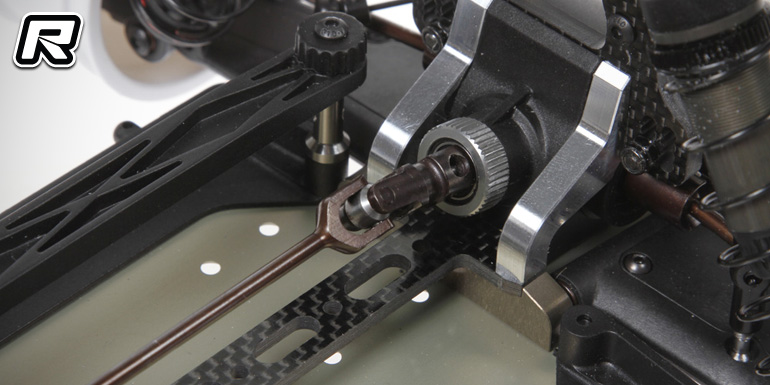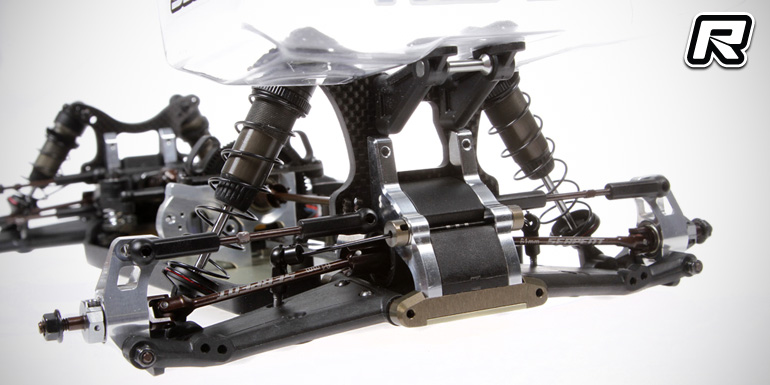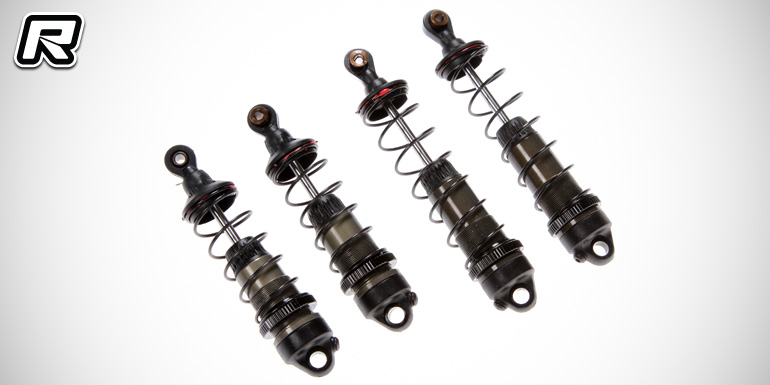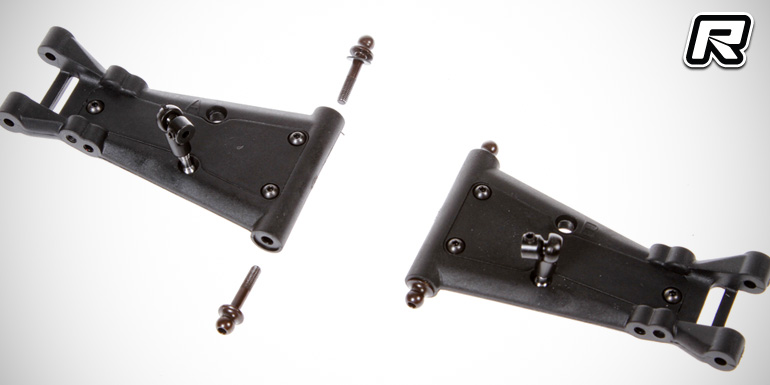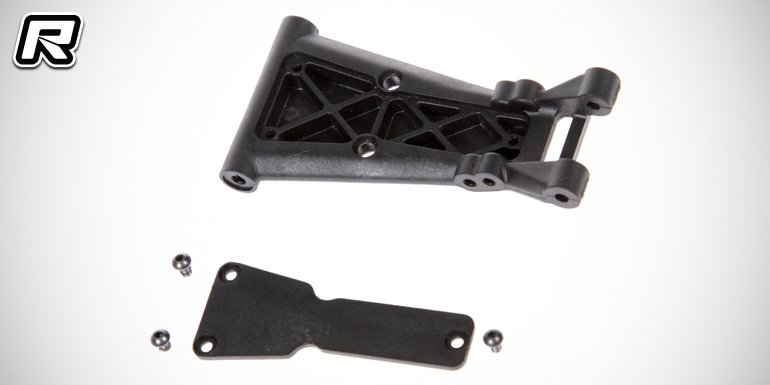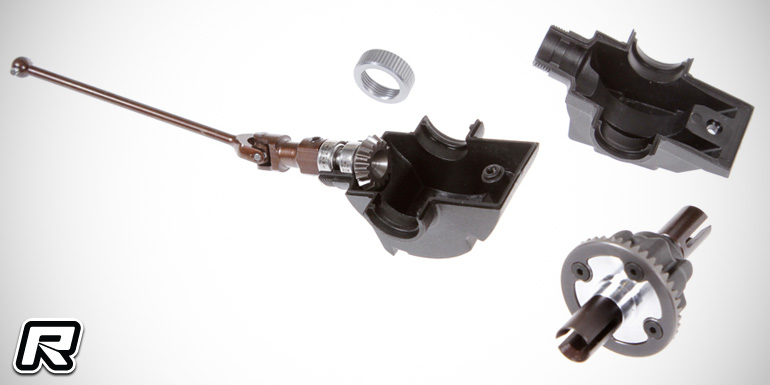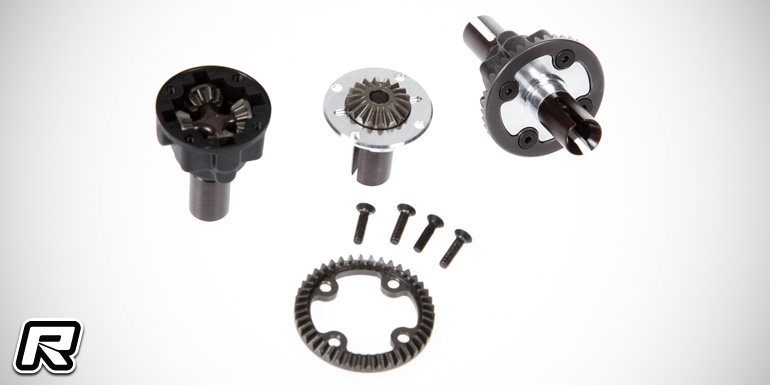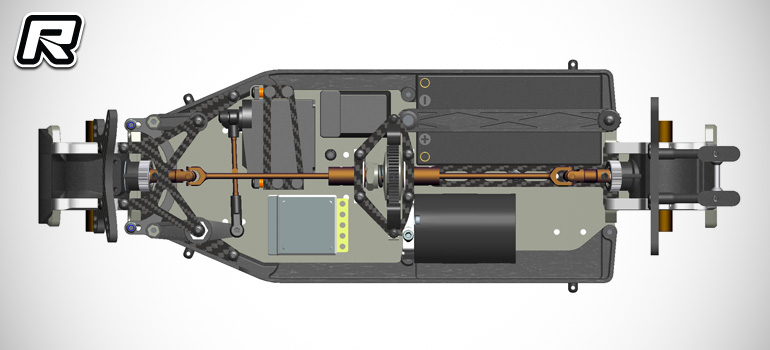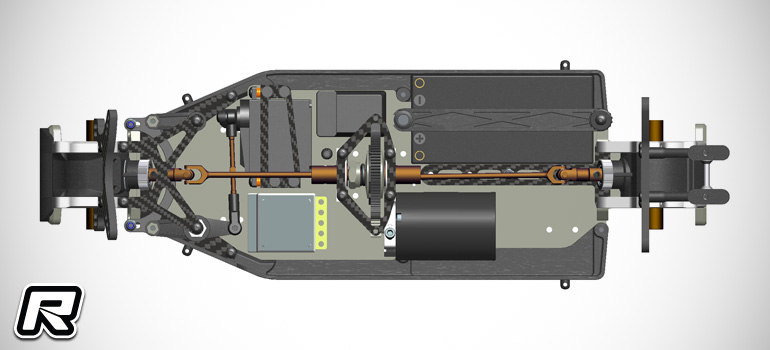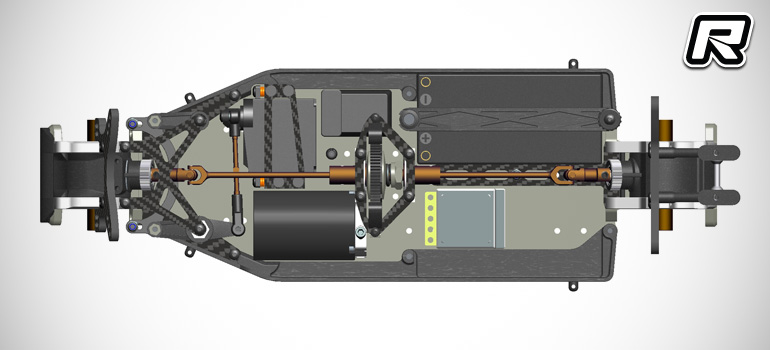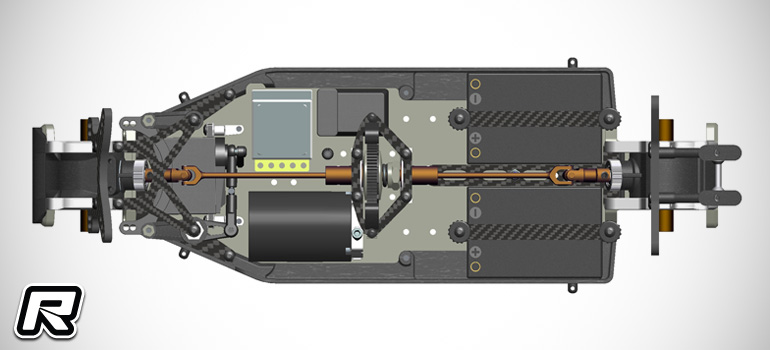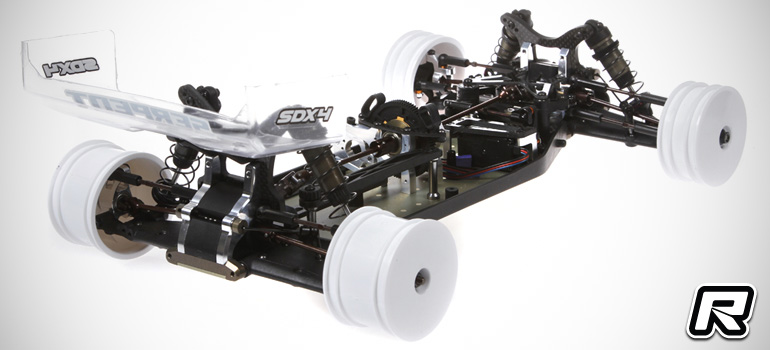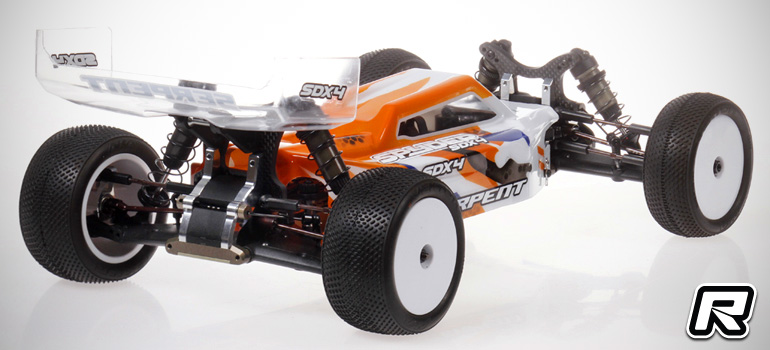 Source: Serpent [serpent.com]
---