January 18, 2017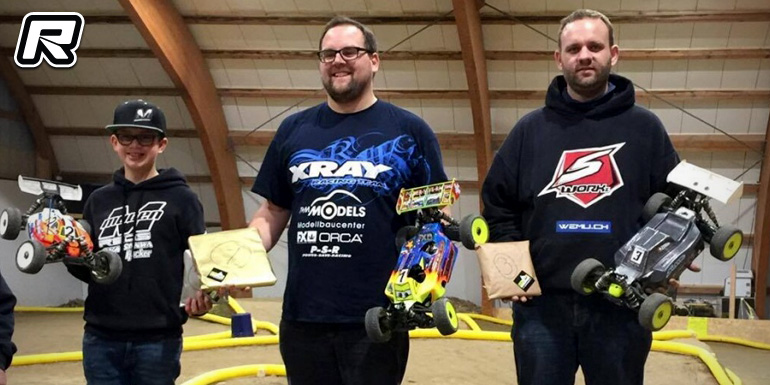 The second round of the IBP GP was held at the Indoor Bike Park RC track near Zurich, Switzerland's only indoor clay track. In 1/8th E-Buggy it was Xray's Robin Frischkopf who won all qualifiers to and two A-mains to grab the overall win from Tom Sommer, the leg 1 winner. Daniel Caviezel would complete the top 3 result.
1/8th E-Buggy final results:
1. Robin Frischkopf – Xray
2. Tom Sommer – Mugen
3. Daniel Caviezel – SWorkz
4. Kevin Zwahlen – HB Racing
5. Roger Meyer – Xray
6. "Berton" Hoerler – Mugen
7. Michel Guggisberg – Team Durango
8. Michael Müntener – Mugen
9. Nicolas Albina – n/a
10. Martin Lüber – Mugen
The 1/10th 4WD class was won by Kyosho's John Trottmann from Robin Frischkopf (Xray) who only qualified in fifth but a third, second and first place finish allowed him to grab the runner-up sop from Daniel Caviezel (SWorkz).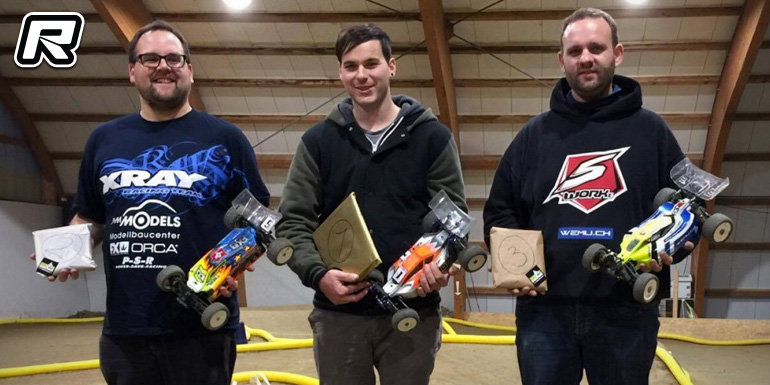 1/10th 4WD final results:
1. John Trottmann – Kyosho
2. Robin Frischkopf – Xray
3. Daniel Caviezel – SWorkz
4. Alex Brügger – Yokomo
5. Michael Kammermann – Xray
6. Kay Frehner – n/a
7. Pascal Weber – n/a
8. Ronny Flori – Xray
9. Kevin Prinz – Xray
Source: Xray [teamxray.com]
---