January 23, 2017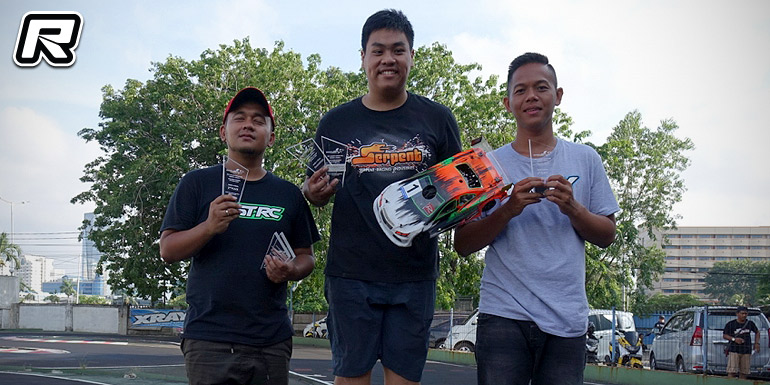 The opening round of the Indonesian Nitro Onroad National Championships was held at the SIS track in Jakarta. The weather was hot and sunny, making for good racing conditions for the 44 drivers that attended in the 1/10th GP, 1/10th GP Sportsman and 1/8th GT classes. The organisers had opted to suger-prep the track, making for massive traction for all classes. In 1/10th GP it was Bowie Ginting who took a convincing TQ after the qualifiers, some five seconds clear of team mate Arya Seta.

For the final the traction came up even more and a first corner tangle in the A-main send Bowie and Arya down the order but both were able to make up time, until Bowie ran out of fuel, allowing Arya to built a huge lead up front. During the final the traction level increased even more and so the cars started to traction roll massively. Bowie took it easy though, trying to make no mistakes and this allowed him to close the gap to Arya. Ultimately Bowie would bring home the win by four laps after Arya had more traction rolling incidents and also an engine cut due to missing his pit call. At the end only two of the ten cars saw the finish line after most drivers suffered DNFs due to traction rolling and hitting track barriers.
1/10th GP top 3 result:
1. Bowie Ginting
2. Arya Seta
3. Senopati Negara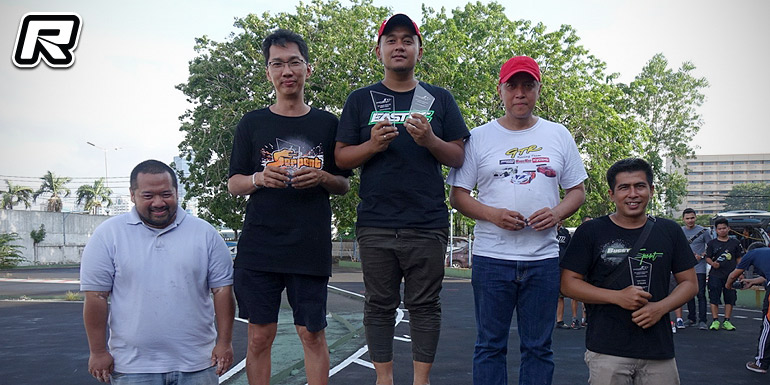 The 1/8th GT class was dominated by Arya Seta who took the TQ and also the win in the 30-minute final. Some five laps behind Rusman Kusnowo came in second from third placed Onni Widiaksono.
Source: Serpent [teamserpent.com]
---