January 30, 2017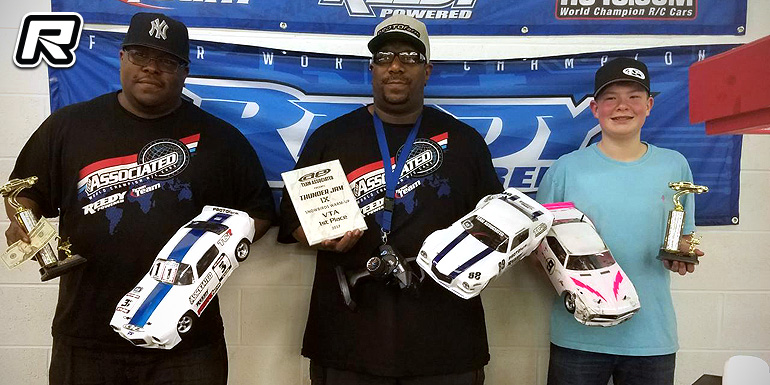 The Thunder Jam Snowbirds Warm-up was back again to kick off 2017 with its ninth running hosted by Thunder RC Raceway in Nashville, Tennessee. The event has brought in racers to compete for trophies, cash, and the glory. For an event that was created for kids to have their own special race, it has grown over the years to give racers of all ages a chance to win an event. For Saturday, the event would have three qualifiers and AA mains. This is a format that has been used for years and works very well to maximise the time so travellers can get home at comfortable times. Myron Kinnard (Team Associated) was able to lay in a TQ run in the first round of USVTA and he reset that TQ again as the day went on.

In the opening A-main he was able to complete a start-to-finish win with a .097 deviation for a solid eight minutes. Teammate Will Sheffield (Team Associated) , secured a third-place finish, and young privateer Joseph Steele (Team Associated) locked in a second-place finish. So for the second AA main, the USVTA rules allow the racer either a rolling start or inverted start. Inverted was the call and being TQ meant Myron would start from the back of the pack. At the sound of the buzzer it was Will Sheffield who jumped to the front of the line and laid in some of his best laps of the event with a .69 deviation. As Myron and Will battled for the lead, it would take only one mistake to make a difference in this hard-fought win. And it would be Myron claiming his fifth Thunder Jam USVTA title. Will secured a solid second, with newcomer Steele taking third.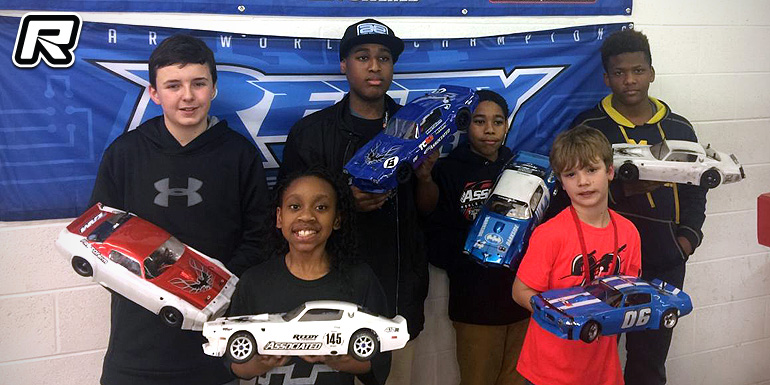 Also for some of the most exciting racing of the event, the Jr. VTA class took to the track and absolutely electrified the crowd and racers in attendance. They all exhibited great patience and driver etiquette beyond their years. But it was Orlando Boullard who set an early TQ and held tight in the main to secure his first big race win. Also not to be outdone was young Mya Kinnard, still mixing it up after a great showing at the past Nationals, who laid in from a fifth-place start on the grid to challenge for the lead in the mains. After a few mistakes she had some of the best battles and finished to a standing ovation in a solid fourth.
Source: Team Associated [teamassociated.com]
---