February 22, 2017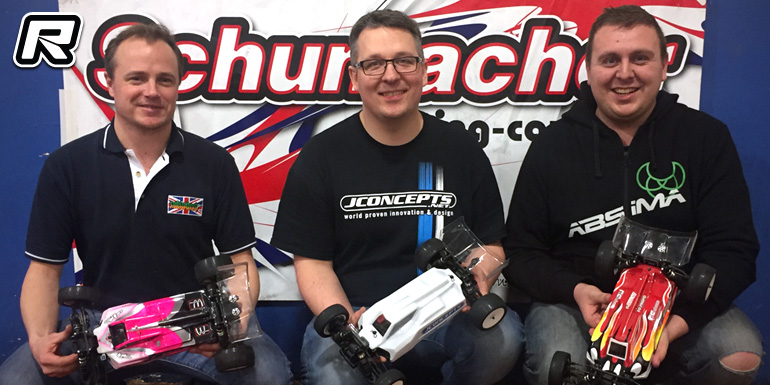 The penultimate round of the Schumacher Indoor Masters Series was held at Worksop this past weekend. A huge entry once again of 144 competitors showed just how popular this event has become. As always the qualifying format was round by round, with the best two results to count towards the final and grid position. In 4WD it was Richard Lowe who was the man to beat, taking TQ in all four rounds to line up on pole position, ahead of Craig Collinson and James Helliwell. The finals were then again a Lowe show with James Helliwell climbing up one spot to second overall while Steve Pierce obtained the final podium spot.
4WD final results:
1. Richard Lowe
2. James Helliwell
3. Steven Pierce
4. Craig Collinson
5. Danny McGee
6. Jack Neal
7. Neil Cragg
8. Edward Callan
9. Greg Williams
10.David Hall
11.Mitchell Fiddling
In the 2WD class it was Neil Cragg who dominated qualifying taking TQ in all four rounds also, this would line him up on pole, ahead of Richard Lowe and Mitchell Fiddling. After the A-main it was still Neil on top with Danny McGee coming in second and Richard Lowe third.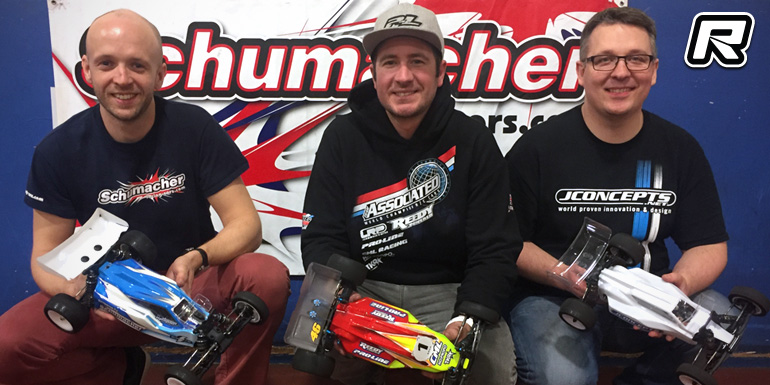 2WD final results:
1. Neil Cragg
2. Danny McGee
3. Richard Lowe
4. Mitchell Fiddling
5. James Hart
6. Eugene Galley
7. Greg Williams
8. James Helliwell
9. Craig Collinson
10.Mark Fletcher
11.David Hall
Source: Schumacher [racing-cars.com]R Off Road
---