April 15, 2017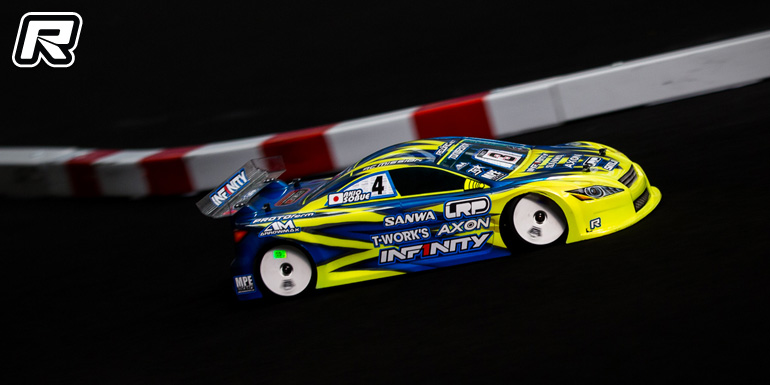 The opening round of the 2017 Asian Onroad Championships is held at RCI V2 in Shanghai, China this weekend. The temperature has risen since Friday's practice and racers have scrambled to make changes to their cars in order to cope with the hotter, more humid weather. However, with rising temps also means increasing grip levels that usually equate to faster lap times. Since this particular event is using the rocket round system, round 2 was said to be the golden track as tomorrow's weather is forecasted for heavy rain and humidity in the 90% range. After setting the fastest time in round 1, Infinity's Naoto Matsukura would lose his TQ to teammate Akio Sobue in round 2 who ran a 29 lap 5:01.89. The field would improve their times dramatically in round 2 with Matsukura securing the 2nd fastest time behind Sobue with 29 5:02.49. European Champion and former World Champion, Xray's Alexander Hagberg would set a 29 lap 5:03.28, which would ultimately give him 3rd overall.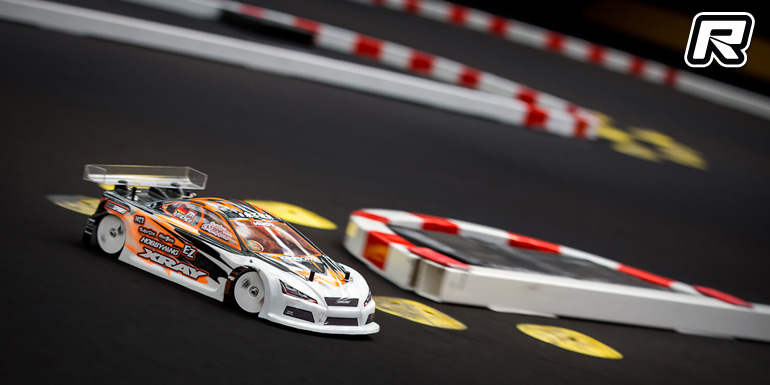 After 2 rounds of qualifying in the Stock Sedan class, Xray's Jan Ratheisky would beat his previous TQ from round 1. Ratheisky is competing in 6 classes this weekend making it a very busy weekend of racing for the German driver. Hobbywing's own Salton Dong would find himself competitively in the mix by placing himself second behind Ratheisky. Xray's Jimmy Qian would lose out to the 2nd fastest time to Salton by only a difference of .06 seconds.
Following up his super performance in the Stock Sedan Class, Xray's Jan Ratheisky makes good in the Super Stock 13.5 boosted class shooting to the top of the leader board in round 1 and improving his time in round 2. Xray teammate, John Lu would post the 2nd fastest time and young Nicholas Koh found himself 3rd fastest and only 0.4 seconds behind his Xray teammate Lu.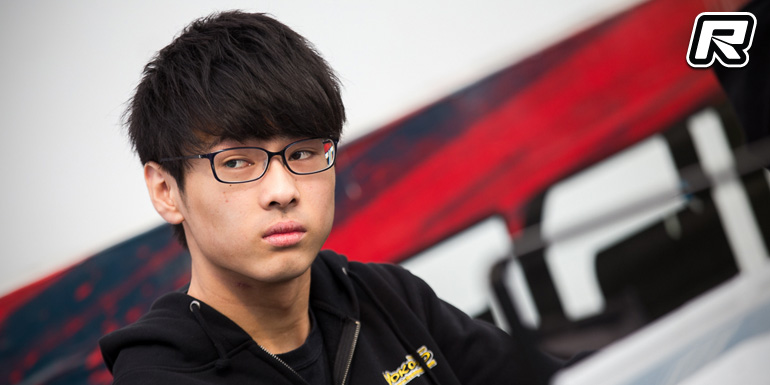 12th scale modified class saw Yokomo's very own Toshi Yanagisawa set the fastest time in round 1. After 8 minutes, Yanagisawa would only finish 1 second up on Yokomo teammate, Toto Ebukuro. However, in round 2, Ebukuro would come alive and set a new TQ time with 52 laps 8:07.99 and the only driver to run 52 laps in 2 rounds of qualifying.
Tomorrow morning will consist of the final qualifying round and it is uncertain if the rain will increase or decrease the lap times.
Source: AOC [aocrc.com]
---