May 25, 2017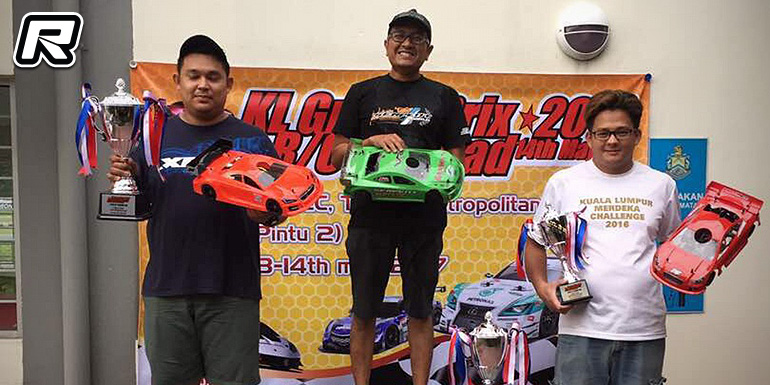 The 2017 Kuala Lumpur Grand Prix was held recently with about 50 drivers signing up for the 1/8th and 1/10th on-road classes. In the 1/10th Nitro Touring class it was Serpent driver Baha who took the win in the main final from the Xray duo of Miwan in 2nd and SL Wong in 3rd.

1/10 Nitro Touring Final Result
1. Baha – Serpent
2. Miwan – Xray
3. SL Wong – Xray
4. Faisal Ahmad – Capricorn
5. Zid – Xray
6. Kest – n/a
7. Arman – Xray
8. Firas – Serpent
9. Ajub – n/a
10.Zoey Zack – Serpent
In the 1/8th Nitro GT class it was young Jade Lim who took the TQ and win from CW Yap in 2nd and Leong Pak Sing 3rd.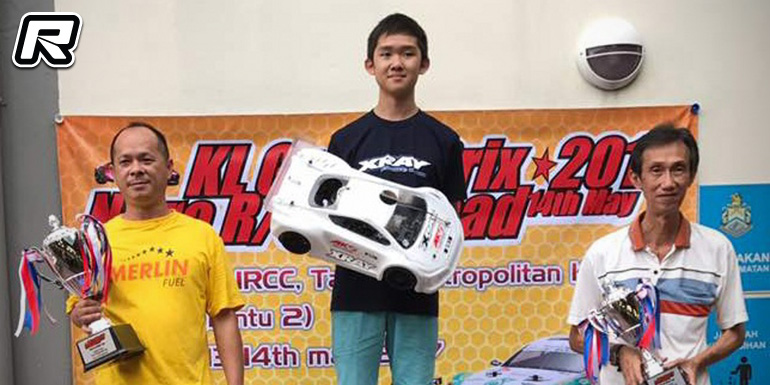 1/8th GT final results:
1. Jade Lim
2. CW Yap
3. Leong Pak Sing
4. Tan Seng Chye
5. Ignatious Loh
Source: Xray [teamxray.com]
---